Decorative arts
0( 0 REVIEWS )
0 STUDENTS
Instructors
Definition
Decorative art is any of those arts that are concerned with the design and decoration of objects that are chiefly prized for their utility, rather than for their purely aesthetic qualities. Ceramics, glassware, basketry, jewellery, metal ware, furniture, textiles, clothing, and other such goods are the objects most commonly associated with the decorative arts. Many decorative arts, such as basketry or pottery, are also commonly considered to be craft, but the definitions of both terms are arbitrary. It should also be noted that the separation of decorative arts from art forms such as painting and sculpture is a modern distinction.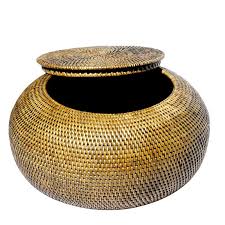 Decorative wares
A group of ceramic types classified according to paste and texture, surface modification, as burnish or glaze, and decorative motifs rather than shape and colour.
Modeling or modelling
In sculpture, modelling is working on plastic materials by hand to build up form. Clay and wax are the most common modelling materials, and the artist's hands are the main tools, though metal and wood implements are often employed in shaping. Modelling is an ancient technique, as indicated by prehistoric clay figurines from Egypt and the Middle East.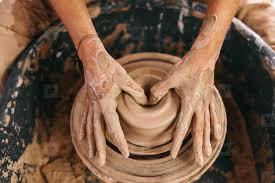 Coiling is a method of creating pottery. It has been used to shape clay into vessels for many thousands of years. To do this, the potter takes a pliable material (usually clay) then rolls it until it forms a long roll. Then, by placing one coil on top of another, different shapes can be formed.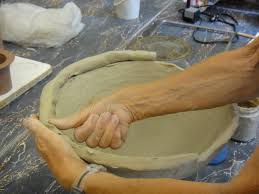 Functional collage
Definition of Collage
Collage, from the French verb coller, meaning 'to glue,' is the artistic process of gluing and assembling various materials to a flat surface. Collage can refer to both the actual procedure of cutting and pasting, as well as to the final artistic product.
OR
A collage is a piece of art that incorporates a variety of materials. It often involves gluing things like paper, cloth, or found objects onto a canvas or board and incorporating that into a painting or composition. The exclusive use of photos in collage is called a photomontage.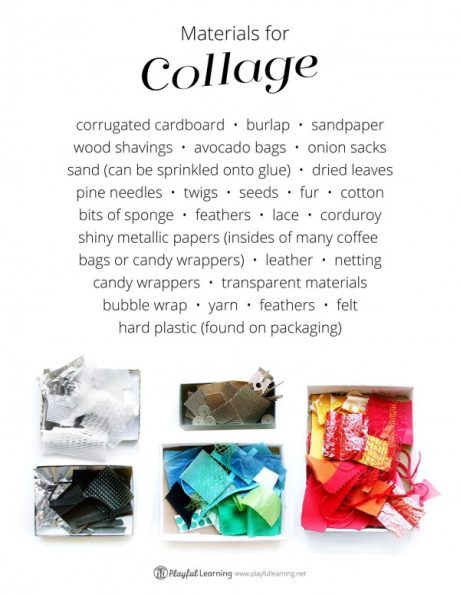 Collage is sometimes referred to as mixed media, though that term can take on meanings beyond collage. It would be more appropriate to say that collage is one form of mixed media.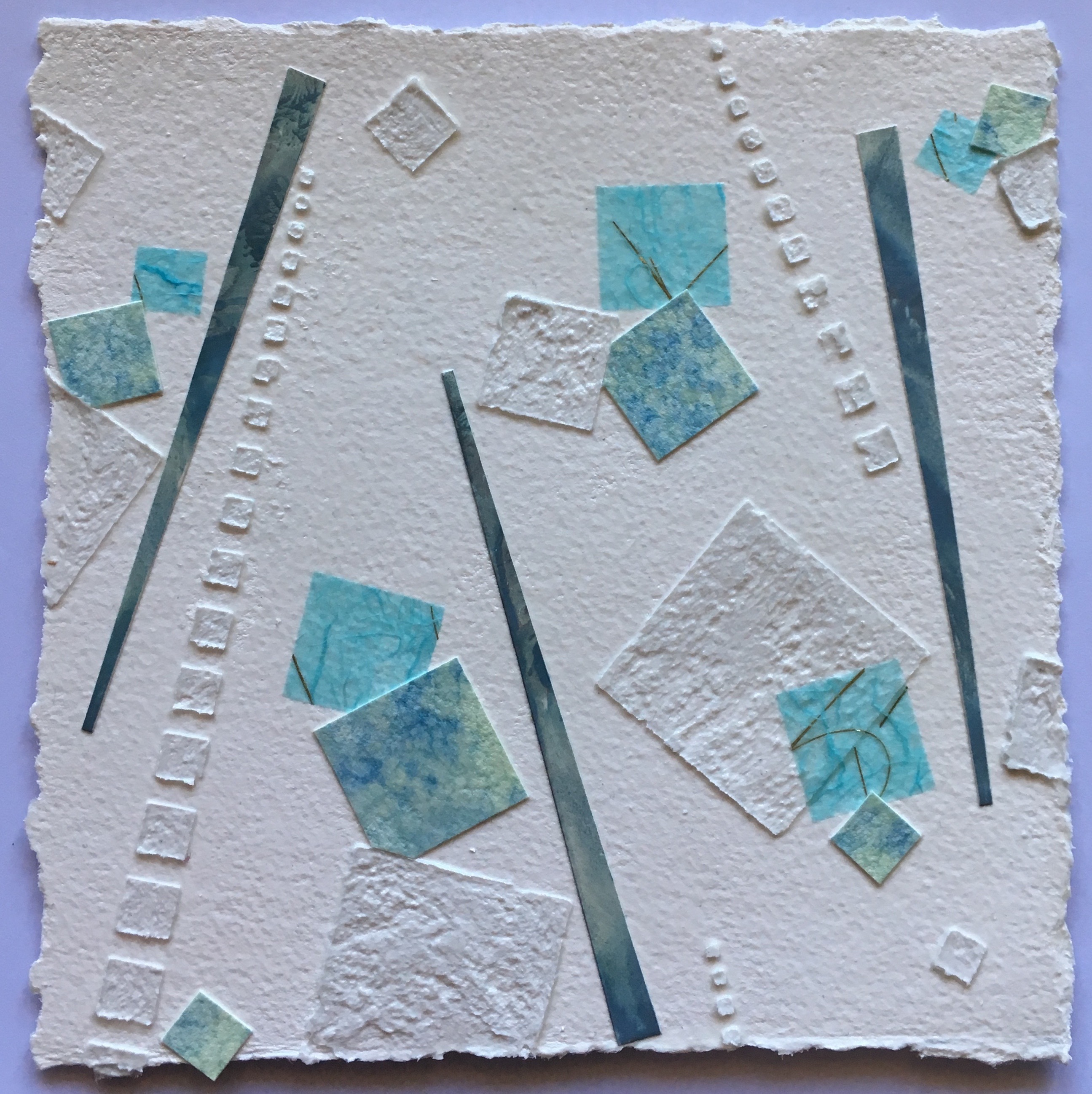 Quite often, collage is seen as a mixture of "high" and "low" art. High art meaning our traditional definition of fine art and low art referring to that made for mass-production or advertisements. It is a newer form of modern art and is a popular
Course Reviews
5 stars

0

4 stars

0

3 stars

0

2 stars

0

1 stars

0
No Reviews found for this course.