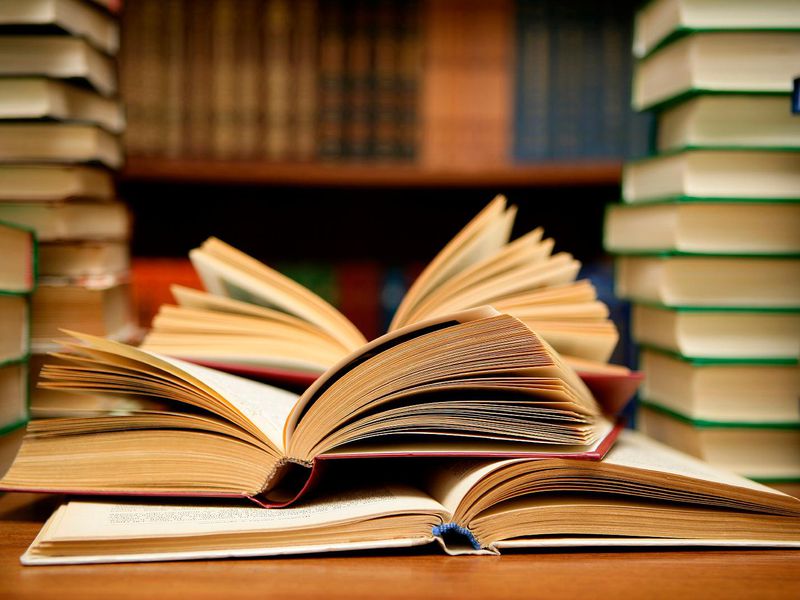 Instructors
LITERATURE ADVANCED LEVEL PAPER THREE (NOVELS) COURSE
LITERATURE ADVANCED LEVEL PAPER THREE (NOVELS) COURSE
Literature paper three is a course offered at Advanced level (senior 5-senior 6) in Uganda and each school is supposed to choose four novels to be examined in the Uganda Advanced Certificate of Education.
Course Curriculum
PAPER THREE
LIT PAPER 3 (NOVELS): The Outsider by Susan Eloise Hinton

03:00:00

The Outsiders is a coming-of-age novel by S. E. Hinton, first published in 1967 by Viking Press. Hinton was 15 when she started writing the novel but did most of the work when she was 16 and a junior in high school.[1] Hinton was 18 when the book was published.[2] The book details the conflict between two rival gangs divided by their socioeconomic status: the working-class "greasers" and the upper-class "Socs" (pronounced /ˈsoʊʃɪz/—short for Socials). The story is told in first-person perspective by teenaged protagonist Ponyboy Curtis.The story in the book takes place in Tulsa, Oklahoma, in 1965,[2] but this is never explicitly stated in the book.
LIT PAPER 3 (NOVELS) Sons and Lovers by D. H. Lawrence

00:00:00

Sons and Lovers is the most popular novel of D.H. Lawrence. One of the best modernist novels, it is also the first English psychological novel, after the publication of which in 1913 Lawrence became well established among the front rank novelists of England. Not only was it well received by the critics but it was also appreciated by the reading public. The first draft or version of this novel was written in 1910, titled Paul Morel. Later after certain changes the novel was renamed as "Sons and Lovers". The novel is largely autobiographical, presenting the Freudian Oedipus imbroglio in classic completeness.
LIT PAPER 3: Lord of the Flies by William Golding

03:00:00

Lord of the Flies is a 1954 novel by Nobel Prize–winning British author William Golding. The book focuses on a group of British boys stranded on an uninhabited island and their disastrous attempt to govern themselves. The novel has been generally well received. Originally published: 1954 Author: William Golding Publisher: Faber and Faber ISBN: 9780399501487
LIT A-LEVEL PAPER 3: The Beautyful Ones Are Not Yet Born Ayi Kwei Armah

03:00:00

The Beautyful Ones is so complicated novel. It explores individual isolation, unequal development, corruption and wasted potential in newly independent African nations against a backdrop of centuries of colonial rule. There is no clear resolution in novel, and the outlook of it can be easily perceived as miserable. Armah mocks with great forcefulness and misshapen language all that is rotten in the world of hypocritical people, lost opportunities and the enormous gap between the few with all the money and power hence the theme that is Armah's main focus is corruption that existed in various form politically and socially through means either bribing or embezzling,
LIT A-LEVEL PAPER 3: Bleak House -Charles Dickens

03:00:00

Bleak House (1853) is one of five novels Dickens wrote in a decade at the peak of his creative power. It has sixty or so characters, two narrators (one 'omniscient' but another in the first person), multiple plotlines in every mode from murder mystery to romance, and settings ranging from the aristocratic Dedlock country seat to Tom-All-Alone's slum tenement in London. Illegitimacy, disease, poverty, child-labour and crippling addiction to a fantasy of closure afflict a cast of people all caught up in the confused law case of Jarndyce and Jarndyce that is dragging on through the ancient Court of Chancery. Bleak House is a condition-of-England novel and the picture it shows is grim.
LIT A-LEVEL PAPER 3: God's Bits of Wood- Sembene Ousmane

03:00:00

God's Bits of Wood- Sembene Ousmane highlights the oppression faced by women in the colonial era. They were deprived of their ability to speak on matters including society as a whole. Sembène, however, raises women to a higher spectrum by considering them equally important.
LIT PAPER 3(NOVELS): Houseboy by Ferdinand Oyono

04:00:00

"Houseboy" was originally published in French in 1956 under the title "Un vie de boy", and later translated to English in 1966. The book is written in form of a diary, kept by a Cameroonian houseboy Toundi.
Houseboy by Ferdinand Oyono Assignment

450:07
Course Reviews
5 stars

0

4 stars

0

3 stars

0

2 stars

0

1 stars

0
No Reviews found for this course.