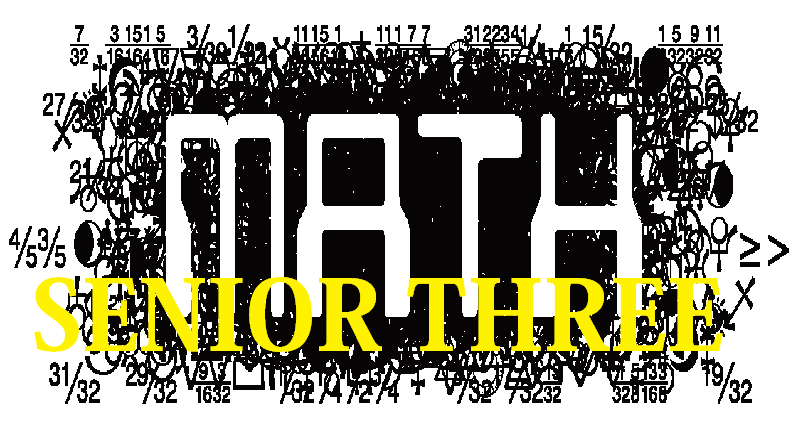 ORDINARY LEVEL MATHEMATICS SENIOR THREE
ORDINARY LEVEL MATHEMATICS SENIOR THREE
This Course is Mathematics Senior Three and is also a continuation of Senior Two.
The course also has topics like Composite function, Simultaneous equations among other things.
The topics have well explained links and videos which add more value to the notes.
Please do course to make it better.
Course Curriculum
MTH3: FORMULAE

FREE

3 days

This unit dwells on formalae,which is frequently expressed in algebraic symbols, its also about substitution, and functions.
FORMULAE ASSIGNMENT

75:01

MTH3: COMPOSITE FUNCTIONS

FREE

03:20:00

This unit consists of composite functions, the inverse function and the sine and cosine rule
COMPOSITE FUNCTIONS ASSIGNMENT

150:02

MTH3: THREE DIMENSIONAL GEOMETRY PROJECTION

FREE

2 days

This unit is three dimensional geometry projection
THREE DIMENSIONAL GEOMETRY PROJECTION ASSIGNMENT

150:02

MTH3: SIMULTANEOUS EQUATIONS

FREE

05:00:00

This unit is about the simultaneous equation and how to solve equations simultaneously using matrix method and graphic method, its also consists of isometrics.
MTH3: HIRE PURCHASE AND LINEAR PROGRAMMING

FREE

3 days

This unit is about hire purchase since most people do not have enough money to buy expensive things they tend to use hire purchase to get those things, Linear programming.
HIRE PURCHASE AND LINEAR PROGRAMMING ASSIGNMENT

300:05

MATHEMATICS SENIOR THREE QUIZ

02:00:00
Course Reviews
5 stars

0

4 stars

0

3 stars

0

2 stars

0

1 stars

0
No Reviews found for this course.