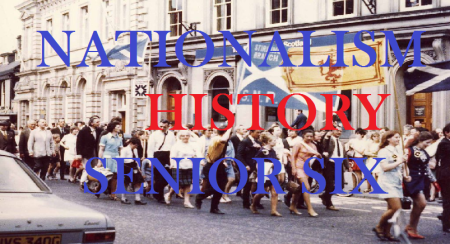 NATIONALISM HISTORY SENIOR SIX
NATIONALISM HISTORY SENIOR SIX
DOWNLOAD TO ACCESS THIS COURSE
This course winds up the Nationalism History course studied in Senior Five.
It has topics like the Zanzibar Revolution, Algeria Revolution among others.
These topics have value added information with links and videos.
Course Curriculum
NASH6: THE ZANZIBAR REVOLUTION 1964

FREE

01:10:00

This Unit is about how the Zanzibar Island got their Independence from Portuguese, Arabs and later joined labour with the Arabs and British.
NASH6: THE ALGERIA REVOLUTION OF 1954-1962

FREE

02:00:00

This unit is about the Algerian Revolution of 1954-19962 after 8years of the intense power struggle by Ahmed Ben Bella and his friends like Belkachem Krim an ex- service man.

00:00

NASH6: BEN BELLA AND POST INDEPENDENT ALGERIA

FREE

01:10:00

This unit is about Ben Bella who was the first Algerian president from September 1962until 1965. And later other leaders.

00:00

NASH6: THE CIVIL WAR IN CHAD 1965-1982

FREE

02:30:00

This unit is about civil war in chad between 1965-1982 that broke up after gained their independence under the leader ship of France's Tombal baye and hi party participate progressive Tchadien (P.P.T).
NASH6: THE PAN AFRICANISM

FREE

01:10:00

This unit is about the Pan African movement which embraces all Africans in both Africa and Diaspora.
NASH6: THE MANCHESTER CONFERENCE OF 1945

FREE

02:00:00

This Unit is about the Manchester conference which was the 5th Pan African conference between 15th and 19th October 1945. And other conference include The Acra conference.

00:00
Course Reviews
5 stars

0

4 stars

0

3 stars

0

2 stars

0

1 stars

0
No Reviews found for this course.