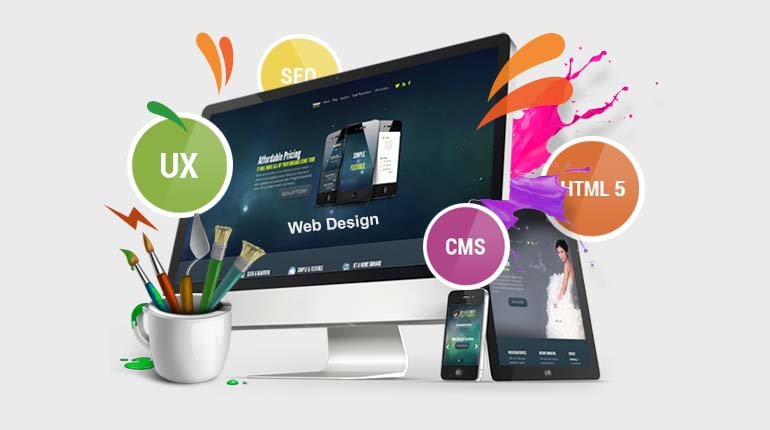 Instructors
Website Design, CMS & Server management
Website Design, CMS & Server management
This course will help you to understand the basics of website design and then delve into choosing a content management system (CMS). We concentrate on wordPress which powers millions of blogs and websites. Learn how to create your own with this powerful publishing platform. We will help you get the most out of the self-hosted version of WordPress and create feature-rich blogs and websites. Learn how to create and publish posts and pages; customize your site with themes, widgets, and custom menus; and extend WordPress even further with plugins. Plus, learn how to get more readers with social media sharing and comments, and how to adjust the settings that keep your site safe and secure. We will also train you in you in server management using control panel mysql were SQL is the most popular language for accessing, adding, and administering content in a database.
Objective
This course will provide you the necessary skills to build, manage and run a beautiful website or blog by using WordPress. You can create anything from personal blogs to professional websites within a short span of time. No coding is required. You get to work on a real life (website) project while doing this course.
Course Duration: 2 months (four hours a day, three days a week) OR 1 month, 5days a week
Targeted market: Communications officers, information officer and all who want better websites, especially with wordpress
Course Curriculum
WD: Introduction to websites and web design

FREE

02:00:00

Basics and introduction to web design
OJ: Understanding the Internet and how it works

FREE

02:00:00

Understand the internet, Internet vs internet, browser, domain name, hosting, website (design- HTML, CSS, php,Mysql), content management systems.
WD: WordPress as a CMS

FREE

04:00:00

Learn how to set up your website using WordPress
WD: Creating posts and pages

FREE

06:00:00

WD: Formatting text and other content

FREE

03:30:00

Make your text appealing
WD: Adding images, audio, and video

FREE

02:00:00

Learn how to add images to your posts from your computer, another website, or your Media Library.
BWS: Publishing multimedia content on your blog

FREE

00:30:00

Learn how to create engaging multimedia content for your website
WD:Customizing themes and menus

FREE

06:00:00

Learn how to make your website beautiful
WD: Using menus and widgets

FREE

04:00:00

What are the different types of menus and widgets?
WD: Extending WordPress with plugins

FREE

04:30:00

Make your site do just about anything with the help of plugins.
WD: Embedding on WordPress

FREE

06:00:00

Here is a List of sites that WordPress supports till date, but still there are lots of content from sites that we want to embed but WordPress doesn't support yet.
Course Reviews
5 stars

0

4 stars

0

3 stars

0

2 stars

0

1 stars

0
No Reviews found for this course.