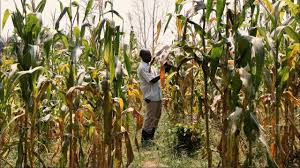 Farming in Uganda 
It involves the growing of crops and rearing of animals
Cash crops in Uganda
Traditional cash crops
Non traditional cash crops
What are traditional cash crops?
These are crops which were introduced to be grown for sale e.g. cotton, tea, tobacco.
Coffee
Types of coffee
Arabica coffee
Robusta coffee
Robusta coffee
It is grown in low land e.g. Buganda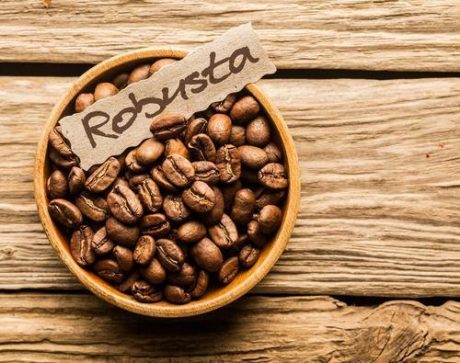 Arabica coffee
It is grown in highlands /Mountains  especially e.g. Mt. Elgon, Mt. Mufumbiro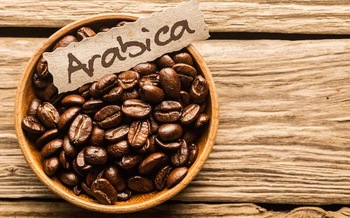 Why is Arabica coffee grown on the slopes of Mt Elgon?
Has fertile volcanic soils which favours the growing of Arabica coffee.
Clonal coffee
It is improved Robusta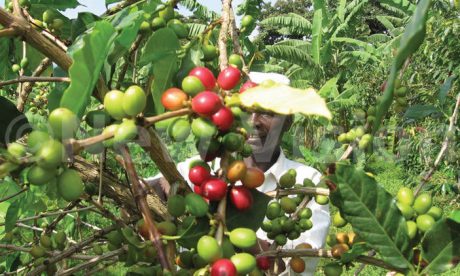 Advantages of clonal coffee
It matures faster
It gives higher yields
It is resistant to some diseases
How is coffee harvested?
By hand picking the ripe berries.
 Tea
It requires well drained fertile soils and high rainfall
It is grown in Mukono, Mubende, Kabarole, Bushenyi districts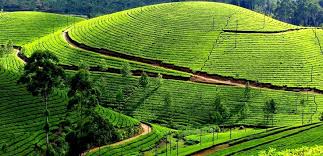 Cotton
It was introduced in 1903 by Sir Kenneth Borup
It needs plenty of rainfall during planting and dry period towards harvesting
Areas where cotton is Kamuli, Gulu, Lira Soroti, Kumi,Pallisa,etc
It is mainly grown in Northern and Eastern parts of Uganda.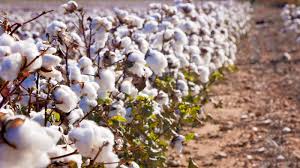 Terms used during cotton processing
Spinning is the making of threads from cotton.
Lint is the cotton wool
Weaving is the making of clothes
Ginning is the separating of seeds from cotton
Ginnery is a place where cotton is separated from the seeds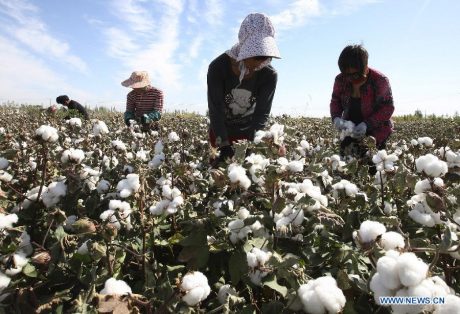 Importance of cotton
Source of income
Provide cooking oil( cotton seeds.)
Makes threads and clothes
Cotton seeds are used to animal feeds,
Problems faced by cotton farmer in Uganda
Poor transport system
Insecurity in cotton growing areas
Cotton pests and diseases
Fluctuation of prices
Competition from other cotton producing countries.
Solutions to the above problems
Improve on transport system
Improve on security
Provide cotton pesticides
Importance of cotton ginnery in an area
It increases chances of employment
Provide seeds to farmers
It provides market to farmers cotton
Tobacco
It is grown in West Nile especially Pakwach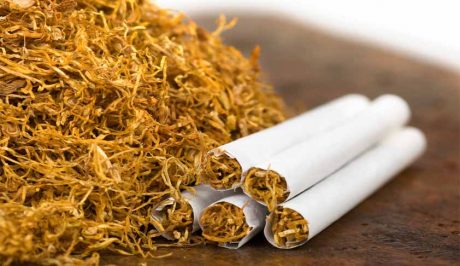 Methods of processing tobacco
Flu – curing
Air – wring
Products of tobacco 
Cigarette/ Ciggars
Sugarcane
It requires plenty of rainfall
It is mainly grown in Mukono, Jinja, Kinyara in Masindi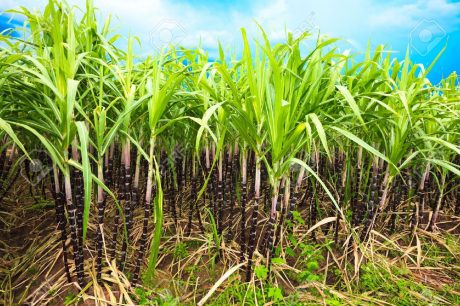 Give any two products of sugarcane
Subsistence farming
It is the growing of crops and rearing of animals for home use and surplus for sale.
Advantages of subsistence
It is cheap to manage
It requires a small piece of land.
it requires little labour.
Disadvantages
Low food production.
Low production of raw material.
NON TRADITIONAL CASH CROPS
These were crops formally grown as food crops but  are also grown for sale e.g. rice, peas, beans, sorghum, banana, potatoes, cassava.
Problems faced by farmers in Uganda
Poor transport.
Crop pests and diseases.
Price fluctuation.
Long drought season.
Shortage of farm inputs
Solutions to the problems
Improve on transport system.
Provide enough pesticides.
To stabilize the price.
Practice irrigation.
Give loans to farmers.
Provide enough farm inputs.
What is Irrigation?
It is the artificial supplying of crops with water in the garden.
Examples of irrigation schemes in Uganda
Mubuku in Kasese for cotton, maize, bananas and g.nuts.
Tilda – (Kibimbu) for rice.
Doho in Tororo for rice.
Kiige in Bugiri for citrus fruits.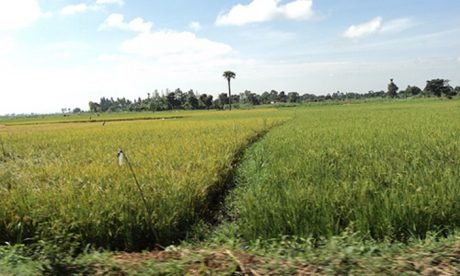 Advantages of Irrigation
Farming is carried out throughout the year.
A farmer gets high yields.
Crops can be grown throughout the year.
Disadvantages of Irrigation
It is expensive to manage.
Types of Irrigation
Over head irrigation.
Gravity flow irrigation.
sprinkler.
Mixed Farming
This is the growing of crops and rearing of animals on the same piece of land.
Advantages of mixed farming
Provide more income to the farmer.
Animal waste provides manure to plants.
Provides food to the farmers.
Why is mixed farming not commonly practice in Uganda
It is expensive to maintain.
Shortage of land.
Lack of skilled labour.
DAIRY FARMING
This is the keeping of cattle for milk production.
Mention  methods of keeping cattle being practiced in Uganda today
i) Paddocking
ii) Zero grazing
iii) Tethering
iv)  Free range
v)   Rotation
Name two products got from dairy farming
i) Yoghurt
ii) Cheese
iii) Butter
iv) Ghee
v) Ice-cream
Way farmers can improve on breeds of cattle
By cross breeding.
RANCHING
This is the rearing of cattle for beef (meat).
Examples of ranches include:
Nyabushozi in Mbarara.
Kigozi in Mpigi.
Buruli in Nakasongola.
Plantation Farming
This is the growing of one perennial crop on a large scale
Crops grown on plantation include:
i) Tobacco
ii) Coffee
iii) Cotton
iv) Sugarcane
v) Tea
Advantages of plantation farming
i) Provide income to the farmers.
ii) Provide raw materials to industries (agro based industries).
iii) It crease change of employment.
Disadvantages of plantation farming
It is expensive.
Shortage of land.