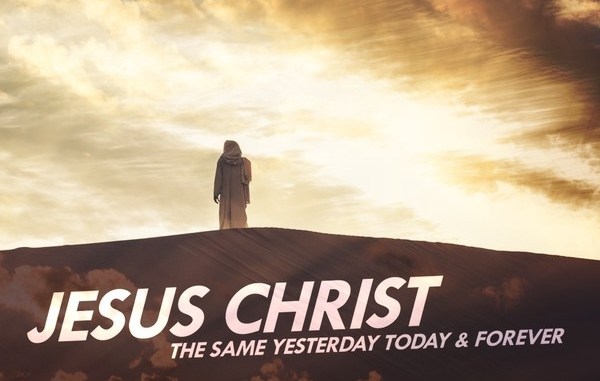 The life that Jesus lived and wants us to live
How to live the way Jesus wants is a topic that is discussed in many Bible passages. One of the most notable discourses was between Jesus and Nicodemus. Nicodemus, a member of the Jewish council, went to Jesus during the night to discover how to live the Christian life. Jesus explains to Nicodemus that he must be born again: "…I tell you the truth, no one can see the kingdom of God unless he is born again" (John 3:3). Salvation is the beginning step in living a Christian life. In John 14:6, Jesus said, "I am the way and the truth and the life. No one comes to the Father except through me."
Jesus encourages all believers to grow in relationship, commitment, and obedience to Him. This is the way Jesus wants us to live. A christian life is all that Jesus wishes for us. Our relationship, commitment, and obedience are done out of love, not constraint. John 14:21 says, "Whoever has my commands and obeys them, he is the one who loves me. He who loves me will be loved by my Father, and I too will love him and show myself to him."
Living the Christian life is not abiding by an agenda or following a set of strict rules. Instead, the Christian life is characterized by:
Understanding that you are a new creation! 2 Corinthians 5:17 declares: "Therefore, if anyone is in Christ, he is a new creation; the old has gone, the new has come!"
Transforming and renewing your mind. Romans 12:2 says, "Do not conform any longer to the pattern of this world, but be transformed by the renewing of your mind. Then you will be able to test and approve what God's will is – his good, pleasing and perfect will."
Treating others with love. Philippians 2:3-4 says, "Do nothing out of selfish ambition or vain conceit, but in humility consider others better than yourselves. Each of you should look not only to your own interests, but also to the interests of others."
Living out the teachings of Christ. Jesus taught: "Blessed are the poor in spirit, for theirs is the kingdom of heaven. Blessed are those who mourn, for they will be comforted. Blessed are the meek, for they will inherit the earth. Blessed are those who hunger and thirst for righteousness, for they will be filled. Blessed are the merciful, for they will be shown mercy. Blessed are the pure in heart, for they will see God. Blessed are the peacemakers, for they will be called sons of God. Blessed are those who are persecuted because of righteousness, for theirs is the kingdom of heaven" (Matthew 5:3-10).
Sharing your faith. Matthew 5:14-16 says, "You are the light of the world. A city on a hill cannot be hidden. Neither do people light a lamp and put it under a bowl. Instead they put it on its stand, and it gives light to everyone in the house. In the same way, let your light shine before men, that they may see your good deeds and praise your Father in heaven."
Living the Christian life does not mean enjoying a life of ease and never experiencing problems. 1 Peter 5:8 says that there is an enemy who wishes to destroy us: "Be self-controlled and alert. Your enemy the devil prowls around like a roaring lion looking for someone to devour." But we also read that Jesus has overcome the world!
We need to pray for help to stop doing that which we know is wrong—to stop doing our own will instead of God's will. Jesus rejoices when He sees that we long to serve Him with our whole heart, and He sends His Holy Spirit to help us further on the way of salvation, and little by little, shows us more things that need to be crucified. In this way, we become more and more like Jesus; we become full of righteousness, peace and joy. The virtues of the Kingdom of Heaven become our life, and we can look forward to spending eternity with our forerunner, the one who lived and died for us
"But as He who called you is holy, you also be holy in all your conduct, because it is written, 'Be holy, for I am holy.'" (1 Peter 1:15.)
Different people's perception of Jesus during his life among them.
Matthew. 4:2– 25;
Then Jesus was led up by the Spirit into the wilderness to be tempted by the devil. And when He had fasted forty days and forty nights, afterward He was hungry.
Jesus was led up by the Spirit into the wilderness to be tempted: After identifying with sinners in His baptism, Jesus then identified with them again in severe temptation. This was a necessary part of His ministry, so He truly was led up by the Spirit into the wilderness.
It was a remarkable contrast between the glory following Jesus' baptism and the challenge of this season to be tempted by the devil.Jesus did not need to be tempted to help Him grow. Instead, He endured temptation both so that He could identify with us and to demonstrate His own holy, sinless character.
He had fasted forty days and forty nights, afterward He was hungry: Matthew points out both the barren desert and Jesus' severe physical condition after such a long fast.
"Here was the Divine power miraculously seen, in upholding the human nature of Christ without any thing to eat: this was a miracle." (Poole) Yet it was a miracle also evident in the lives of Moses and Elijah. It was supernatural, but not beyond human capacity when enabled by the Spirit of God.
By relying on the power and truth of God's Word, Jesus was willing to fight this battle as a man; He could have easily rebuked Satan into another galaxy, but resisted Him in a way that we can imitate and identify with.
Luke 11: 16,
King James Bible version
And others, tempting him, sought of him a sign from heaven.
Luke. 20:25,
So they watched Him, and sent spies who pretended to be righteous, that they might seize on His words, in order to deliver Him to the power and the authority of the governor. Then they asked Him, saying, "Teacher, we know that You say and teach rightly, and You do not show personal favoritism, but teach the way of God in truth: Is it lawful for us to pay taxes to Caesar or not?"
But He perceived their craftiness, and said to them, "Why do you test Me? Show Me a denarius. Whose image and inscription does it have?"
They answered and said, "Caesar's."
And He said to them, "Render therefore to Caesar the things that are Caesar's, and to God the things that are God's.""
Jesus was talking about doing what is lawful and right. He went beyond paying taxes, and focused on something more important: giving to whom it is due.  The phrase portrays Jesus as being loyal and honest.
Mark. 1:22,  13: 9 – 10
22 The people were amazed at his teaching, because he taught them as one who had authority, not as the teachers of the law.
9 "You must be on your guard. You will be handed over to the local councils and flogged in the synagogues. On account of me you will stand before governors and kings as witnesses to them. 10 And the gospel must first be preached to all nations.
In Jesus' discourse on the future, He gave four indicators or signs of what would happen between His first and second coming: division in religion (vv. 5,6), societal and social conflict (vv. 7-8a), and environmental disasters
With knowledge on the weak human nature Jesus was warned them of the forthcoming persecution that they ought to be wary of.