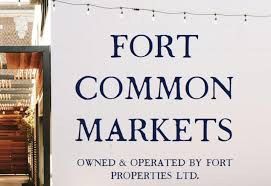 ECONOMIC GROUPINGS / COMMON MARKET/ REGIONAL BODIES
These are organizations formed by countries to promote common interest like trade.
What is a common market?
-It is an organization formed by countries to promote common interests like trade.
Name the largest economic grouping in Africa.
COMESA
EAST AFRICAN COMMUNITY (E.A.C)
It was formed in 1967 by the president of East Africa by then.
They were;
-Obote from Uganda.
-Nyerere from Tanzania
-Jomo Kenyatta from Kenya.
The headquarters are at Arusha in Tanzania.
Services provided by E.A.
i) East African airway (Headquarters) at Nairobi.
ii) East African post and Telecommunication.
iii) East African development bank – Kampala.
iv) The East Africa examination council.
v) East Africa virus research.
Services provided by E.A.C
i) Communication by the East African post and telecommunication.
ii) Education by the East African examinations council.
iii) Banking by the African Development bank.
iv) Transport by the East African airways and the East African Harbours and East African airways.
v) Health by the East African virus research at Entebbe.
The collapse of East African community.
It collapsed in 1977.
Reasons for its collapse.
a) Political misunderstandings between Uganda and Tanzania.
b) Kenya was benefiting more than Uganda and Tanzania.
c) Each country wanted to develop on its own.
d) external interference.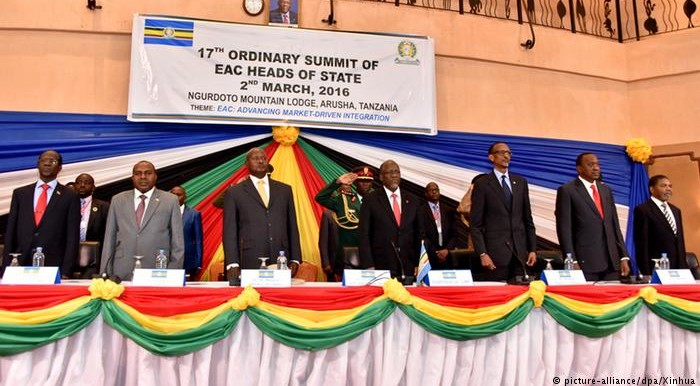 The revival of the East African Community
It was revived by the presidents of East Africa – 1996.
-Museveni of Uganda.
-Mkapa of Tanzania.
-Arap Moi of Kenya.
Reasons for reviving the E.A.C
– To promote regional trade.
– To promote peace and security in the region.
– To promote transport and communication in the region.
– To develop industries in E.Africa.
– To provide market.
ECONOMIC COMMUNITY OF WEST AFRICAN STATES (ECOWAS)
It was formed by the Western African countries in 1975 in Lagos.
Members of ECOWAS are;
-Ghana                     – Benin                           -Niger
-Nigeria                    -Burkina Faso               -Liberia
-Togo                        – Ivory Coast                 -Sierra Leone
-Senegal                   – Mauritania
Reasons for forming ECOWAS (Objectives)
-To promote free movement of people and service.
-To promote economic co-operation.
-To improve the standard of living among member states.
-Headquarters are in Lagos – Nigeria.
COMMON MARKET FOR EAST AND SOUTHERN AFRICA (COMESA)
-COMESA replaced preferential Trade Area (PTA)
Member countries of COMESA include;
–           Uganda                        –        Ethiopia                         –           Lesotho
–           Burundi                       –           Sudan                          –           Comoros
–           DRC                              –           Zambia                       –           Mozambique
–           Kenya                           –           Madagascar
Reasons for forming COMESA
-To improve on transport and communication.
-To raise the standard of living.
-To create a common trade market.
-To promote economic cooperation.
– To promote cooperation.
– To reduce taxes on goods.
.Problems facing COMESA
-Political instability.
-Shortage of funds.
-Similar goods.
-Poor road network.
SOUTHERN AFRICA DEVELOPMENT COMMUNITY (SADC)
–It was formed in 1979.
-Member countries are;
i)South Africa                     ii)Namibia              iii)Botswana                       iv)Zimbabwe
v)Angola                             vi)Malawi                 vii)Zambia                         viii)Mozambique
Reasons for forming SADC
-To improve on the regional transport.
-To help landlocked countries access the seaport.
-Regional co-operation.
State the advantage of regional organizations to member countries
-They create a large market for the goods.
-They have a political co-operation.
-They exchange technical skills.
-They use local currency trade instead of dollar.
Problems facing regional co-operations
-Economic differences. They are not on the same level of development.
-Different political ideologies.
-Political insatability (civil wars in some countries)
HISTORY OF COMESA