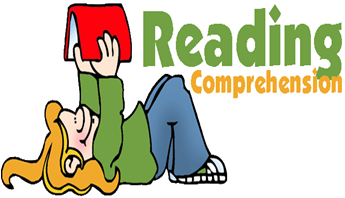 VEHICLE REPAIR
Vocabulary practice
New words
Vehicle                                                        garage                   screw jerk
A break down truck                                   mechanic              spare parts
Repair                                                          pump                    tow
Engine                                                        puncture               toolbox
Flat tyre                                               rubber solution               tube
A fuel pump                                            tyre                       a screw driver
Evaluation
Use the correct form of the words in the brackets to complete the sentences
Reference:  MK  Pr. Eng  Bk 5 (Primary English Book 5)
STRUCTURES
Using " ……………………….broke down"
What happened to Ogwang's cart?
Ogwang;s cart broke down
Ref:  Mk  Pri  Eng  Bk  5  Exe  Pg  6
Using: "When did  …………….break down?"
Examples
Qn:  When did Okaya's car break down?
Ans.  Okaya's car broke down last week 
EVALUATION 
From questions to the following answers
Ref: MK Pri  Eng Bk 5  Exe  Pg 8
Using: "Who ……………………when it broke down?"
 Example
Who repaired the bicycle when it broke down?
The mechanic repaired the bicycle when it broke down
Use the structure to make sentences about the pictures
Joining the given sentences using "……………who………….."
 Example 
That is the mechanic.  He repaired our bicycle.
That is the mechanic who repaired our bicycle.
EVALUATION
Dialogue:  Kasadha repairs Ssali bicycle
Pre – comprehension exercise
How many people do you see in the car?
Do you think this car is new or second hand?
Comprehension questions
What else can Kasadha repair apart from bicycles?
What happened to Ssali's bicycle?
How long had Ssali used the tube?
What is Kasaadha's job?
What is a tool box used for? 
A PLAY 
A tool box in the garage
Comprehension questions:  Ref:  Mk:  Bk 5 pg 12
COMPREHENSION
Ssenyonga's second hand vehicle  
EVALUATION
Comprehension questions
Ref:  Mk  Bk  5  pg  14
Guided composition
Vehicle repair
Ref Mk BK 5 Pg 14
EVALUATION
i) Arrange the given words correctly to make sentences about each picture.
ii) Study the pictures and write a short story about Leo Kivumbi the mechanic. Use the given words.
Ref:  Mk Bk 5 pg 16
Revision exercises
Ref MK BK 5 pg 16 and 17
TOPICAL QUESTIONS
Arrange the given words to form correct sentences
broke Opi's down last car week.
garage to did car your whose you take?
Driver the checks vehicle his way driving before
mechanic many are women day these
Use the words in the brackets correctly in sentences
Nekesa …………………………………her bicycle now. ( repair)
there aren't many ………………………….in our village.  ( vehicle)
I have …………………………that car for many years now.  ( drive )
Two …………………………..were repaired by me last week,.  ( lorry )
Read the passage and answer the comprehension
Questions
Omonding fell off the bicycle after knocking a goal that was crossing the road.  Luckily, Omoding's brother, Ojoke, found him lying by the roadside of the road.  The bicycle was not badly damaged.  Fortunately for Omoding, no bone was broken.  With the help of Ojok, Omoding took the bicycle for repair and limped back home.
Questions
Who knocked the goat?
Why was Omoding lying by the roadside?
Who helped Omoding to take the bicycle for repair?