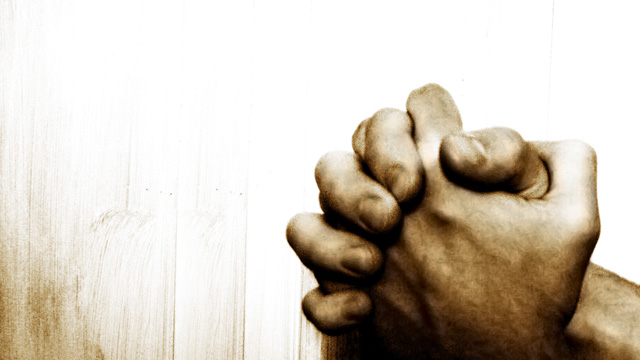 Prayer means saying yes to God through our daily life and through our explicit prayer
Religion as a response to the call of God in our lives
A calling, in the religious sense of the word, is a religious vocation (which comes from the Latin for "call") that may be professional or voluntary and, idiosyncratic to different religions, may come from another person, from a divine messenger, or from within oneself.
Most people called to religious life have experienced several (but not all) of the following.
Uncommon Passion for the Faith – People who enter religious life are alive with anything that has to do with God and their Faith. This zeal to live and share God's love burns within them. They cannot let it lie dormant.
Sense of Responsibility – The harvest is great, but laborers are few. If those who are called don't respond, how will our faithful people receive the gifts that religious men and women bring to our world? People who respond to the call of religious life do so partially because of a sense of responsibility to their Catholic brothers and sisters. They see that their personal gifts can be used for others.

Can't Shake the Possibility of Religious Life – No matter who they are dating, the job they have, the car they are driving or the house they own, the idea of religious life keeps popping up in the minds of those who are called to it.
Attracted to Serving God and Others – At their deepest level, people who enter a religious community will often say that serving God and God's people are the things that bring them a deep sense of joy.
Scary but Thrilling at the Same Time – Fear often accompanies the call to religious life. Initially, a person may think of all the reasons he or she could never become a religious. But there's also a thrill at the same time: the thrill that comes when we think, "Maybe I could be good at that" or "Maybe I could do something remarkable with my life."

Envisioning Oneself Taking on Some Role of Religious Life – Many of those who become a religious priest, sister or brother will speak about having envisioned themselves as being effective at some aspect of service: preaching, visiting the sick, working with youth, evangelizing, working with the poor etc.
Others Have Said, "You'd make a Good Religious." – God often speaks to us through other people. Those who have been called to religious life often have been told by friends, family members, co-workers or fellow parishioners that they have the qualities to make a fine religious brother, sister or priest.

Can't I Do the Same Thing? Our brothers and sisters in the single or married life, minister in many of the same ways our religious sisters, brothers do. The heart of the vocation to religious life is not what we do but who we are as women and men who have given their entire lives to God and God's people. The vows of chastity, poverty and obedience that a religious professes, defines who we are. It is the essence of what distinguishes the ministry of a single or married person from that of a religious.
Jesus lived a life of worship or prayer(Matthew 25: 3 ‐ 40)
Jesus modeled a lifestyle of prayer. He prayed often. Mark 1:35 says, "Very early in the morning, while it was still dark, Jesus got up, left the house and went off to a solitary place, where he prayed." Jesus prayed in the desert and other lonely places (Luke 5:16), and he often prayed all night long (Luke 6:12). His prayers were with such intensity of focus that at the end of His life He even sweat great drops of blood when He prayed (Luke 22:44).
Jesus never gave up, and He doesn't want us to give up in prayer. He says in Luke 18:1 that we should always pray and not give up. We read about the example of Jesus' passionate prayer life in Hebrews 5:7:
"During the days of Jesus' life on earth, he offered up prayer and petitions with loud cries and tears to the one who could save him from death, and he was heard because of his reverent submission."
Luke's Gospel is labeled the Gospel of prayer. In this Gospel we see that whenever Jesus had to make a decision He prayed. He prayed before his conflict with the Pharisees, before choosing the disciples, and on the Mount of Transfiguration. And today He is still praying for us. Think about that! The prayers of Jesus were heard because He left it all up to God. In Heaven. He is praying and always lives to make intercession for us (Hebrews 7:25).
Why did Jesus pray so passionately?
He knew that His authority and message came through prayer and through connecting with the Father in the power of the Spirit. Jesus always knew when He should withdraw and pray. He never became distracted by the work, because He always knew that power for the work came from God. More prayer equals more help and more blessing. Prayer was Jesus' continual lifestyle and practice. He prayed passionately for Himself and for other as he walked this earth.
And, no matter what our calling is in life, He wants to bring us into a deeper, a more passionate and intimate prayer life because He wants us to walk in a new level of power and authority. In the book Experiencing God Day-by-Day, Henry and Richard Blackaby exhort us to go deeper in prayer:
"Throughout history God has looked for those willing to yield everything to Him and His desire to redeem a world. At times God has marveled that no one was willing to go with Him (Isaiah 63:5, 59:16). The prophets seemed to grasp more than the common people, for while society carried on as though nothing were wrong, the prophets agonized and wept over what they knew God was preparing to do. God is calling you to go deeper in your prayer life with Him. If you are willing to be the person Jesus can take with Him into the most sacred moments, you will experience things only the angels shared with Jesus in the garden that night."
Jesus' teaching about prayer
The Prayers of Jesus.
We have several examples in Scripture of the passionate prayers of Jesus. His prayers glorified the Father and showed how deeply He wanted God's will to be done, even at great personal expense. His prayers demonstrated His deep love for us and His desire for our unity. Through His prayer, He teaches us how to pray to the Father. He teaches us to forgive. Imagine this! Heaven was opened when Jesus prayed and His very appearance changed.
"Jesus… went up onto a mountain to pray. As he was praying, the appearance of his face changed, and his clothes became as bright as a flash of lightning" (Luke 9:28-29).

"And as he was praying, heaven was opened" (Luke 3:21).
Jesus taught His disciples how to pray. He said that some people pray only so others will see them praying. Jesus taught that we should say our personal prayers where we can be alone, if possible.
He said that some people say the same words over and over when they pray. They do not really think about what they are saying. Jesus said that we should pray sincerely for what we need.
The Savior said a prayer to show His disciples how to pray. He began by saying,
Meditate on each verse and think about the following examples of the prayers of Jesus:
The Lord's Prayer – "This, then is how you should pray:  'Our Father in heaven, hallowed be your name, your kingdom come, your will be done on earth as it is in heaven. Give us today our daily bread. Forgive us our debts, as we also have forgiven our debtors. And lead us not into temptation, but deliver us from the evil one'" (Matthew 6:9-13)
Prayer as a private and community activity
(Mark. 7: 34 Luke. 6:12 – 16 John. 6: 15 Mark 22: 40 – 46 Matthew. 26: 36 – 46)
Private prayer is exactly what is sounds like: prayer that is done in private. In the Christian Bible, the authors make a point of encouraging private prayer, perhaps most notably in Matthew 6:6, "But when you pray, go into your room, close the door and pray to your Father, who is unseen. Then your Father, who sees what is done in secret, will reward you."
The reason for this is that, at the time, the Pharisees of the Jewish temples made a big deal of praying publicly. This was not an act of faith but an act of vanity, showing off how pious and righteous they were. It was about maintaining their political and social power in Jewish communities more than an act of spirituality. So, the Bible encourages private prayer as an act of humility, to ensure that your prayer comes from the heart, removing the temptation to pray in a certain way to gain public approval.
It is worth noting that public and communal prayer is never forbidden in the Bible, and in fact the act of praying as a group is encouraged as well. So, private prayer is not the only appropriate form of prayer in Christianity. It's simply a way to seek an improved relationship with God by removing public pressure.