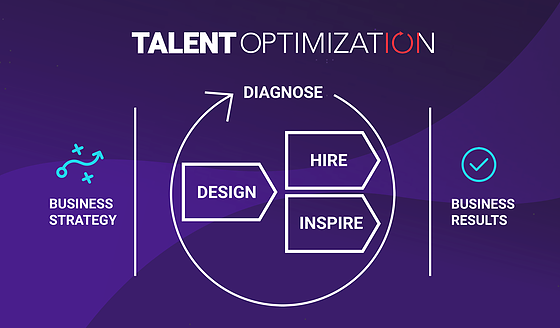 Importance of trust in building relationships
In any relationship, people have to be able to trust each other. This means being honest with the other person in the relationship. Having trust in a relationship also means proving to each other that you are reliable, responsible, and dependable.
What happens in a relationship without trust? It could involve second guessing and not believing each other. It also might involve betrayal by sharing secrets or obsessively checking on the other person.
A better solution is to communicate your concerns and develop a greater sense of trust.
Trust is an important component of any healthy relationship. If your relationship lacks trust, it's hard to get close to the other person and to rely on him or her for support.
In a trusting relationship, you should be able to share information with your partner without worrying that he or she will share it with others or gossip about it. You should also avoid sharing any confidential information your partner tells you (unless keeping a secret puts him or her in danger).
In a healthy relationship, you should feel comfortable around the other person and not fear for your safety. If you do fear for your safety or feel belittled or hurt when you're around your partner, there is a good chance that you're in an abusive relationship.
How to use God – given talents in building the heavenly Kingdom
God gives each of us an individual talent. Some of us are gifted with compassion and are called to work in the medical field while some of us have the ability to teach or work with children. If you are gifted in singing or acting, then work hard to achieve your dreams. If you aren't, don't spend your time dreaming of being famous for nothing. Whatever your talent is, it's best to harness it and use it to better the world.
When God saved us by Grace, He did not save us so that we can sit back and enjoy ourselves. He saved us so that we can use our talents to evangelize to souls and win them for His kingdom. He will speak through us; our part is to sow the seed and He will water it Himself.
"Whatever you do, work at it with all your heart, as working for the Lord, not for men, since you know that you will receive and inheritance from the Lord as a reward. It is the Lord Christ you are serving." Colossians 3:23-24
"Since we are eager to have spiritual gifts, try to excel in gifts that build up the church." 1 Corinthians 14:12
"We have different gifts, according to the grace given us. If a man's gift is prophesying, let him use it in proportion to his faith. If it is serving, let him serve; if it is teaching, let him teach; if it is encouraging, let him encourage; if it is contributing to the needs of others, let him give generously; if it is leadership, let him govern diligently; if it is showing mercy, let him do it cheerfully." Romans 12:6-8
"Every good and perfect gift is from above, coming down from the Father of the heavenly lights, who does not change like shifting shadows." James 1:17
If we want to please God—if we want to hear Him say, "Well done good and faithful servant" when we meet Him in heaven—then we must faithfully use our talents the way He wants us to.
Colossians 3:23–24 (ESV) tells us that everything we do should be for Christ: "Whatever you do, work heartily, as for the Lord and not for men, knowing that from the Lord you will receive the inheritance as your reward. You are serving the Lord Christ."
So how exactly does God want us to use our talents for Him? Two ways: blessing others and building His kingdom.
God wants us to bless others.
In 1 Peter 4:10, we're called to use our gifts to serve others as faithful stewards of God's grace. Now, in that context, Peter was specifically talking about spiritual gifts like prophecy and healing. Those are supernatural abilities God gives each Christ-follower, but the general idea of blessing others also carries over to talents. God doesn't give us anything just for our own benefit. After all, we're blessed to be a blessing (Genesis 12:2)!
Just as with spiritual gifts, God wants us to use our talents and skills for the benefit of others.
How can you put that into practice? Maybe there's a ministry that uses your skill or talent to help others. If you love working on cars, volunteer to repair single moms' cars for free. Or if you paint, hold art classes for nursing home residents. If you look in your community, you're sure to find a need you can meet with the talents God's given you. And if nothing exists, you can always start your own ministry!
God wants us to build His kingdom for His glory.
God made us all different. That's great, because together, all of us make up the kingdom. In 1 Corinthians 12, Paul compares the body of Christ to a human body: Each of us is unique, but together we make the body complete. And Christ is the head of the body (Ephesians 5:23), so everything we do points back to Him. He directs it all!
In other words, God wants you to use your unique role in the body of Christ to glorify Him. So if God made you an amazing singer, sing for Him. If your talent is a little less conventional—maybe you're good with numbers or with writing code—then find a way to translate that into a job for a God-honoring company or ministry. Use your God-given abilities to reach those who don't know Him—and give Him the credit for your talents.
Jesus gives us two commandments: to love the Lord and to love others as we love ourselves(Matthew 22:37–40). And when we steward our talents to honor Him and to bless others, we're doing just that.