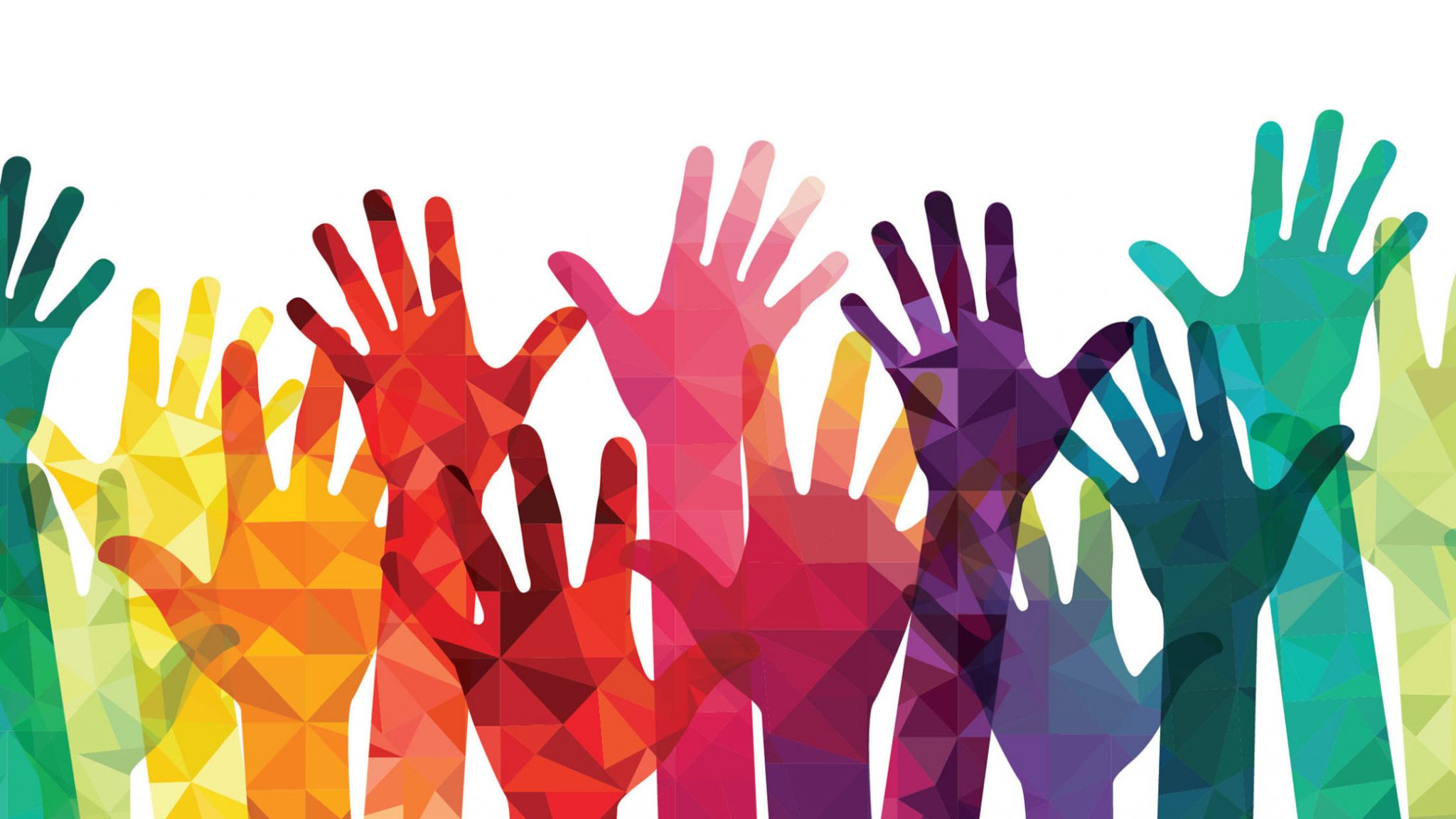 How home help prepare young people for life in society.
Every parent wants to raise their children in a way that prepares them to live fulfilled, happy, productive lives.There is clear evidence that parents can and do influence children. There is equally clear evidence that children's upbringing affects their own behavioral characteristics, and also influences the way they are treated by others.
Research has shown the significance of family interactions on stress levels, personality and behavioural traits on younger individuals. The young ones imitate the elders as they have yet to be independent and this process is considered to be an aspect of evolution, via increasing fitness.
Attitudes are transferred from parent to child. For example, parental experiences and attitudes to education influence a young person's likelihood of wanting to stay in further education after 16. The Department of Education's longitudinal study of young people in England (LSYPE) recently found that 90% of 13-year-olds whose parents are in "higher managerial and professional occupations" plan to continue with school, compared to 67% whose parents have "routine occupations".
The relationship with parents is a key predictor of wellbeing. High levels of family harmony, along with parents who are supportive and willing to grant autonomy to their children, facilitate children's wellbeing and life satisfaction, according to the 2013 The Good Childhood Report. Although child/parent relationships vary a lot, most UK 11- to 15-year-olds find it easy to talk to their mothers (83%) and fathers (69%). Interestingly, parental supervision and monitoring of 16-year-olds has increased over the past two decades, as the Nuffield Foundation's 2012 Changing Adolescence Study found. Even so (or perhaps because of this evident parental concern?) teenagers reported that they choose to spend slightly more time with their families than they did 20 years ago.
How home chores shape a Child
Children can learn a lot from doing household chores.
Doing chores helps children learn about what they need to do to care for themselves, a home and a family. They learn skills they can use in their adult lives, like preparing meals, cleaning, organising and keeping a garden.
Being involved in chores also gives children experience of relationship skills like communicating clearly, negotiating, cooperating and working as a team.
When children contribute to family life, it helps them feel competent and responsible. Even if they don't enjoy the chore, when they keep going they get the feeling of satisfaction that comes with finishing a task.
And sharing housework can also help families work better and reduce family stress. When children help out, chores get done sooner, and parents have less to do. This frees up time for the family to spend doing fun things together.
How school help prepare young people for life in society
School serves as an important tool to prepare students to be independent thinkers, to develop skills that will help them in life and in the end to use these skills to be productive in their environment and hopefully change it for the best.
School plays an important role in preparing their students for the life ahead..here are few points about that ;
1. The basic mannerisms come from the teachers from school, which helps you to behave properly in various circumstances in life.
2. Confidence, a very important ingredient of your personality comes from your school.
3. They help us know and understand this world and the way it works. ( P.S. Well Scientifically, Practically as well as in Real life )
4. They teach us to stand united, to stand for the people you care about.
5. They discipline us to best manners to equip us later in life.
6. It teaches us that Sharing Is Caring. ( We all remember how awesome it was to share our tiffins with each other )
7. They teach us to rise every time we fall, because what matters is how hard you hit back. ( Failing in Unit Tests —> Passing in the finals :p )
8. It teaches us to show respect to elders and be polite to the juniors.
9. It makes a leader out of your normal personality so that you in future can take your fellow beings to a new zenith.
Jesus' teaching on life and work
Being the perfect man, Jesus lived his life like Adam was intended. He was human in every way. We know that he ate and slept and grieved. But we sometimes miss that Jesus worked, too.
Jesus came to lift the curse by taking away sorrows and pains, but he didn't come to get rid of work. Instead of taking away work, we see that Jesus did work. In John 9:4, Jesus tells his disciples,
We must work the works of him who sent me while it is day; night is coming, when no one can work.
When Jesus says this, he is talking about work that he is doing to demonstrate God's goodness, specifically in healing a blind man. He is doing so-called Kingdom work, the kind of work that we so often associate with holiness, like preaching a sermon or helping old ladies across the street.
But Jesus didn't only do work specifically for God's kingdom in the sense that we often think of it. Jesus had a job for the majority of his life. He did real, hands-on work as a carpenter (Mark 6:3). In fact, when we consider the fact that Jesus only performed his role as professional teacher and healer for about three years, his career as a carpenter should rise in significance in our minds.
The fact that Jesus worked as a carpenter illustrates three things for us:
1. Work can be holy.
Unless the work you are doing is inherently sinful (e.g., robbing a bank, working in a brothel), the work you do can be holy. Often it is not the work that is unholy; it is the manner in which we conduct it. Jesus did not sin, and Jesus had a vocation. Therefore, it must be possible for us to do our work in a manner that glorifies God; our task is to figure out how.
2. Work should be integral to our lives.
It is hard to imagine Jesus living the divided life that many of us lead. We are often one person at work, another at church, and in our family still another. Jesus was as much the son of God when he was cutting a board as when he was healing a sick girl. We should strive to make our work an expression of our personality, as a way of demonstrating God's goodness to those around us.
3. Our vocation is as important as our service at church.
Nothing that Jesus did was by accident. No doubt Jesus was just as holy as a carpenter as he was as a teacher; however, in God's plan, Jesus spent more than a decade doing carpentry. It must have been important for Jesus to do that work, otherwise he would have either come later and began his ministry at an earlier age, or he would have taken a professional religious role.
Jesus Teaches About the Work of God (6:25-29)
The crowd that had come across the lake in search of Jesus ask him, Rabbi, when did you get here? Quite often in this Gospel people call Jesus "Rabbi" and then do not treat him as a rabbi; that is, they do not receive his teaching. As this dialogue unfolds we see this crowd fitting this pattern. Indeed, their uncertain attachment to Jesus may be evident even in this question. We would expect them to ask how Jesus arrived, not when. By asking when they seem to assume he slipped away undetected and arrived by normal means. They have already observed something unusual about Jesus' travel (v. 22), yet they are slow to believe that Jesus is unusual, too.
Jesus' reply, as is often the case, is neither polite nor seemingly directed to the question asked. He responds as a holy man would, revealing their own state of heart. That they are looking for him is good (cf. 1:35-39), but Jesus says there is something wrong with their motivation. The proper motivation has to do with seeing miraculous signs (semeia, v. 26). A sign is a deed that is full of significance, revealing Jesus' identity and God's saving activity in his ministry. They had seen a miracle, but it did not focus their attention on Jesus. Rather, he was seen as a means to the filling of their stomachs (v. 26). Jesus did not come to fill stomachs with food, but to fill lives with the very presence of God, as he will make clear in this dialogue.
Jesus says the crowd is to work . . . for food that endures, but he also says that this is food which the Son of Man will give you (v. 27). So it is both work and gift, concepts that have often been thought to be in opposition to one another. The Son of Man will give this food by giving his own life and also by providing a means by which we may share in that life, as he explains later. Thus, the reference to the Son of Man in this passage (cf. 6:53, 62) is part of the pattern in this Gospel in which Son of Man refers to the Messiah from heaven who brings God's life and judgment, especially through the cross (cf. comment on 3:13).
Verse 27 in the NIV does not represent the word because (gar), which is important for understanding the reason Jesus, the Son of Man, can give eternal life: the Son of Man will give you [food that endures to eternal life] because on him God has placed his seal of approval. It is not clear what in particular the Father's seal of approval refers to. Has placed his seal is in the aorist (esphragisen), so it could refer to some particular event, such as the incarnation or the baptism (1:33-34). It is similar to the references to the Father's bearing witness to the Son (5:32, 37; 8:18). It means that Jesus is, as it were, the authorized dealer. Constantly Jesus is reminding us, as spelled out in his keynote address (5:19-30), that he is utterly dependent on the Father. This thought is vital for understanding everything about Jesus, not least his role in giving eternal life (cf. 6:57). It is the Father, the source of all, who has given Jesus the life that he offers here (cf. 5:21, 26).
The crowd next asks, What must we do to do the works God requires? (v. 28). This is an incredible question. How many Christians today reach the height of this question? For how many of us is this a burning question? How would we answer this question? Many would think of God's work as acting morally or doing evangelism or apologetics or even worship. As important as all of these are, Jesus goes to the heart of the matter, to the source from which all of these vital aspects of eternal life flow—belief in the one sent by God. Without this faith none of these activities benefit us. Our primary work is being receptive to God. All our actions and plans are dependent on the most important action—union with God in Christ by the Spirit. Ultimately it is not a matter of our working for God, but a matter of God's living his life and doing his work through us as we trust him and align ourselves with him by his grace (see comment on 20:27-29).
It is not many works that God requires but one work. And that work is to believe, to trust in Jesus as the one sent from God, as God's unique Son who offers God's grace. Jesus' work is to reveal the Father (cf. 4:34), and our work is to receive that revelation and align our lives with it.
How fellowships help to build the church.
Fellowship is an important part of our faith. Coming together to support one another is an experience that allows us to learn, gain strength, and show the world exactly what God is.
Fellowship Gives Us a Picture of God
Each of us together shows all of God's graces to the world. No one is perfect. We all sin, but each of us has a purpose here on Earth to show aspects of God to those around us. Each of us has been given specific spiritual gifts. When we come together in fellowship, it's like us as a whole demonstrating God. Think of it like a cake. You need the flour, sugar, eggs, oil, and more to make a cake. The eggs will never be the flour. None of them make up the cake alone. Yet together, all those ingredients make a delicious cake. It is like that will fellowship. All of us together show the glory of God.
Romans 12:4-6 "For just as each of us has one body with many members, and these members do not all have the same function, so in Christ, we though many, form one body, and each member belongs to all the others.  We have different gifts, according to the grace given to each of us. If your gift is prophesying, then prophesy in accordance with your faith." 
Fellowship Makes Us Stronger
No matter where we are in our faith, fellowship provides us with strength. Being around other believers gives us the chance to learn and grow in our faith. It demonstrates to us why we believe and sometimes is the excellent food for our souls. It's great to be out in the world evangelizing to others, but it can easily make us hard and eat away at our strength. When we deal with a hard-hearted world, it can become easy to fall into that hard-heartedness and question our beliefs. It's always good to spend some time in fellowship so that we remember that God makes us strong.
Matthew 18:19-20 "Again, truly I tell you that if two of you on earth agree about anything they ask for, it will be done for them by my Father in heaven.  For where two or three gather in my name, there am I with them." 
Fellowship Provides Encouragement
We all have bad moments. Whether it's the loss of a loved one, a failed exam, money problems, or even a crisis of faith, we can find ourselves down. If we go too low, it can lead to anger and a feeling of disillusionment with God. Yet these low times are why fellowship is important. Spending tie with other believers can often lift us up a little bit. They help us to keep our eyes on God. God also works through them to provide us what we need in darker times. Coming together with others can aid in our healing process and give us the encouragement to move forward.
Hebrews 10:24-25 "Let us think of ways to motivate one another to acts of love and good works. And let us not neglect our meeting together, as some people do, but encourage one another, especially now that the day of his return is drawing near." 
Fellowship Reminds Us We're Not Alone
Coming together with other believers in worship and conversation helps to remind us that we are not alone in this world. There are believers everywhere. It's amazing that no matter where you are in the world when you meet another believer, it's like you suddenly feel at home. That's why God made fellowship so important. He wanted us to come together so that we always know we're not alone. Fellowship allows us to build those lasting relationships so we're never by ourselves in the world.
1 Corinthians 12:21 "The eye can never say to the hand, 'I don't need you.' The head can't say to the feet, 'I don't need you.'" (NLT)
Fellowship Helps Us Grow
Coming together is a great way for each of us to grow in our faith. Reading our Bibles and praying are great ways to get closer to God, but each of us has important lessons to impart to one another. When we come together in fellowship, we teach each other things. God gives us a gift of learning and growing when we come together in fellowship we show each other how to live as God wants us to live, and how to walk in His footsteps
1 Corinthians 14:26 "Well, my brothers and sisters, let's summarize. When you meet together, one will sing, another will teach, another will tell some special revelation God has given, one will speak in tongues, and another will interpret what is said. But everything that is done must strengthen all of you." (NLT)