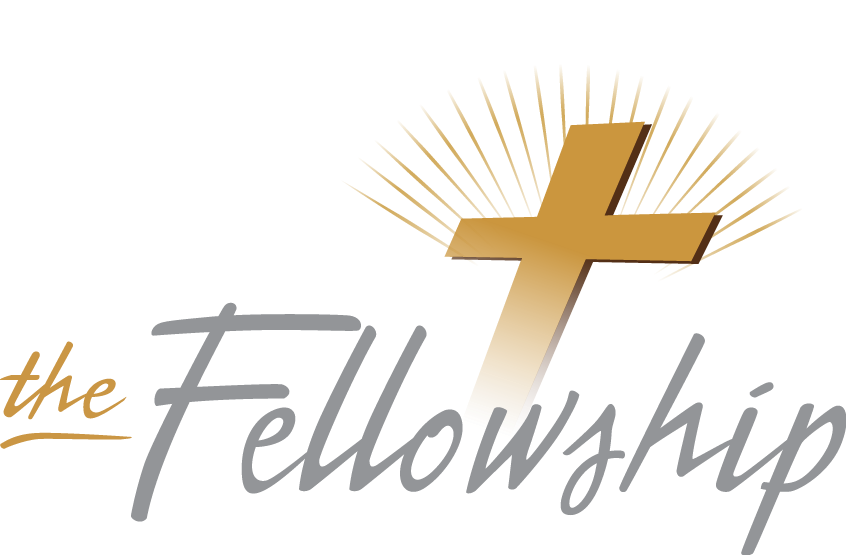 Overcoming obstacles to Fellowship
The need for effective small group ministry is implied in the New Testament. If the local church is to truly develop the spiritual gifts of its members, and mobilize the terrific power of the Holy Spirit to work through a trained and experienced laity, if it is to facilitate true relationship-based community, it will need to organize smaller groups where these can be fostered.
The problems encountered when trying to establish a home group ministry sometimes include a lack of participation and interest on the part of the members of the church. Sometimes a small minority of the church struggles along, unwilling to admit failure in the program, and developing a "faithful remnant" theology which justifies, on theological grounds, the lack of growth and lack of participation by the other members. Church division is also a possibility, although we have not seen very many cases where this occurred.
Problems associated with fellowship
There are a number of good theological and practical reasons why these groups usually fail. These are;
1. They are often not based on New Testament theory
Both New Testament example and principle argue for small home-sized groups as a key feature of the local church. In the area of biblical example, Acts 2:46 states that the Jerusalem church met "in the temple" and "from house to house . . .
The church must provide smaller group settings where relationships can grow between members so they will be able to discover each other's needs. Only then will they be able to meet those needs on an individual level.
Unfortunately, when churches attempt to initiate a small group ministry, they sometimes fail to teach and persuate their people that the purpose of the meeting is to practice these biblical principles. The result is sometimes a wrong impression on the part of most participants. Members often feel that the meeting is primarily intended as a social gathering, a support group, or a place where "my needs can be met," rather than "a place where I can develop a ministry."
The first order of business in beginning this kind of ministry is to launch a teaching offensive in the church. The goal would be to establish an understanding and a vision of the New Testament model and the spiritual goals associated with lay mobilization in the minds of the participants.
2. The wrong criteria are sometimes followed for the selection of leaders
In many of our churches, it may be very difficult to determine who our authentic leaders are. This is because they have not had ample opportunity to try their hand at leadership. In these cases, we will have to pick leaders on the basis of the best criteria possible. Later, when lay-led groups are in place, it should be possible to evaluate the effectiveness of the work done by the more committed members of the group. Other things being equal, the more effective workers should be the first to be moved forward.
3. Frequently, insufficient authority is given to the leaders
If the home fellowship is to be fashioned after the Biblical examples of house churches, then the leaders of the groups should be allowed to run their groups the way the leaders of the New Testament house churches ran theirs. Since the New Testament instructs readers to respect their leaders and to follow their lead in the running of the home church, we can assume those leaders had many decisions delegated to them. (I Corinthians 16:16; Hebrews 13:17; I Thessalonians 5:14)
4. The groups may have an unhealthy inward-focus
Small groups are often set up with the ultimate goal of fellowship or personal support rather than evangelism or mission. While quality fellowship and support is one of the rewards of small group ministry, it is an inadequate basis. If we have only fellowship as our goal, the group is corporately self-centered, or self-focused. Thus, it's no surprise that such groups are prone to division and discontent. This is because outreach and mission are the natural context within which fellowship should occur.
When a group of people occupy themselves with each other to the exclusion of the outside world, discontent is sure to follow. We should be unwilling to consider the option of handling outreach at the large meeting and limiting small groups to a fellowship role. The group may not engage in outreach at its weekly meeting, but they have to work together and pray together on some shared mission.
5. There is often no provision for church discipline within the small group
In cases where home fellowships are set up with no provision for church discipline, a very distressing and familiar pattern emerges. Some people are attracted to small groups for the wrong reasons. There are those who come to exploit others, or simply to use the group to become the center of attention.
The impact of such people is greater in a small group than it would be in a large meeting. As a result, the whole character of the group can be altered to such an extent that it becomes difficult to attract new people, or even to hold the interest and loyalty of the productive members.
The New Testament provides a solution to this kind of situation. Those members who are willing to damage others or themselves are to be confronted in love about their attitude and/or actions (see I Thessalonians 5:14; Matthew 18:15). If they are not responsive, a legitimate amount of pressure can be applied—even to the point of removing them from the group.
6. All groups may be the same, rather than diversified and matched to their members
For some reason, churches generally devise and execute a plan for small groups that features only one kind of group. We did this too. But not any more! Now we see that family aged people need a different type of group than students or singles, etc.
Why should a large church (or even a small one) have only one type of group? Creativity on the part of leaders and planners could result in a number of models for meetings, featuring different sizes, different formats, different purposes, and different commitment levels. Every church should be different.
7. There may be no adequate equipping offered to would-be leaders
The Bible does not allow the local church the option of telling its people to go away for their training. According to Ephesians 4:11,12, it is the responsibility of the leadership of the local church to provide quality training in Christian work ("the work of service") to its own people. When the leadership of a church decides not to have a small group ministry because its "laymen" are too ignorant, this is not an excuse – it is an admission of guilt!
For many churches, the first step toward a successful home fellowship ministry would be to establish a full year-long course of in-depth theological and practical ministry training for the proposed leadership group. We find that most churches try to get by with a five or ten week training series which is inadequate for sophisticated leadership responsibilities. People will take longer training courses if they can break up the training into modules, and if they view taking these classes as fun. This is why we need to put our best communicators and leaders in as teachers in this training.
8. The church may set no multiplication goals, and may have no good plan for multiplying home groups
Unless the church propagates a vision and a plan for planting new groups which encourages outreach, discipleship, and equipping, home fellowships tend to resist multiplication. The status quo is always more comfortable than the change and risk that come with growth.
9. Small groups are sometimes viewed as peripheral rather than central to the life of the church
In some churches, the large worship meeting and/or teaching meetings are viewed as essential, but the home group is considered an option–helpful to some, but not necessarily normative for healthy involvement in the local church.
10. They are sometimes viewed as a threat by the pastor(s) of the church.
Pastors might fear home groups for several reasons. False teaching is always a danger, but this is why the Bible teaches the need for "overseers" or elders. The elders should also train the "lay" work force so that they will be able to teach sound doctrine. Pastors also worry that a small group network may not be effective, thus leading to disappointment in the church. The record of home fellowships in recent years has been mixed, and somewhat disappointing. But we can see from this list some reasons why.
Jesus' understanding of needs and the individual differences of people
( Refer to; Luke. 7:11 – 17 ‐ John. 5:1 – 8, John. 8: 1‐ 11, John.11: 1 – 44 ‐ Mark 5: 21 – 43 Luke. 7:36 – 50 )
Luke. 7:36 – 50
Jesus at the Home of Simon the Pharisee (Luke 7:36-50 )
A Pharisee invited Jesus to have dinner with him, and Jesus went to his house and sat down to eat. In that town was a woman who lived a sinful life. She heard that Jesus was eating in the Pharisee's house, so she brought an alabaster jar full of perfume and stood behind Jesus, by his feet, crying and wetting his feet with her tears. Then she dried his feet with her hair, kissed them, and poured the perfume on them. When the Pharisee saw this, he said to himself, "If this man really were a prophet, he would know who this woman is who is touching him; he would know what kind of sinful life she lives!"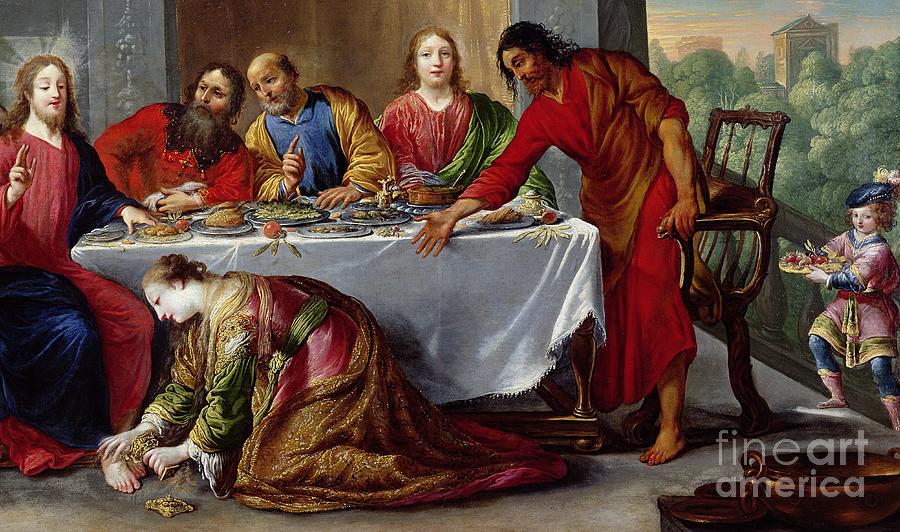 Jesus spoke up and said to him, "Simon, I have something to tell you."
"Yes, Teacher," he said, "tell me."
"There were two men who owed money to a moneylender," Jesus began. "One owed him five hundred silver coins, and the other owed him fifty. Neither of them could pay him back, so he canceled the debts of both. Which one, then, will love him more?"
"I suppose," answered Simon, "that it would be the one who was forgiven more."
"You are right," said Jesus. Then he turned to the woman and said to Simon, "Do you see this woman? I came into your home, and you gave me no water for my feet, but she has washed my feet with her tears and dried them with her hair. You did not welcome me with a kiss, but she has not stopped kissing my feet since I came. You provided no olive oil for my head, but she has covered my feet with perfume. I tell you, then, the great love she has shown proves that her many sins have been forgiven. But whoever has been forgiven little shows only a little love."
Then Jesus said to the woman, "Your sins are forgiven."
The others sitting at the table began to say to themselves, "Who is this, who even forgives sins?"
But Jesus said to the woman, "Your faith has saved you; go in peace."
Jesus' response to people's needs regardless of difficulties involved
(Refer to; Matthew 8:1 – 4, Matthew 9:25, Matthew 16: 22 – 23, Matthew 26:50, John. 15:13)
Matthew 8:1 – 4
Jesus Heals a Man With Leprosy
8 When Jesus came down from the mountainside, large crowds followed him. 2 A man with leprosy came and knelt before him and said, "Lord, if you are willing, you can make me clean."
3 Jesus reached out his hand and touched the man. "I am willing," he said. "Be clean!" Immediately he was cleansed of his leprosy. 4 Then Jesus said to him, "See that you don't tell anyone. But go, show yourself to the priest and offer the gift Moses commanded, as a testimony to them."
Matthew 26:50
50 Jesus replied, "Do what you came for, friend."
Then the men stepped forward, seized Jesus and arrested him.
John. 15:13
13 Greater love has no one than this: to lay down one's life for one's friends.
The need for openness, understanding and courage in bringing about fellowship in our lives.
(Refer to Galatians. 3: 20 – 28, 1John 4: 9 – 20,Luke. 10: 25 ‐ 37)
Galatians. 3: 20 – 28
A mediator, however, implies more than one party; but God is one.
21 Is the law, therefore, opposed to the promises of God? Absolutely not!For if a law had been given that could impart life, then righteousness would certainly have come by the law. 22 But Scripture has locked up everything under the control of sin, so that what was promised, being given through faith in Jesus Christ, might be given to those who believe.
Children of God.
23 Before the coming of this faith,[a] we were held in custody under the law, locked up until the faith that was to come would be revealed. 24 So the law was our guardian until Christ came that we might be justified by faith. 25 Now that this faith has come, we are no longer under a guardian.
26 So in Christ Jesus you are all children of God through faith, 27 for all of you who were baptized into Christ have clothed yourselves with Christ.28 There is neither Jew nor Gentile, neither slave nor free, nor is there male and female, for you are all one in Christ Jesus.