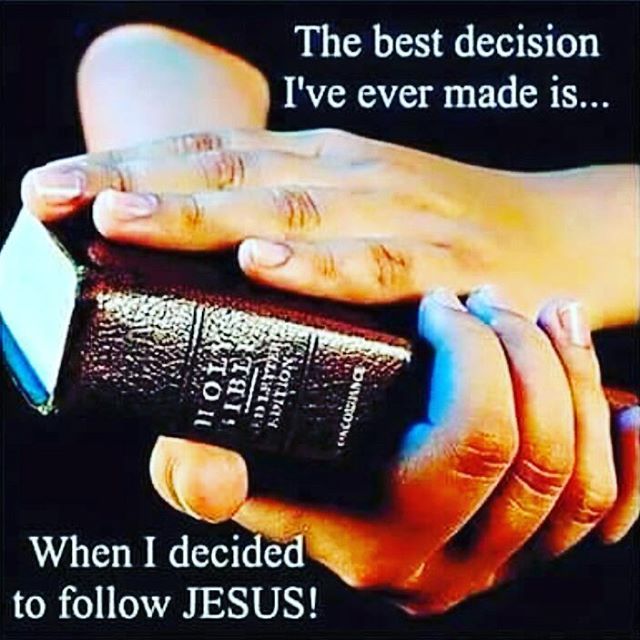 Vision and power
What are Visions?
Visions occur frequently in the Bible as instruments of supernatural revelation. They are audiovisual means of communication between a heavenly being and an earthly recipient.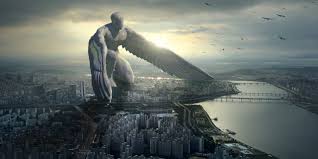 A "vision" is a clear mental image of a preferable future, imparted by God to His chosen servants and is based upon an accurate understanding of God, self, and circumstance.
The terms used to designate visions in both Testaments have to do with seeing or perceiving. The Old Testament terms for vision (the Hebrew verbs raa and haza and their several noun derivatives) mean simply to look at or to see. In the New Testament, horao is one of the Greek verbs for see, observe, or perceive, but its related noun (horama) is the common term for "vision."
Revelatory visions portray scenery or dramatic circumstances to the human recipient while the human is awake. The distinction between a vision and a dream has to do with whether the human is awake or asleep; the result is the same. The prophetic use of dreams and visions is summarized in the Lord's dramatic defense of Moses in the face of Aaron and Miriam's revolt: "When a prophet of the Lord is among you, I reveal myself to him in visions, I speak to him in dreams" ( Num 12:6 ).
Visions are most frequently found in the prophetic portions of the Old Testament. A prophetic work could be titled as a vision ( Isa 1:1 ; Nahum 1:1 ), and certain prophecies — Ezekiel, Daniel, Zechariah developed a greater capacity for visionary revelation. The extensive use of the term in nearly all the Old Testament prophets implies that visions were a normal medium for receiving the divine word.
Your vision gives purpose and adds meaning to your life (Phil. 1:21). While it is true that you won't accomplish all your personal dreams, having a vision will at least help you realize some of the things you want to do for the glory of God. Note that a true vision cannot be self-serving or self-centered!
B. Your vision will help you have a sense of direction and fulfillment as you work your way to your dreams. When you put yourself in advance to the future, you'll be energized by your dreams (Rom. 4:18). In spite of hardships, you'll possess joy, peace and hope as you press towards your goal (Rom. 8:24).
Types of Prophetic Vision.
A vision usually occurs as a simple picture (or moving picture) coming to mind—the Holy Spirit's fleeting imprint upon our imagination.
The New Testament also records a 'trance vision'. (Acts 10:9-17) During a trance vision, awareness of physical surroundings remains, but the vision also appears real to the senses.
A third type of vision is 'open vision', where a person experiences the vision as a physical reality. (Acts 10:3-4)
Power
Power is an English logical construct referring to a variety of ideas relating to ability, capacity, authority, and might/strength. In human relationships, power is the authority one person holds over another. Terms such as boss, president, sheriff, bring the picture of power to mind.
The biblical description of power relates primarily to God and people. Power is an inherent characteristic of God ( Rom 1:20 ). It is the result of his nature. God's kind of power is seen in his creation ( Psalm 19 ; 150:1 ; Jer 10:12 ). His inexplicable power is the only explanation for the virgin birth of Jesus ( Luke 1:35 ).
Power is always a derived characteristic for people, who receive power from God ( Deut 8:18 ; Isa 40:29 ; Micah 3:8 ; Matt 22:29 ; 1 Cor 2:4 ;Eph 3:7 ), from political position ( Esther 1:3 ; Luke 20:20 ), from armies ( 1 Chron 20:1 ), and from other structures that provide advantage over others. When humans perceive that their power is intrinsic to themselves, they are self-deceived ( Lev 26:19 ; Deut 8:17-18 ; Hosea 2:7-9 ; John 19:10-11 ).
Jesus as the God and Man demonstrated both the intrinsic and derived aspects of power. He proclaimed his power and authority as derived from the Father ( John 5:27 ; 17:2 ; 5:16-23 ). He also demonstrated that his power was derived from his authority as the Son of Man and that the two were an inseparable testimony to his divine nature ( Matt 9:6-7 ; Luke 4:36 ; 9:1 ).
Power in the New Testament is used to describe the unseen world. The angelic realm is described as "powers" or "authorities" ( Rom 8:38 ; Eph 3:10 ; 6:12 ; Col 1:16 ; Colossians 2:10 Colossians 2:16 ). Jesus exercised power over the unseen world through his exorcism of demons ( Mark 6:7 ; Luke 9:1 ).
Paul especially images the living of the Christian life as an empowerment from God. The believer's union with Christ delivers him or her from the power of sin (cf. Rom. 6-8) and introduces him or her to the "power of [Christ's] resurrection" ( Php 3:10 ). Salvation and holy living provide the Christian with a "spirit of power" for witness ( 2 Tim 1:7-8 ). Paul's view of the gospel itself is imaged as power ( Rom 1:16 ).For Paul, the gospel dunamis [duvnami"] was the dynamic of God's power conveyed through God's message. When presented to the world, the gospel dynamically works salvation in those who believe. Paul develops the motif of divine power as the key to Christian living by noting that unless the believer is empowered, it is impossible to please God (Rom. 6-8; 1 Cor 15:56-57 ).
Peter also utilizes the concept of power to image the Christian life as an empowerment from God. Second Peter 1:3 states that "His divine power has given us everything we need for life and godliness." The context views this power as channeled through knowledge and virtue. Peter does not view this power as passive, but as the foundation and motivation to pursue a circle of virtues ( 1:5-9 ) that produce and evidence productive Christian living.
How people develop visions
Acts 2:17-18, "'In the last days,' God says, 'I will pour out My Spirit upon all people. Your sons and daughters will prophesy. Your young men will see visions, and your old men will dream dreams. In those days I will pour out My Spirit even on my servants—men and women alike— and they will prophesy."
Visions were a normal way God interacted with His people throughout history and if God used visions in the past He can still use them today through the following ways;
1. Desire to See What the Father is doing
"Very truly I tell you, the Son can do nothing by himself; he can do only what he sees his Father doing, because whatever the Father does the Son also does." (John 5:19)
Firstly ask, 'What is my motivation for wanting to see in the spiritual realm?' Your motivation for prophetic vision should be that of Jesus—the desire to see what your Father is doing and to know what is on God's heart. This is not only the highest use of prophetic vision; it is also a guard against deception.
2. Yield Your Imagination to the Holy Spirit
Pray and yield your imagination to the Holy Spirit. Consider your imagination to be a canvas that the Holy Spirit can paint upon. Habakkuk says, 'I will stand at my watch and station myself on the ramparts; I will look to see what he will say to me…' (Hab 2:1)
If you are not used to this, here are some practical exercises that can help you to activate your imagination and grow your gift of prophetic vision:
Read or listen to Scripture and picture the stories in your minds eye. Imagine them as a movie—where are you in the scene?
Picture yourself operating in in the future call and destiny of God upon your life. Ask the Holy Spirit to help you and show you the Father's purposes. Hold onto these visions lightly—you can only dream according to what God has revealed to you to date. More will unfold in times to come. (See point 7 below regarding accountability)
Picture yourself in immediate commitments or challenges that you have, operating in the anointing of the Spirit and in intimacy with God.
Wait on God with your eyes closed during times of reflection and worship. Be expectant to see what the Holy Spirit may show you.
When you are praying for or with others, pause in God's Presence to see if He has anything to show you.
3. Keep a Record of What you See
'Write down the revelation and make it plain on tablets so that a herald may run with it.' (Hab 2:3)
Take notes of what you see, so that you can reflect on what God is showing you and keep it for future reference.
Journaling is a good way to record prophetic pictures and visions, but your method can be as simple as jotting down a few notes on your phone or any handy device.
4. Guard What You Look at
I will not look with approval on anything that is vile. (Ps 101:3a)
It is vital that you set aside your vision and imagination for the use of the Holy Spirit by guarding what you choose to watch (this includes Internet, TV and movies).
As the Apostle Paul says, 'In a large house there are articles not only of gold and silver, but also of wood and clay; some are for special purposes and some for common use. Those who cleanse themselves from the latter [turning from wickedness, will be instruments for special purposes, made holy, useful to the Master and prepared to do any good work.' (2 Tim 2:20-21)
5. Remember Symbols Require Interpretation
'The word of the Lord came to me: "What do you see, Jeremiah?" "I see the branch of an almond tree," I replied. The Lord said to me, "You have seen correctly, for I am watching to see that my word is fulfilled." (Jer 1:11-12)
Learn to distinguish between revelation that is plain, requiring no interpretation, and that which is symbolic.
In the Bible, God frequently uses symbols and metaphors in prophetic vision. These require interpretation to explain their meaning.
Sometimes the Holy Spirit does not give an immediate interpretation and invites us to go on a journey of discovery with Him as to the full meaning of a vision.
6. Prioritise Study of the Bible
Alongside your regular Bible study, take note of Scriptural symbolism. As you grow in prophetic vision, the Holy Spirit will make use of any symbols that are familiar to you, but the first base for interpretation is always Scripture.
7. Operate with Love and Wisdom.
Be natural in your approach to growing in your gift of prophetic visions.
Love people in the use of your gift—practice sharing sensitively and in a positive and encouraging way. If you don't yet have clarity on the meaning of a picture, and it may be confusing, hold back and pray further. Use wisdom in the timing and manner that you share a picture.
8. Practice 3 Levels of Accountability
There is no hierarchy of importance in the different types of prophetic vision. A simple, fleeting impression given by the Holy Spirit can be just as powerful in its effect and meaning as an open vision—and both need to be weighed up. In 2 Cor 11:14 the Apostle Paul warns, 'Satan himself transforms himself into an angel of light.'
Three levels of accountability are:
Personally weighing up the prophecy or vision against Scripture, along with other filters
A means of accountability in your prophetic gift. As well accountability to your own oversight, this includes accountability unique to certain situations (for example to parents if ministering to a young child, or to the leadership of a church where you have been invited to minister)
Accountability for personal guidance and important life decisions. This includes pastoral oversight who know you well and have the big picture of your life and family in mind.
Invite God to speak to you in visions and impressions! There is only one person who can do this, and that is you. God is already knocking at your door, He is just waiting for you to invite Him in. We are as close to God as we want to be. So let's make room beyond our comfort zone and expect God to do the unexpected.
Allow feedback by inviting mentors and friends in on your relationship with God! God designed us to be responsible for leading someone and also to be under the responsibility of a leader. Being a lone-ranger is not godly character because God calls us children, not orphans. Be a part of the family of Christ.