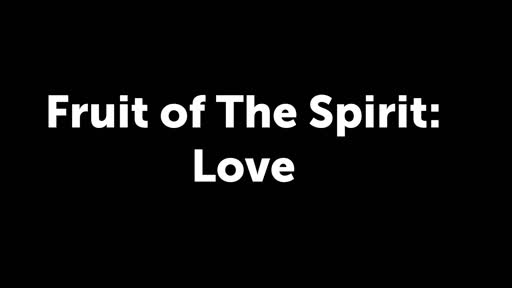 Vision and power
Vision is the capacity to see. Others define vision as the mental picture of a preferable future. When God says He wants to give us new dreams, He is simply saying He wants to give us the pictures of the future.
Every human being is designed with two sets of eyes – the physical eyes and the inner eyes; which are described as the eyes of our understanding. Vision is critical to our lives. The dreams of today are the realities of tomorrow. In God's economy, a vision is a revelation. God has given us our imagination and so, we have the capacity to see things that are not yet real in the physical world. The most powerful, life-changing visions that we have on this planet are the ones delivered by God. Vision is critical to our existence; it is the redemptive revelation of God (Proverbs 29:18 AMP, MSG). God used His word to create the world we live in (Hebrews 11:8). Our world was constructed by revelation and it is maintained by revelation (Hebrews 1:3). When a person has access to heaven's resources and revelation, such a person adds value to people's lives and becomes a preserver and a saviour of this planet (Psalm 107:20). Vision has the capacity to take us beyond the limitation we experience in our thinking.
In the Bible, Joseph was harassed daily by his brothers but he broke through the limitations by the power of vision. The harsher life became for Joseph, the bigger the dreams he had. It is important that we respond to adversity with the correct mindset (Genesis 39). When your physical reality is not aligning with what you desire, you have the power to imagine and bring into existence a desired reality. If you yield your imagination to God, He can change your life by giving you a new vision and dream. For example, while Abraham was focusing on getting one child, God gave him a vision of descendants as many as the stars in the sky (Genesis 15: 2-6). Vision is the basis for progress in our world. No one makes progress without first of all imagining it. The dream God gave Joseph was not just for him, it was for the salvation of his family (Genesis 45). Daystar Christian Centre is a product of a redemptive revelation from God. In order for our world to make progress in any field of study, sector or industry, some people will need to capture, in their imagination, what the new or future reality will be. Parts of the world that are developing slowly have a vision problem; they are usually focused on the past.
The best time to shape your today is when it is still in a fluid state and while it is called "tomorrow". By the time tomorrow becomes today, it is solid, fixed and difficult to change. You cannot walk with God and not discuss about the future because the future is His own present. When you walk with God, you become a person of faith. He discusses the future with you with certainly (Isaiah 46: 9-11). Vision will change your attitude which then determines your altitude. Through visioning, you can escape your current reality and get into what God shows you.
Whether man was made this way in order that God might communicate with him through dreams and visions is hardly worth debating; if the records of human life, in the Bible and out of it, are to be trusted at all, there is nothing better certified than that God has communicated with man in this way (Psalms 89:19; Proverbs 29:18; compare Amos 8:11,12; Hosea 12:10). If one is disposed to regard the method as suited only to primitive peoples and superstitious natures, it still remains true that the experience is one associated with lives and characters of the most saintly and exalted kind (1 Samuel 3:1; Jeremiah 1:11; Ezekiel 1:1; Daniel2:19; Acts 9:10; 10:3; 16:9).
The vision may come in one's waking moments (Daniel 10:7; Acts 9:7); by day (Cornelius, Acts 10:3; Peter, Acts 10:9; compare Numbers 24:4,16) or night (Jacob, Genesis 46:2); but commonly under conditions of dreaming (Numbers 12:6; Job 4:13; Daniel 4:9). The objects of vision, diverse and in some instances strange as they are, have usually their points of contact with experiences of the daily life. Thus Isaiah's vision of the seraphim (Isaiah 6:2) was doubtless suggested by familiar figures used in the decoration of the temple at Jerusalem; Paul's "man of Macedonia" (Acts 16:9) had its origin in some poor helot whom Paul had seen on the streets of Troas and who embodied for him the pitiful misery of the regions across the sea; and "Jacob's ladder" (Genesis 28:12) was but a fanciful development of the terraced land which he saw sun-glorified before him as he went to sleep. Among the recurring objects of vision are natural objects–rivers, mountains, trees, animals–with which man has daily and hourly association.
The character of the revelation through vision has a double aspect in the Biblical narrative. In one aspect it proposes a revelation for immediate direction, as in the ease of Abram (Genesis 15:2 and frequently); Lot (Genesis 19:15); Balaam (Numbers 22:22), and Peter (Acts 12:7). In another aspect it deals with the development of the Kingdom of God as conditioned by the moral ideals of the people; such are the prophetic visions of Isaiah, Ezekiel, Hosea, and Micah, and the apoealypses of Daniel and John. The revelation for immediate direction has many correspondences in the life of the devout in all ages; the prophetic vision, dealing in a penetrating way with the sources of national growth and decay, has its nearest approach in the deliverances of publicists and statesmen who are persuaded that the laws of God, as expressed in self-control, truth, justice, and brotherly love, are supreme, and that the nations which disregard them are marked for ultimate and speedy extinction.
From the nature of the vision as an instrument of divine communication, the seeing of visions is naturally associated with revivals of religion (Ezekiel 12:21-25; Joel 2:28; compare Acts 2:17), and the absence of visions with spiritual decline (Isaiah 29:11,12; Lamentations 2:9; Ezekiel 7:26; Micah 3:6).
One may see visions without being visionary in the bad sense of that word. The outstanding characters to whom visions were vouchsafed in the history of Israel–Abraham, Moses, Jacob, David, Isaiah, Jesus and Paul–were all men of action as well as sentiment, and it is manifest from any fair reading of their lives that their work was helped and not hindered by this aspect of their fellowship with God. For always the vision emphasizes the play of a spiritual world; the response of a man's spirit to the appeal of that world; and the ordering of both worlds by an "intelligent and compelling Power able to communicate Himself to man and apparently supremely interested in the welfare of man.
Power
The Power of the Holy Spirit
The Holy Spirit indwells every Christian, and because He is God and has all the power of God, He is able to help a Christian to overcome his inadequacy and to have a life and testimony that is honoring to God. The secret of drawing on His power is one of faith so that we live by the Spirit. Paul wrote to the believers in Galatia saying, "Live by the Spirit, and you will not gratify the desires of the sinful nature. For the sinful nature desires what is contrary to the Spirit, and the Spirit what is contrary to the sinful nature. They are in conflict with each other, so that you do not do what you want. But if you are led by the Spirit, you are not under the law" (Gal. 5:16-18).
Living by the Spirit is depending moment by moment on the power of the Spirit to overcome our own inadequacy. Christians need to realize that within them is the omnipotence of God and that there is no problem that God cannot solve. Accordingly, the life of victory is a life of faith as we live day by day, relying on the Holy Spirit to give us power to serve the Lord effectively.
Today airplanes provide rapid transportation from one place to another. It is possible to get on a plane and travel thousands of miles in just a few hours. The secret, however, is trusting the plane enough to get on board and let the plane carry you. Likewise, a Christian faces the impossible task of honoring God on his own, but as he rests in the power of the Holy Spirit, the Spirit of God can support him and carry him moment by moment in his service and testimony for the Lord. It is impossible for a believer to achieve what he should by way of obedience and commitment to God without relying upon the power of the Holy Spirit.
The Power of the Word of God
In addition to what God provides by the indwelling presence of the Holy Spirit, the Bible with its infinite revelation of God is available to Christians. One of the ministries of the Holy Spirit is to teach us the Word of God and to acquaint us with the facts of God's provisions for our needs as well as God's standards and values.
In the epistle to the Hebrews, the power of the Word of God is described, "For the word of God is living and active. Sharper than any doubled-edged sword, it penetrates even to dividing soul and spirit, joints and marrow; it judges the thoughts and attitudes of the heart" (Heb. 4:12). The Bible provides a most essential avenue of communication of God to us. In it He declares infinite truths that acquaint us with God and His purposes in the world. The Word of God, because it is such an accurate presentation of the truth of God, serves to purify and to guide.
The psalmist asked the question, "How can a young man keep his way pure?" (Ps. 119:9). The same verse gives us the answer, "By living according to your word." Knowledge of the Word of God and the availability of divine power does much for a Christian and enables him to lead the kind of a Christian life that will be an honor to God. The psalmist states, "Your word is a lamp to my feet and a light for my path" (Ps. 119:105). In the darkness of the night a lamp will show enough of the path ahead to guide us in the next step. The Word of God is like that. It may not give us guidance regarding ten years from now, but it does give us guidance concerning what we should do day by day. In addition to the Word of God itself, the Holy Spirit interprets the Word and applies it to our particular need and gives us even more direct instruction.
Scriptures are a work of the Holy Spirit. As stated in 2 Timothy 3:16-17, "All Scripture is God-breathed and is useful for teaching, rebuking, correcting and training in righteousness, so that the man of God may be thoroughly equipped for every good work." As this passage states, the Holy Spirit teaches us the truth we need. It rebukes us if we have transgressed the Law of God. It provides a way of correction and shows how we should be living, and then it gives us training in how to live a righteous life before God. The result would be that if the Word of God has its full effect upon us, the individual Christian is equipped for the work that God has called him to do.
The blessed man described in Psalm 1:2-3 is the one who meditates upon the Word of God, "But his delight is in the law of the Lord, and on his law he meditates day and night. He is like a tree planted by streams of water, which yields its fruit in season and whose leaf does not wither. Whatever he does prospers." Just as a tree planted near water can draw water and prosper even when the rest of the area is dry, so a Christian living in a world that does not support his spiritual life can draw upon the deep springs of the Word of God and in that truth be able to live above the standards of the world. Christians soon discover the necessity of reading the Bible every day. It is important to have a daily appointment with God to read the Bible and to pray and, if possible, to make it a family practice.
In Scripture there is a revelation of who God is, His holiness and righteousness, His infinity, His omniscience, His omnipresence, His love and grace. The Bible also reveals who man is—that he was created in the likeness of God but fell through willful sin. Man is capable, however, of receiving the transforming grace of God, and those who put their trust in Christ begin the process of sanctification that ultimately will present them perfect in the presence of God. The Bible outlines God's philosophy of history, including His program for the Gentile nations as illustrated in the book of Daniel, His program for Israel in the past, present, and future, His program for the church, and His warning of the future of the unsaved. The Bible is the timeless book that meets our current needs and helps us to achieve the utmost in a godly life and useful service for God.
The Power of the Blood of Christ
The Bible also speaks of the power of the blood of Christ that was shed upon the cross. The fact that the blood of Christ was shed assures us of the power of God to forgive sin. This is stated in Hebrews 9:22, "The law requires that nearly everything be cleansed with blood, and without the shedding of blood there is no forgiveness." It is through the blood of Christ that we have redemption (Eph. 1:7; Rev. 5:9). Through the shed blood of Christ we receive propitiation, or satisfaction before God, so that our sins may be forgiven (Rom. 3:25). The blood of Christ has the power to cleanse us from sin.
This is the argument of Hebrews 9:13-14, "The blood of goats and bulls and the ashes of a heifer sprinkled on those who are ceremonially unclean sanctify them so that they are outwardly clean. How much more, then, will the blood of Christ, who through the eternal Spirit offered himself unblemished to God, cleanse our consciences from acts that lead to death, so that we may serve the living God!"
Our cleansing is not through a redemption purchased with silver and gold but with the precious blood of Christ as stated in 1 Peter 1:18-19, "You know that it was not with perishable things such as silver or gold that you were redeemed from the empty way of life handed down to you from your forefathers, but with the precious blood of Christ, a lamb without blemish or defect." The power of the death of Christ, as stated in these many passages that refer to the blood of Christ shed for us, is one of the important aspects of God's process of sanctification of a believer. As we contemplate the death of Christ and all He did for us, it serves to remind us of God's holy purpose and His desire that we might be examples of His righteousness even in our daily lives.
The Power of Prayer
One of the great privileges given to a Christian as a child of God is his access to the throne of God in heaven. Again and again in Scripture the Christian is reminded that he can come to God with his petitions and expect God to hear and answer. Christ reminded His disciples frequently of this. On the night before His crucifixion He told them, "If you remain in me and my words remain in you, ask whatever you wish, and it will be given you" (John 15:7). Later the same evening Christ said, "I tell you the truth, my Father will give you whatever you ask in my name" (John 16:23).
In offering prayer to God, it is important to ask in the name of Christ. As Jesus told His own disciples, "I will do whatever you ask in my name, so that the Son may bring glory to the Father. You may ask me for anything in my name, and I will do it" (John 14:13-14). Jesus also said, "In that day you will no longer ask me anything. I tell you the truth, my Father will give you whatever you ask in my name" (John 16:23).
Asking in the name of Christ implies that it is God's will. This is stated more clearly in 1 John 5:14-15, "This is the confidence we have in approaching God: that if we ask anything according to his will, he hears us. And if we know that he hears us—whatever we ask—we know that we have what we asked of him."
Prayer is not a means by which a believer receives something contrary to the will of God. It is rather the means by which God miraculously brings into a believer's life that which he requested in prayer according to His will.
Some companies that write checks today require two signatures, and the check is only good when both signatures are affixed. Likewise, in our prayer life we send our petitions to God and sign the check. We then send it to Jesus Christ. If He signs it, it does not make any difference how great or impossible it is—that prayer will be answered in keeping with what has been asked.
It is a fact of human experience that sometimes God does not seem to answer prayer, and this may indicate that our prayer has not been according to the will of God. It is also true that sometimes God will answer our prayer, but not immediately. For this reason we need to keep on praying. God in His own time and in His own way will fulfill our request even as He honors and glorifies Himself in our prayer life. This, of course, is all that an intelligent, God-fearing Christian would desire. Once we have presented our petitions to God, we can rest in God's answer even if no apparent answer is received. Now that our request has been made, the problem remaining is in the will of God, at least for the present.
The Power of Christ' s Intercession.
An important aspect of the prayer of believers is the fact that Christ is in heaven interceding for us. According to Hebrews 7:25 Christ "is able to save completely those who come to God through him, because he always lives to intercede for them." Because God is infinite, He is able to give His full attention to one believer without detracting from His attention to another. It is a marvelous truth of Scripture that God continuously gives His attention to us, and Christ is interceding on our behalf. When believers pray to God, they are joining a prayer meeting already in session, and the object of their prayers is to fulfill and coincide with what God desires for them.
Scriptures also make clear that sometimes believers do not receive answers to prayer because they do not ask or they ask from the wrong motives. As James expresses it, "When you ask, you do not receive, because you ask with wrong motives, that you may spend what you get on your pleasures" (James 4:3). James also expresses the problem of failing to pray, "You do not have, because you do not ask God" (James 4:2). The challenge in the prayer life, accordingly, is to ask and present our needs to God, but to ask with the right motives and with the right goals. If we ask according to the will of God in the name of Christ, our prayers will be answered. In addition to moment-by-moment fellowship with God, we need stated times for daily prayer.
Appropriating the spiritual power that God has provided is an important factor in a believer's life and service. In view of his own inadequacy, he needs the power of the Holy Spirit, the power of the Word of God, the power of the blood of Christ, the power of prayer, and the power of Christ's intercession. God has richly provided, and Christians should avail themselves by faith of what God has provided in His grace for a Christian's life.