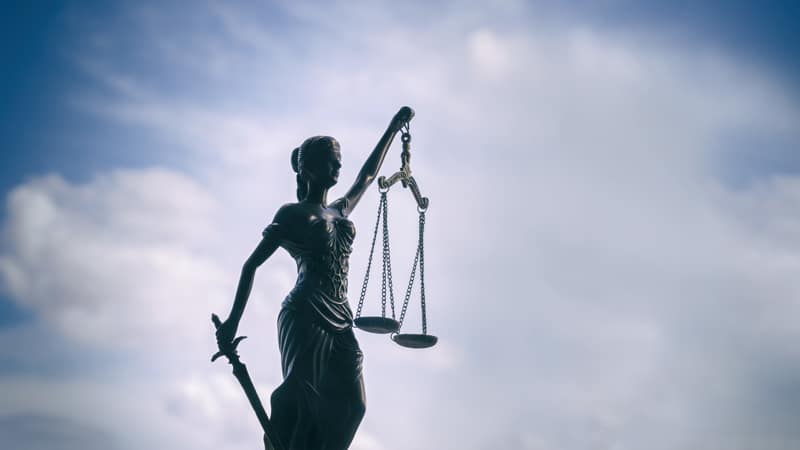 Definition of justice
The quality of being fair and reasonable. 
The administration of the law or authority in maintaining this.
Importance of justice
THE ECONOMY
Access to justice is important for the development of a country's economy. If more people can access their right to education, then more people will have better paid jobs. This benefits a person's family, but could also benefit a wider community if that person goes on to start a business and provide jobs for other people. This increases the employment and wealth of that community.
Another economic advantage to access to justice is that more foreign businesses will work with African businesses. This is because they know their rights will be respected and implemented.
POLITICS
There are also political advantages that come from access to justice. If people can't use their legal rights, they can't hold their government to account. This makes it easier for governments to disrespect the rights of citizens and may even allow corruption.
POVERTY AND SOCIAL MOBILITY
It is often poorer people that are denied access to justice the most. This is because they can't afford the cost of the legal process. If these people can't access justice, they have no way to make sure they are awarded their rights. This means it will be very difficult to better their positions. If people in poverty can't access their rights to education, employment and fair treatment they will find it harder to improve their lives and will remain in poverty.
The story of the Good Samaritan
Luke 10: 29 – 37
25 On one occasion an expert in the law stood up to test Jesus. "Teacher," he asked, "what must I do to inherit eternal life?"
26 "What is written in the Law?" he replied. "How do you read it?"
27 He answered, "'Love the Lord your God with all your heart and with all your soul and with all your strength and with all your mind'; and, 'Love your neighbor as yourself.
28 "You have answered correctly," Jesus replied. "Do this and you will live."
29 But he wanted to justify himself, so he asked Jesus, "And who is my neighbor?"
30 In reply Jesus said: "A man was going down from Jerusalem to Jericho, when he was attacked by robbers. They stripped him of his clothes, beat him and went away, leaving him half dead. 31 A priest happened to be going down the same road, and when he saw the man, he passed by on the other side. 32 So too, a Levite, when he came to the place and saw him, passed by on the other side. 33 But a Samaritan, as he traveled, came where the man was; and when he saw him, he took pity on him. 34 He went to him and bandaged his wounds, pouring on oil and wine. Then he put the man on his own donkey, brought him to an inn and took care of him. 35 The next day he took out two denarii and gave them to the innkeeper. 'Look after him,' he said, 'and when I return, I will reimburse you for any extra expense you may have.'
36 "Which of these three do you think was a neighbor to the man who fell into the hands of robbers?"
37 The expert in the law replied, "The one who had mercy on him."
Jesus told him, "Go and do likewise."
True justice based on love
(Ex. 21: 23 – 25; 22: 20 – 22 Isaiah 42:1 – 4; Matthew. 25: 31 – 46; Romans 13: 8 – 10; John 3:10 – 18)
"The cross was true justice!" we say. It was Jesus paying for our sin. We couldn't afford the payment, so Jesus paid it for us. Justice must be served. Right? The cross was the single greatest act of justice ever performed.
True justice
True justice does not condemn, true justice becomes condemned.
True justice does not demand payment, true justice pays.
True justice does not require blood, true justice bleeds.
The truly just love mercy and are compassionate. They take the sins of the world around them, heap them onto their own head, and wail out to God, "Father! Forgive them! They do not know what they are doing!" (Luke 23:34)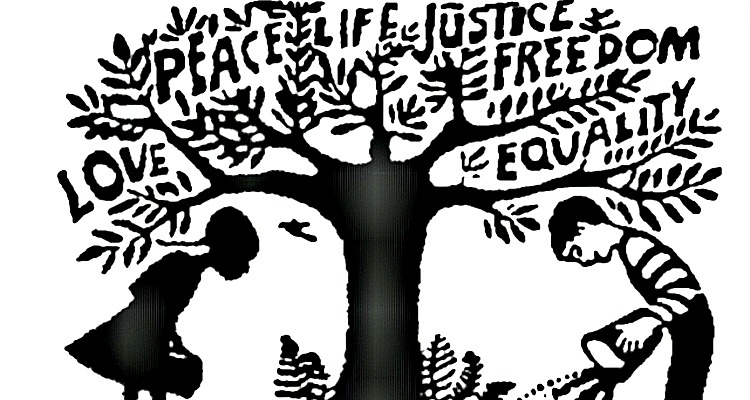 True justice understands it holds the power to bring forgiveness to the earth. To minister reconciliation among its inhabitants, and to break down the dividing wall of hostility.
The truly just one has no pride, no self-gain, no desire to see others enter the gates of hell. But instead, it takes the consequences of the prideful, it reaps the agony of empty self-ambition, and it storms the gates of hell fearlessly to set the captives free. True justice is true love. It bears all things, believes all things, hopes all things, endures all things.
Jesus got the opposite of what He deserved. The cross was the single-most unjust act of all-time in order to bring forth true justice for all mankind.
Injustice brought justice. Dying birthed life. Deep darkness broke through to bursting light.
"This is what the Lord Almighty said, 'Administer true justice; show mercy and compassion to one another.'" (Zechariah 7:9)
Challenges encountered in searching for justice
Operational problems relate to the internal efficiency of the justice system, such as:
Lack of cooperation between different bodies within the justice system;
Corruption
lack of legal aid services; lack of pre-trial counselling; and the expense of bringing a case to court.
Structural obstacles are not only related to the workings of the justice system but are also linked to the organisation of society. They include:
The elitism of the justice system, with courts located in urban areas and legal process steeped in specialist language;
the vulnerability of the poor, who fear that much-needed social programmes will be cut if they 'dare' to claim their rights;
and the lack of awareness among the poor of their rights.
Although these structural obstacles are not necessarily inherent to the justice system, they represent a problem for the equitable administration of justice. Therefore, justice sector reforms must address the above problems.
How overcome the challenges
Decentralising the courts to make them more accessible.
Making court buildings more welcoming to ordinary people, like, for example, the new Prosecutor District Office in a Buenos Aires suburb.
Making legal language more accessible to the public.
Shaping the administration of justice to fit the client, rather than the other way round, like, for example, the informal system of justices of the peace in rural Peru.
Involving all actors in reforms of the justice sector, including the users and NGOs and public interest lawyers representing them.
Allowing class actions and granting NGOs the right to represent individuals and unorganised collectives in the legal process, in order to give the poor more confidence in claiming their rights.
Training judges to handle collective claims.
In areas where lawyers are scarce, training lay lawyers/paralegals to help the poor bring cases to court.
Supporting NGOs and other civil associations, such as bar associations, in working to provide legal services for the poor.