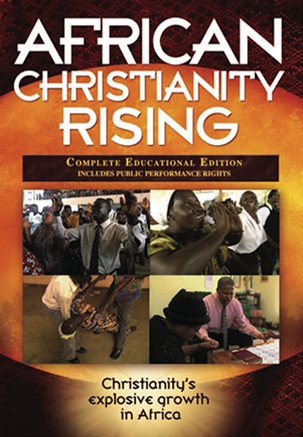 Traditional, Christian or Islam, still has a vital contribution to make to the progress of African societies. Religion can provide a frame of reference by which the existing value systems of a society may be examined critically. 
These values include the sanctity of human life, human equality and human dignity (Tsele 2001:213). Within the Christian understanding, this is the prophetic function of religion. Besides providing a yardstick by which the value system of society can be measured, religion is indispensable for conveying moral values in a society.
Religion plays an indispensable role in fostering values such as honesty, integrity, openness, forthrightness and tolerance (Kalu 2010d:36; Tsele 2001:210-211).
Such values are crucial for the development of good economic and democratic political systems. African economic and democratic political systems are still grossly underdeveloped.
The indirect influence of religious culture on economic and political culture through the transference of religious values to these spheres (Agi 2008:129-130) could therefore benefit economic and political institutions in Africa. In African Traditional Religion, the fostering of values in society is achieved through the immersion of the individual in the activities of society through participation in the community.
This act of immersion in society through participation in community is the very core of indigenous spirituality and morality. In this light, spirituality and morality are inseparable (Magesa 2010:71). Both the immersion and moral formation of the individual are carried out by parents and members of the community through religious rituals and teachings.
The link between spirituality and morality, and the processes of immersion and moral formation in African Traditional Religion resonate with African Christianity (Kalu 2010c:84). Christianity pays attention to moral formation through Bible study, catechism and through other means of disseminating scripture within the family unit and the church community. Religious teachings that are aimed at moral formation also contribute substantially to developing optimism amidst the deplorable socio-political and economic conditions in African societies.
Religion creates hope and optimism in spite of failed governments and economic institutions in Africa. African Christianity, through African Pentecostalism, offers a typical example of the enormous hope that extends from religion to the society. Hope and optimism are mediated through emphasis on the power of the Word of God in spiritual formation and in resisting evil forces (Kalu 2010f:77). 
Among African societies, religion is useful in mobilising resources that would not otherwise have been mobilised to address community problems. It assists in raising consciousness about community problems among people who would not otherwise be aware of those problems.
It creates linkages between social groups that would not normally exist. Religious communities such as churches assist in empowering social groups that usually have little influence. According to Adogame (2013:108), these benefits of religious communities as providers of social capital are playing out within African Christian communities in the triangular context of Africa, Europe and North America.
Religious communities are creating an effective interface between religion and socioeconomic and political development. Christ Embassy and Redeemed Christian Church of God in Nigeria are prominent examples. Olutayo Adesina (2013:40) argues that, like many other churches, these churches have become platforms for business interests which include the banking, publishing, broadcasting, entertainment and hospitality industries. 
In Africa, religious communities are serving as a unifying factor and as a vehicle for social, economic and political development on the African continent (Tsele 2001:215), which has suffered acute fragmentation as a result of colonialisation, economic globalisation.
All religious traditions cherish moral values such as virtue, justice, the sanctity of human life, equality and human dignity. There is also the belief in the Supreme Being to whom all beings are accountable. For example, in African traditional societies restraints on leaders were religious. The symbols of justice were respected and belief in restoring justice was very strong (Agi 2008:131).
This promoted the well-being of African societies. Religion still has the potential to influence socio-political and economic processes in Africa. Such positive influence could ameliorate poverty and corruption, thereby assisting with the socio-political and economic transformation of the continent. For religion to play its much-needed role in transforming a continent whose sole and major export is religion, Africans must deliberately return to the values of their much cherished religiosity. This is crucial, as religious values are an important resource for religious communities in their quest for the socio-political and economic development of Africa.
The importance of religion includes the fact that religion is the root from which the different branches of life sprout and grow and by which they are continually nurtured. Religion concerns the deepest root of human existence and integrates human life into a coherent whole (Schuurman 2011:273 -274). Religion is therefore about sustaining life in its fullness through community.