DISCUS THROWING AREA.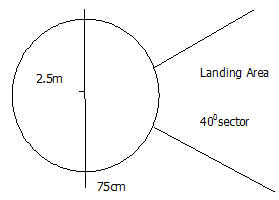 Tennis
It is a game where you have to learn how to control the ball without it falling off the rocket.
Diagram of rocket.

Ready position
Bend forward
Hold your rocket vertically.
Put your logs a part.
Bend the knees
And lift the feet a little.
How to practice control.
Step 1.
Bounce the ball on the rocket and make sure that you are bouncing, don't move the wrist.
Step11
Bounce the ball and leave it to full using forehand grip and bounce it again using handgrip, leave it and bounce it again using forehand.
Don't slant the rocket if you want it to stay in one place.
Go back to the ready position every time you leave the ball to fall.
Step 111
Do step 11 for some time and hit it slanting the rocket to your opponent.
THE NET BALL COURT.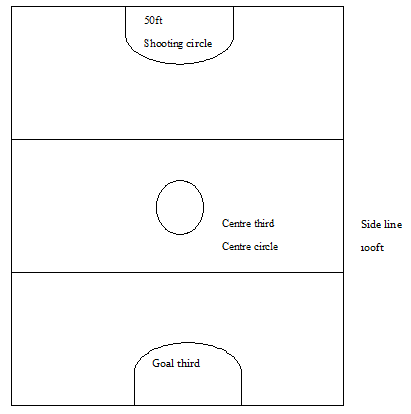 POSSES IN NETBALL / THROWS.
Chest pass.
Over head pass
Bounce pass
Shoulder pass
Areas of play.
Anults in netball
When you double touch the ball
Holding the ball from more than 3 sec
Walking with the ball
Going offside
Body contact
Kicking the ball
Snatching the ball from the opponents
Shoe pass
Obstruction
Throwing the ball over a third.
Rolling the ball
Rolling onto the ball.
WATCH THIS VIDEO ON GAME
ASSIGNMENT : DISCUS assignment

MARKS : 10

DURATION : 1 week, 3 days