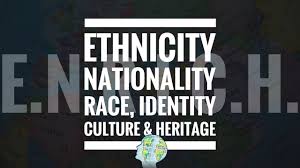 World religions 
Religion is a belief spiritual being.
Examples of world religion.
Christianity
Islam
Judaism
Buddhism
Hinduism
Bahai faith
Signs of religion.
A religious sign is a gesture or an action which when used conveys a particular massage.
Examples of religion signs
Ablution
Baptism
Circumcision
Waving a hand
Hand shaking kneeling.
Symbols of religions
A symbol is a physical objects that presents something e.g.
A cross in Christianity
Wine and bread in Christianity
Quran in Islam.
Bible in Christianity.
Sacred cow among the Hindu.
Importance of religious symbols
Helps believers to understand their religion deeply.
Enable individuals to share common beliefs that are express by symbols.
Common religious beliefs
Believe in existence of God or gods (theism)
Believe that there is no God (Atheism)
Believe in the existence of a creator (Deism)
Believe in all natural object have life (Animalism)
Believe that man can only know about material things but not the nature of God (agnosticism)
Ways of respecting and related to people of other religions.
By being polite.
By not disregarding their founders (calling the evil)
By listening to them
By not abusing them
By not quarrying with them.
Give two signs of a Christian family?
Give two symbols of Christian faith?
Why should we respect people from their religions?
How one show Christians values in his/her behavior?
Theme: Serving others in the Spirit (Matthew 25:31-40)
To serve is to perform duties for other person.
Service the action of helping or doing work for others.
Servant is the person who helps to do work for others.
Examples of servants
God's servant e.g. bishops, pastors, prophets.
Civil servant e.g. teachers, doctors.
Domestic servants e.g. porters.
PEOPLE WHO ACCEPT GOD'S CALL SERVICE
Mother Theresa
Founded the order of sisters and brothers.
Served the sick.
William Wilberforce
Struggled to stop slave trade
Lucille Teasdale.
Built St. Mary's Hospital Lacor in Gulu.
She treated sick people
PEOPLE WHO NEED SERVICE
Poor
Old
Disabled
Young
Sick
The orphans
The refugees
Organisations which serve others
These organizations help the needy people.
They are called voluntary organisations.
Examples
Uganda women's effort to serve orphans (UWESO)
Care for orphans by proving shelter.
Providing education facilities.
The Aids Support Organisation (TASO) cares for patients by
Counseling
Providing treatment
Providing food.
International Committee of the Red Cross (ICRC)
Cares for the wounded in wars and other disaster victims by:-
Providing food.
Providing medicine
Providing shelter
World Vision International
Providing safe water.
Building clinics
Building schools
Support orphans and peasants by:-
Adventist development relief agency (ADRA)
Cares for people hit by disaster by:
Building schools.
Building medical centers.
Providing safe water
Carry American Relief Everywhere (CARE)
Cares for people hit by disaster by: –
Providing shelter
Providing foods
Providing medical care.
Plan International
Cares for children by:-
Providing homes
Providing school fees
Sanyu Babies home  60
Cares for orphans and abandoned babies
Other relief or voluntary organisations
Save the children fund (SCF)
Christian children fund (CCF)
Biblical teaching on serving others (Luke 13:32-34, Matthew 25:31-40)
It teaches that those who serve others will be rewarded by God
It teaches that serving others is serving God.
It teaches that we should aim at serving other instead of serving our selves.
Through serving other we shall be able to inherit the kingdom of heaven.