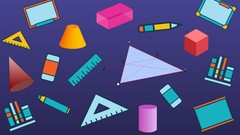 Triangle
A triangle is a three sided polygon.
Types of triangles
Right angled triangles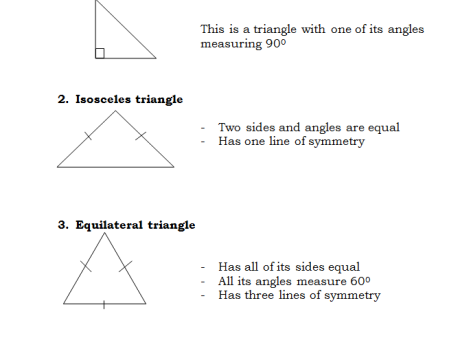 Pentagon
It is a five sided figure

SOLID SHAPES.
A solid shape has faces, edges and vertices.
Example
Sphere, cone, cuboid, cube, pyramid, prism, cylinder, etc.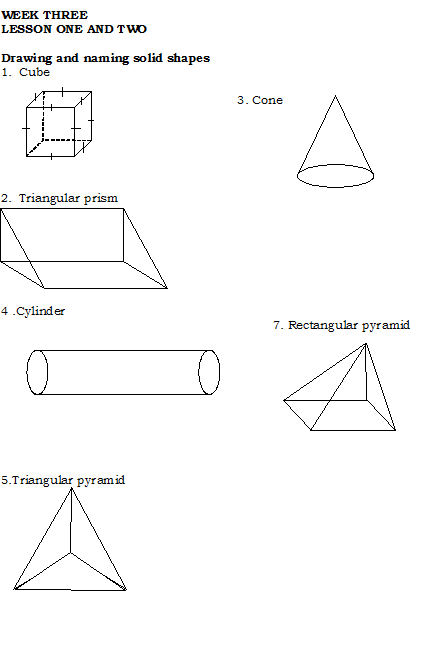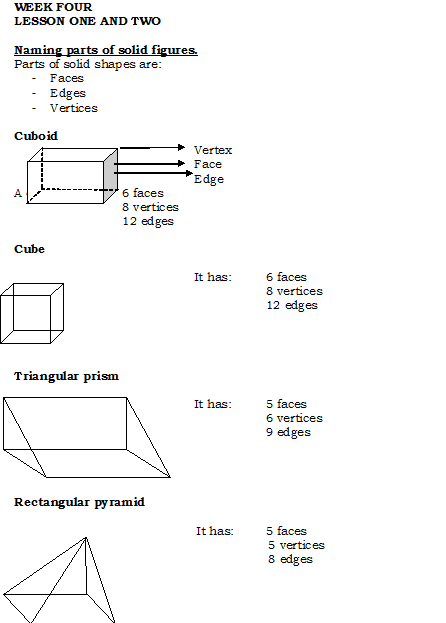 Constructing an angle of 90◦
Steps;
–Draw a line of any length
-mark the centre on the line
-open the compass to any length
-stand at the centre and mark equidistant points on either sides
-stand on each point and mark crossing arcs
-draw a line to pass through the crossing arcs and the centre.
 Finding the missing angles on a right angle.