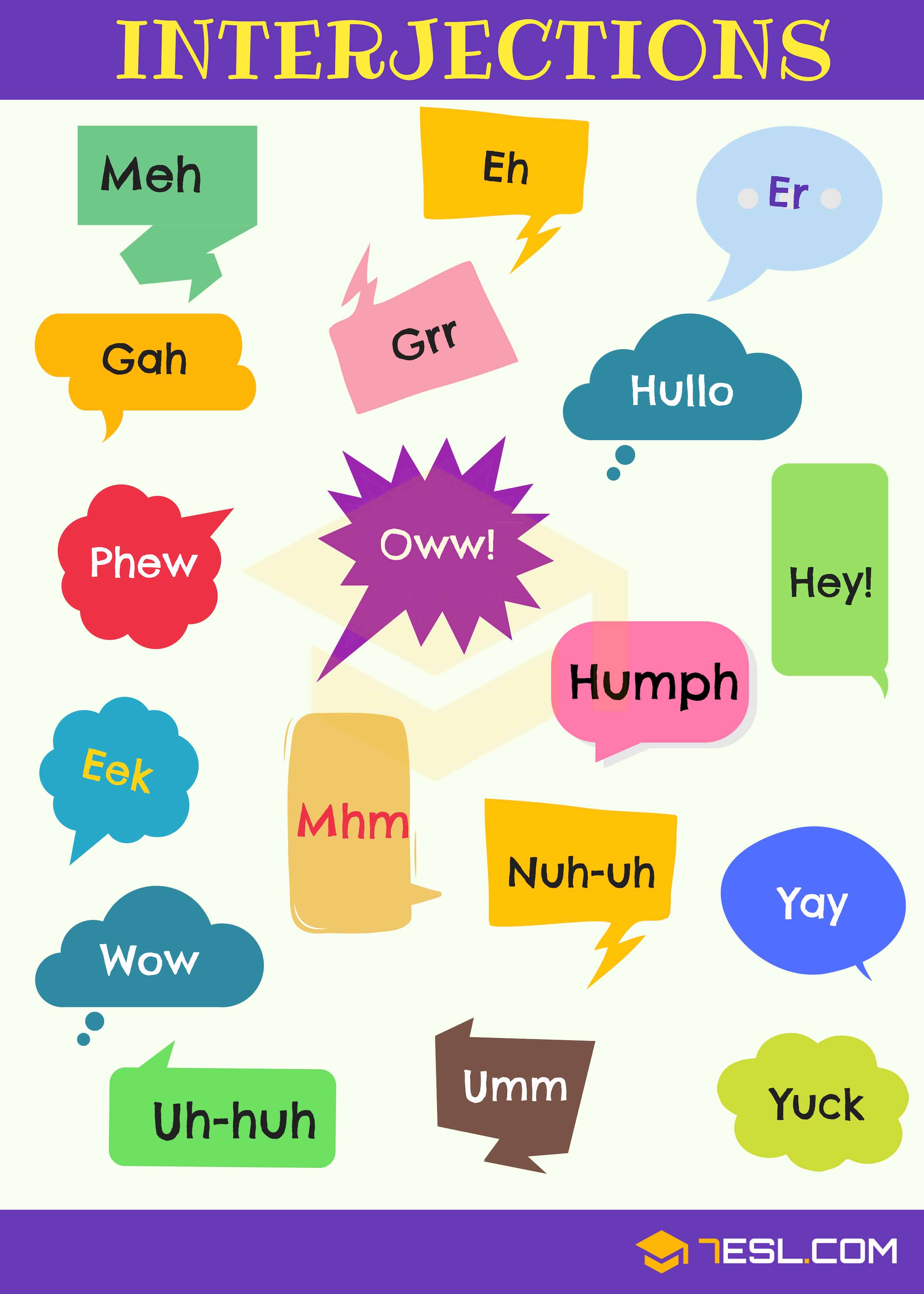 These are words or phrases that express strong emotions or feelings such as:
-excitement, anxiety, sorrow, surprise, etc.
Interjections are written with exclamation marks eg. Alas, hurray, gosh, wow, oh, ah, eh, hey, good gracious, my goodness, good heaven, my dear, etc.
Examples
Hurray! We have won the match.
"Stop it! " ordered the teacher.
Alas! I have failed to make it again.
What an interesting book this is!
Exercise
Use each of the following interjections to complete the statements correctly.
(alas, hurray, gosh, oh, hallelujah)
…………….my God! What a terrible accident!
…………….., Christ is risen!
……………., we are the winners!
…………….! The injection is painful.
……………! The child is dead.
Rewrite these sentences as instructed in brackets.
You are a handsome boy. (Begin: What………………..!)
I was foolish to say that. (Begin How……………….!
That is a very big snake. (Begin: What…!)
It's a wonderful explanation. (Begin: What ………………!)
You are very ignorant. (Begin: How………………!)
She is a beautiful girl. (Begin: What………..!
She has a nice bag. (Begin: What…!)
It's a good thing to live together in harmony. (Begin: How …!)
It is a very interesting story.(Begin: What………….!)
That bag was very heavy. (Begin: What………….!)
THIS VIDEO SHOWS THE USE OF INTERJECTIONS