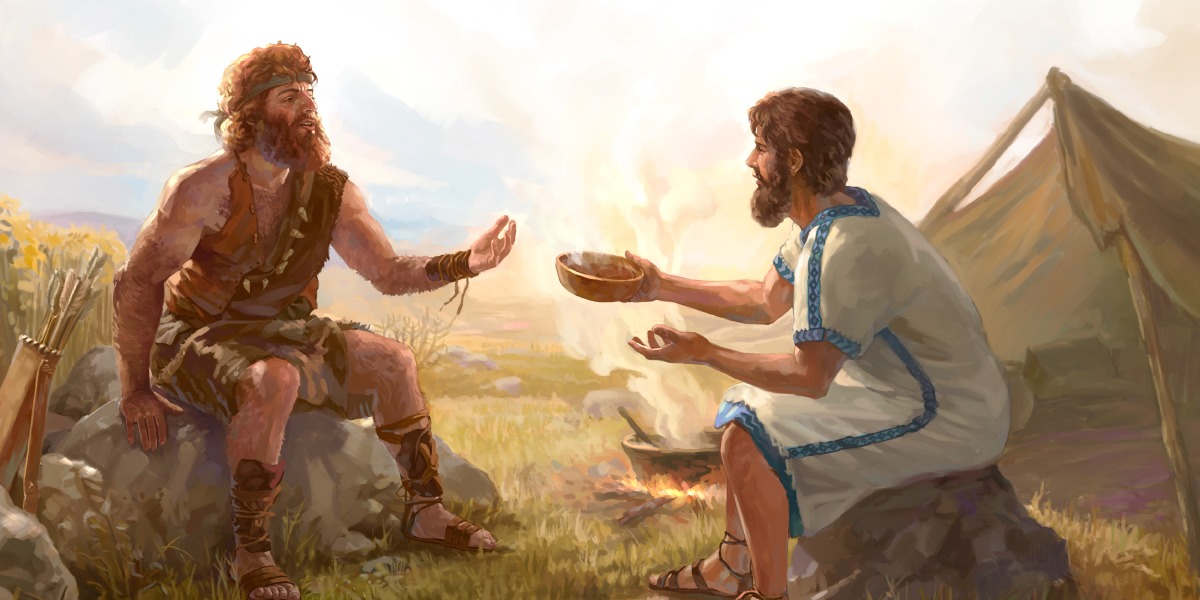 JACOB AND ESAU
1. The father of Esau and Jacob was Isaac.
2. The Mother of Jacob and Esau was Rebecca
3. The above means that the wife of Isaac was Rebecca.
4. The grandfather of Jacob and Esau was Abraham and Sarah was their grandmother.
5. Read genesis 27:1-44) about Isaac blesses Jacob and answer the following question;
– Of Jacob and Esau who was the elder brother of another? Esau.
Qn.  Who of the two twin brothers was finally blessed by his father
-Isaac
– Jacob
6. Why did Esau sell his birthright to Jacob?
He was so hungry
What lesson do we learn from the Act of Esau selling his birthright to Jacob? –
We learn to be patient
WATCH THE VIDEO BELOW TO LEARN ABOUT ESAU  AND JACOB THE SONS OF ISAAC AND REBECCA AND GRANDSONS OF ABRAHAM
MOSES AND THE EXODUS (EXODUS 3:1-14)
1. What do you understand by the term Exodus?
The movement of the Israelites from Egypt to the Promised Land
2. What was the work of Moses before he was called to serve God?
– Moses was a shepherd.
3. Why was Moses called by God? To rescue the Israelites from Egypt.
4. Why was Moses chosen by God to go and rescue the Israelites from Egypt.
a) To fulfill God plan
b) He was brave and courageous.
c) He was faithful and obedient to God.
d) Moses knew the king's palace.
5. Before going to Egypt, Moses was given power by God to perform miracles before the pharaoh incase he refused to release the Israelites.
6. To Egypt Moses was escorted by his brother Aaron
7. Moses asked God that, they will ask for the one who had sent him to rescue the Israelites
– God told him to answer them that 'I am who I am" has sent you.
8. Who said the words? "I am who I am"
– God.
WATCH THE VIDEO BELOW AND LEARN ABOUT HOW GOD THROUGH MOSES RESCUED THE PEOPLE OF ISRAELITES