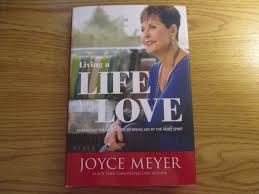 Marriage (Genesis 2:18, Matt 19:4)
Marriage is the legal union of a man and a woman as husband and wife.
Why marriage is a social institution:
Unites different families, clans, tribes and other races.
Types of marriage
Religions marriage
The marriage is conducted either in church or mosque.
The marriage is performed by a religious leader.
It is called Holy Matrimony in Christianity
In bad and good times, poverty and riches, sickness and health only death that will separate us
 What the couple does in church
Exchanging promises (VOWS)
Signing marriage certificate
Exchanging rings.
Customary marriage
Marriage is performed according to the traditional customs.
It involves payment of the bride price.
Bride price
Money and property in some societies that husband must pay to his wife's family
IMPORTANCE OF BRIDE PRICE
Short that marriage has been recognize.
Civil Marriage
The marriage performed by the government official.
In Uganda its performed by chief administration officers (CAO)
PURPOSE OF MARRIAGE (MATTHEW 19:4, GEN 1:27-28, GEN 2:18-25)
For company
To produce children
For sexual pleasure
For respect.
BIBLICAL LAWS ON MARRIAGE (1COR 7:1-16)
Every man should have one wife and every woman and husband.
A man should fulfill his duty as a husband and a woman should fulfill her duties as a wife.
A husband is a master to his wife's body and a wife too is a master of her husband's body.
In Holy Matrimony, divorce is not allowed to marry when fails to control his or her sexual desires.
Bible laws on love (Matt. 19:3-6)
Love is the basis of unity between husband and wife.
Husband has to love his wife and the wife has to love her husband.
Biblical teaching on laws (Ex 20:14)
Do not committee adultery
Committing adultery is a sin.
Biblical laws on /teaching on divorce
Qualities of a good marriage partner
Should have a good family background.
Should be faithful.
Should have true love.
Should have good health.
Should be obedient
Should be hard working.
Should be trustworthy.
Should be educated.
Should be good looking.
Common marriage problems
Quarrels
Fights
Lack o respect for one another
Lack of trust
Neglect of children.
Love (Mark 12:31, Icor 13:4-7)
True love has the following meaning according to Paul.
Love is patient
Love is faithful
Love is enduring / persistence.
Love is hopeful.
Love is kind.
Love is everlasting.
What love is not?
Love is jealous.
Love is not ill mannered.
Love is not unforgiving.
Love is not proud.
Love is not selfish.