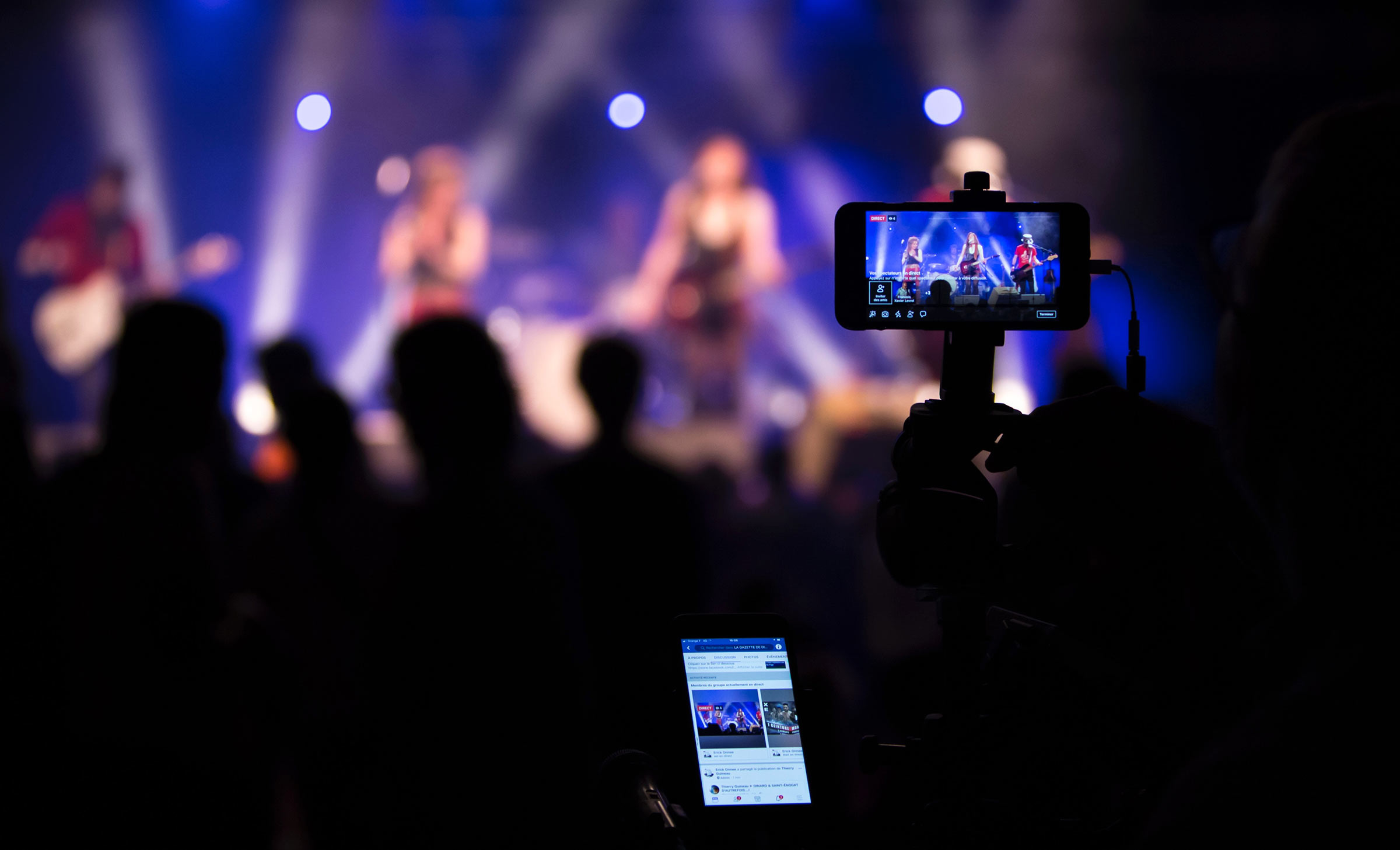 Now we're finally getting to deciding what you'll live stream to your audience – knowing your technology and platform can rule out some options for you, hence why we're only just getting to it.
The key with any type of stream is knowing what the point to it is. There's nothing wrong with a spur-of-the-moment broadcast on Twitter, but it pays to know why you're doing it in the first place to avoid wasting your audience's time.
Share live events for extra exposure
Live streaming events is a great way to demonstrate to your audience what you offer and get some free advertising for the next event you put on. Not only that, but it almost repurposes the content of the event for you, as it's being distributed to a much wider viewership.
The only disadvantage to these kinds of streams is a slight barrier to audience participation. You're showing off the event in real time, rather than engaging your audience on a personal level.
Live events can thrive on any platform, but the nature of Facebook (extra exposure, a focus on recent events, and a slight lack of audience interaction) suits this perfectly. Take Dreamforce, for example – a massive event which was distributed further through live streaming and repurposing.
Host live interviews to provide value
Broadcasting an interview holds much of the same appeal as that of a live event – this is an experience which your viewers otherwise wouldn't be able to get. Again, you sacrifice some audience engagement (unless you field questions from your viewers), but it's a small price to pay.
Again, Facebook lends itself well to live interviews, but Twitter and Youtube are also viable options.
Show how your product is made for a unique stream
Streaming the development of a product, be it physical or otherwise, demonstrates both your expertise on the topic and provides an enticing look into your business.
You're providing your audience with unique content because no-one else can show how you make what you do (at least, not completely).
Agile game development, for instance, lends itself to live streaming by bringing the audience in and letting let become a part of the process.
Go behind-the-scenes to pique curiosity
Much like with showing how a product is developed, you could take them on a behind-the-scenes tour of your office, studio, or any other physical location. You could even take them to a local coffee shop for a casual Q&A.
This type of streaming tends to benefit from being able to move around and show off what the audience wouldn't otherwise see, hence why you're better off using a mobile device in this case.
Train your audience to smooth their conversion
If you know that many of your customers or users are struggling with a topic or feature, you could broadcast a training session to help them through it. This is usually valuable content that's worth repurposing, and will generally benefit from access to things like screen sharing, so broadcasting from a computer is a good idea.
For example, if our own users were struggling with, say, workflow automation, we could live stream to demonstrate that feature. If we recorded this video we could even turn it into a video similar to the edited piece we produced below.
Host Q&As to increase engagement
Q&As are fantastic chances for audience engagement and interaction – you're directly answering questions and forming a positive relationship with your viewers. Because of this, you'll want to use a platform that allows for easy interaction, so Twitter is probably best.