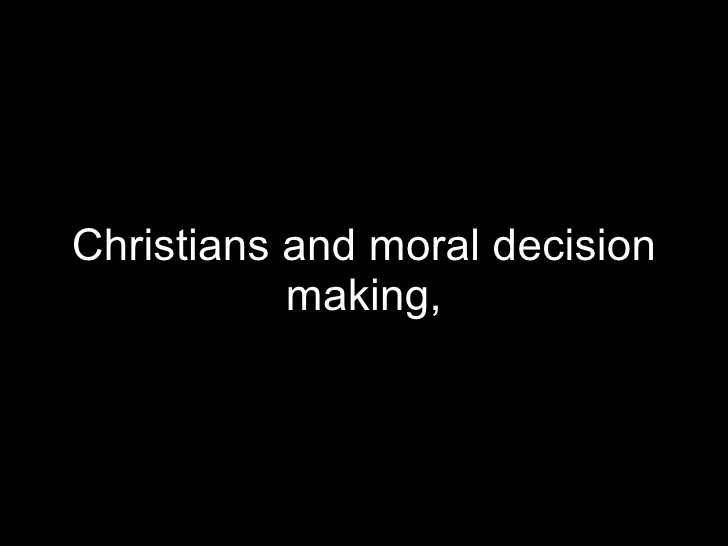 MAKING DECISION AS CHRISTIANS (Gen. 3:1-17)
Decision making is identifying and selecting a certain action in order to deal with a certain problem.
Decision can be bad or good.
Good decisions help us to become good Christians.
Good decision making leads to success in life.
Bad decision making leads to failure.
(1Kings 3:3-13, Luke 1:26-29)
QUESTION
Mention good and bad decisions you can make in the following areas.
 AT HOME
a) Good decisions at home
Obeying parents.
Doing housework.
Helping other people who are in need
b) Bad decision at home
smoking
alcoholism
stealing
abusing other people
AT SCHOOL
c) Good decision at school
respecting teachers and follow pupils
completing assignments/ work given
revising
participating in communal work
d) Bad decisions at school
dodging assignments and lessons
disrespecting teachers
fighting
escaping from school
stealing
Activity
i) Define the term decision making.
…………………………………………………….
ii) Give two importances of making right decisions
a)……………………………….
b)……………………………….
AT CHURCH
e) Good decisions at church
reading the Bible
praying to God
helping the needy
joining the church choir
f) Bad decision at church
Not going to church on Sundays
Not respecting the ten commandments
 IN COMMUNITY
g) Good decision in the entire community
Helping the needy.
Helping those who have got accidents
Doing communal work
h) Bad decision in the entire community
Stealing
Murder
Using abusive language, etc.
Impatience
Selfishness
Activity
i)Give any two examples of good decisions at
a)school
i)…………………………………….
ii)……………………………………
b)church
i)…………………………………….
ii)……………………………………
c)entire community
i)……………………………………
ii)……………………………………
IMPORTANCE OF MAKING RIGHT DECISION (s) (Gen. 22:1-19, Luke 22:54)
i) It leads to success.
ii) It leads to peace and harmony.
iii) It helps to create more friends.
iv) It makes God happy.
v) It helps us to be obedient.
RESULTS / OUTCOMES OF MAKING BAD DECISIONS
i) It makes God Unhappy.
ii) It annoys other people or creates hatred among people.
iii) It bring conflicts among people
iv) It puts us into shame
v) It slows down development in a community.
vi) It makes us suffer.
 EXAMPLES OF GOOD DECISION MAKERS IN THE BIBLE (Prov. 27:12)
i)  The Mother of Jesus
She accepted to give birth to the Saviour of the world.
ii) Daniel
He decided never to worship any person a part from God.
iii)  John the Baptist
He accepted to baptize Jesus Christ
iv) Moses
He accepted to rescue the Israelites from slavery in Egypt. He led them out of Egypt.
He accepted to receive the Ten Commandments from God.
v) Joshua
He accepted to lead the Israelites into the Promised Land
vi) Abraham
He accepted to sacrifice his only son
 vii) Noah
He accepted to build an Ark.
 viii) Jesus
He showed love to people through the miracles he performed.
He accepted to be sacrificed for our sins
Activity:
Mention any three outcomes of making bad decisions
i)………………………………………….
ii)…………………………………………
iii)…………………………………………
Give two examples of people in the bible who made good decisions
i)…………………………………………
ii)…………………………………………
Bad decision makers in the bible (Luke 1:26-39) " Read the bible for the children".
He accepted to betray Jesus
He stole money from apostle's bag.
He hanged himself.
He ordered for the killing of baby boys who were 2 years and below in order to kill baby Jesus.
He denied Jesus Christ.
He sentenced Jesus to death
The disobeyed God by eating the forbidden fruit
He killed his brother Abel due to jealousy.
He disobeyed God by refusing to go and preach to the people of Nineveh instead he went to Spain.
He ordered his officers to throw Daniel into the den of lions.
HOW TO MAKE GOOD DECISIONS (Gen. 22:1-19 & Luke 22:54-62)
Never be quick to make decisions.
Avoid making decisions when you are angry.
Do not be biased in the decision you make
Consider the effect/ outcome of the decision you make.
Request God to help you in making a good decision.
Never take decision in fear.
Allow other people to advise you but not to decide for you.
MAKING UNSELFISH DECISIONS AND KEEPING THEM WITH GOD'S HELP.
a) What causes selfishness?
– Greed
– Ignorance
– Poor vision ahead
NB: A greedy person makes decisions that only favor oneself.
b) Examples of unselfish decisions in societies
– Getting married in church
– Accepting Jesus as your personal savior
– Saying no to drugs
– Doing voluntary work in the community
– Having time to play.
– Having time to pray oneself and others.
c) Examples of selfish decisions
– Telling lies
– Stealing other people's things.
– Men marrying more the one wife.
– Fighting for earthly materials.
– Depending on drugs.
– Being addicted to work and not having time to rest
– Using public funds to satisfy oneself (Corruption).
d) Examples of people in the Bible that made selfish decisions
i) King David (2nd Samuel 11:1-26)
ii) King Solomon
iii) Prophet Jonah
iv) King Herod
v) King Ahab (1st kings 21 :1-28)
vi) Ananias and Saphira (Acts 5: 1-11)
e) Mention how Jesus' decisions were unselfish
i) He accepted to die on the cross for our sins.
ii) He ate with the rejects in public.
iii) He refused the temptations of the devil.
iv) He defended the sinners.
v) He prayed for the people.
vi) He feed the hungry.
f)Ways of keeping good decisions with the help of God
– By the help of the Holy Spirit we can make good decisions.
-Always pray for God's guidance before we can make unselfish decisions.
NB: When we make good decisions, they are blessed by God. However don't be discouraged if your right decisions are resisted by the people around you.