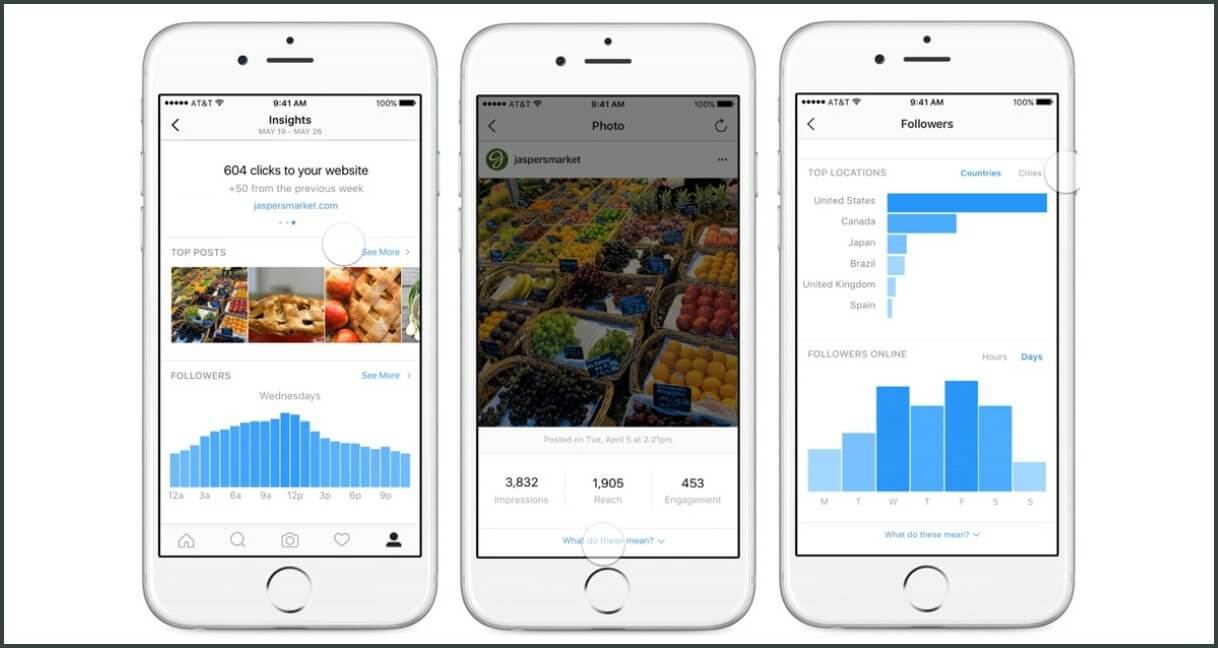 In the early days, businesses had very limited insights into how their Instagram posts performed. But with the introduction of Instagram Insights and  Instagram management tools, you now have a lot of helpful information at your disposal.
If you switch from a personal account to an Instagram business profile, you'll be able to see an overview of your posts' performance and demographic information about your audience.
Impressions: The total number of times your posts have been seen.
Reach: The number of unique accounts that have seen your posts
Profile views: The number of times your profile was viewed.
Engagement: The number of likes and comments on your posts.
Saved: The number of unique accounts that saved your posts.
Instagram Insights gives you a "top posts" section where you can see your best performing posts sorted by these specific metrics.
For even more data, you can use your tool's Instagram analytics dashboard. With this report, you can see your post performance and follower growth for multiple profiles in a single dashboard. Plus, the reports are presentation-ready in case you need to show them to clients or other team members.
In addition to looking at your individual posts, we also included hashtag reporting. Since hashtags are such an important part of your Instagram marketing strategy, you need to track which ones perform the best.
Want to know how your Instagram Stories are performing? Use our advanced analytics from Simply Measured to get insights into how people engage with your Stories. See metrics like:
Taps forward
Taps back
Story replies
Exits
Between Instagram Insights and your tool's suite of analytics, you have plenty of data to use for planning out new content and spotting Instagram trends in your past posts.