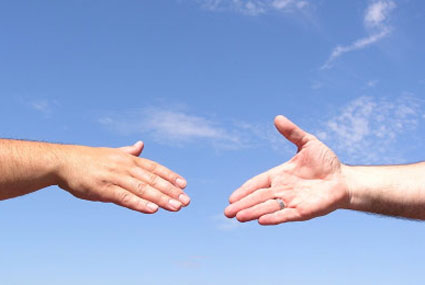 PEACE
i) Peace is the absence of wars, disturbance or suffering in a given area or country.
ii) Peace means being in perfect joy and happiness with one another.
IMPORTANCE OF PEACE
i) Peace brings friendship amongst us.
ii) Peace promotes development among the people.
iii) Peace attracts traders to come in an area.
iv) peace promotes unity among the people.
HOW TO CREATE PEACE AT HOME AND SCHOOL
By praying to God
By following God's commandments.
By obeying national laws.
By listening to each other
By respecting each other
By being helpful to each other
By being faithful to each other
By obeying elders
By forgiving those who do wrong to us
TRADITIONAL WAYS OF RESTORING PEACE
Paying fines.
Asking for forgiveness.
Hand shaking and hugging
Sharing a meal or drinks.
RELIGIOUS WAYS OF RESTORING PEACE
i) Praying for the offender.
ii) Asking for forgiveness /repenting.
iii) Through guidance and counseling.
iv) By organizing peace talks among the conflicting parties.
v) Through sharing Jesus' body and blood.
BIBLICAL WAYS OF RESTORING PEACE
i) Through sending greetings (1Samuel 25; 1-36)
ii) Through asking for forgiveness (Genesis 45:1-28, Luke 14:11-32)
iii By loving one another (John 13: 31- 35)
CAUSES OF MISUNDERSTANDINGS TODAY
i) Cheating of exams
ii) Stealing other people's things
iii) Telling lies
iv) Lack respect for other people
EFFECTS OF MISUNDERSTANDING
-Wars               -hatred                            -shame
-Enemity         -disunity                         – suffering/imprisonment
-Death             -destruction of property
PEACEFUL MEANS OF SOLVING PROBLEMS/MISUNDERSTANDING S
Talking to a person who has wronged you
Listening to each other
Asking for forgiveness
Respecting each other
PROBLEMS THAT DISRUPT PEACE
-Unforgiveness                        -Injustice               -poverty
-Hatred                                    -Tribalism              -drug addiction
-Greed                                     -Malice
-Wars                                       -Famine
EFFECTS OF WARS
Death of people
Hatred
Suffering
Destruction of property 
HOW WAS THE PEACE OF ISRAELITES DISTURBED IN EGYPT?
-They were forced to do hard work without payment.
-They were killed without cause.
-The newly born males were killed.
– They were mistreated and tortured.
GOD'S PROMISE FOR PEACE
-God promised peace through the messiah
-God's son would be called Emmanuel and Prince of Peace
-God's promise for peace was achieved through Jesus' birth, suffering and death.
WAYS OF MAKING PEACE IN THE BIBLE (Lev. 26:3-13)
Obeying God's commandments.
Being helpful to others
Loving one another
Not taking revenge
Forgiving your enemies
Sharing what you have with other people
Being tolerant to one another.
SUGGESTIONS JESUS MADE TOWARDS PEACE MAKING
-Do not revenge on someone who wrongs you. (Matthew 18:21-35)
-Lend things to other people
-Love your enemies and pray for them. 
RECONCILIATION (Romans 5:1)
-It is making friendship after a disagreement with someone.
-It means restoring friendship after disagreeing with someone.
IMPORTANCE OF RECONCILIATION
i) It brings back peace and harmony.
ii) It restores friendship.
iii) It prevents revenge.
iv) It restores working relationship.
TRADITIONAL WAYS OF RECONCILIATION
i) By offering sacrifices.
ii) Through the use of arbitrators.
iii) By paying fines.
iv) By sharing eats and drinks.
CHRISTIAN WAYS OF PROMOTING RECONCILIATION
i) By involving other people to settle the cases.
ii) By asking for forgiveness.
iii) By fasting.
iv) By paying fines.
HOW JESUS RECONCILED MANKIND WITH GOD
He died on the cross for our sins.
 How is good communication important in peace keeping? (Gen. 45:1-25)
Enables one to ask for forgiveness
THINGS THAT GOD PROMISED US IF WE LIVE ACCORDING TO HIS COMMANDMENTS
-To make us live safely in our land.
-To give us peace in our land
-Make us prosperous.