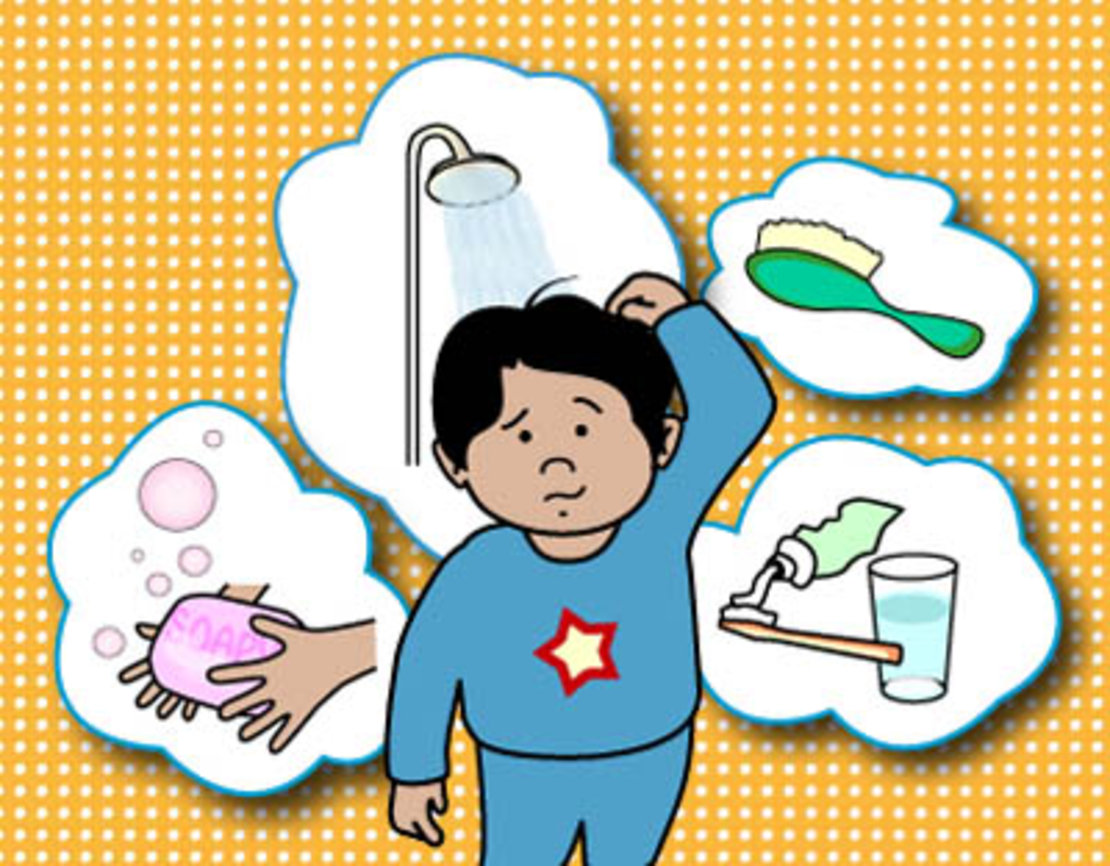 PERSONAL HYGIENE
 Personal hygiene is the way we keep our bodies clean.
It is the general cleanliness of the body.
Importance of personal hygiene.
It controls the spread of germs.
It prevents bad body smell.
It prevents skin diseases
It prevents teeth diseases
It prevents lice, mites and ticks.
WATCH THE CLIP BELOW TO LEARN MORE ABOUT PERSONAL HYGIENE
Ways of keeping good personal hygiene.
Bathing every day
Cutting finger and toe nails short
Brushing teeth every day
Washing hands after visiting the toilet or latrines.
Washing hands after a physical task like digging, picking rubbish, etc.
Washing hands before eating food.
Washing clothes regularly
Washing beddings regularly
Combing hair daily.
Ironing clothes and beddings.
Items used to keep the body clean
Soap
Clean water
Sponge
Tooth brush
Comb
Towel
Razor blade
Basin
Sandals
Tooth paste
Dangers of poor personal hygiene.
The body smells bad.
Jiggers, mites, ticks and lice can breed and affect the body.
The teeth may develop tooth decay.
Diarrhea diseases can spread easily.
Accidental injuries from long finger nails to self or others.
Diseases brought by poor personal hygiene.
DISEASES
CAUSE
Tooth decay
Bacterial
Scabies
Itch mite
Dysentery
Bacteria

Amoeba

Diarrhoea
Virus

Bacteria

Ring worm
Fangus
Trachoma
Chlamydia
DISEASES LIKE CHOLERA ARE A RESULT OF BAD PERSONAL AND ENVIRONMENTAL HYGIENE