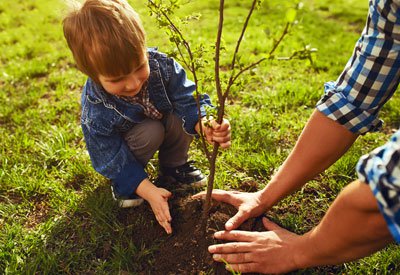 Transplanting is the transfer of seedlings from a nursery bed to the main garden.
Transplanting is always done in the evening.
WATCH THE VIDEO TO LEARN ABOUT TRANSPLANTING CROPS
Why seedlings should be transplanted in the evening.
It prevents wilting of the seedlings.
There is little loss of water from the soil through evaporation.
Gap filling
The planting of seeds or seedlings where they did not germinate in the garden.
Caring for crops
These are ways in which farmers care for their crops in the garden
Thinning
Watering
Weeding
Manuring
Applying fertilizers
Staking
Mulching
Providing shade
Pruning
The removal of excess seedlings from a planting hole or nursery bed.
Importance of thinning
Reduces competition for sunlight, nutrients, space and water
Watering
The providing of water to crops or seedlings during the dry season or soon after transplanting
Importance of water to plants
For seed germination
For making food
For dissolving nutrients for roots to taken in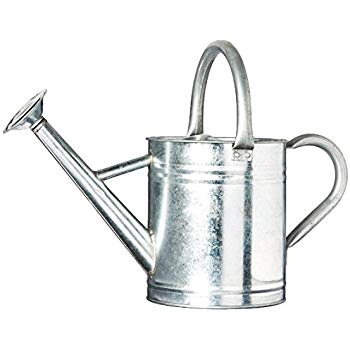 Crop growing practices
Land preparation
It is done in the dry season to;
Prevent the weeds from germinating again after digging and ploughing.
Avoid the soil from sticking onto the how or plough
Ways of preparing land 
Digging
Ploughing
Slashing/clearing
Cutting big trees
Harrowing
De-trashing
Garden tools / implements used in preparing land
Hoes
Ox ploughs
Tractors
Slashers
Rakes
Panga
Axe
Importance of preparing land
To soften the soil
Digging and ploughing allows water into the soil.
It makes planting easy.
Digging and ploughing allows air into the soil.
Cutting away big trees opens space for crops to get enough sunlight.
Selecting viable planting materials
a) Examples of planting materials
Seeds
Suckers
Stem cuttings
Rhizomes.
Bulbs.
b) Quality of good planting materials.
They should be mature.
They should not be damaged.
They should be free from pests.
They should be free from diseases.
They should not be too old.
They should be of the same variety.
Importance of selecting planting materials.
It prevents wastage of land
It ensures quality plants.
It prevents wastage of time.
It prevents wastage of labour
Planting and sowing
This is the putting of planting materials in the soil to germinate.
Planting is done during wet/rainy season.
Reasons for planting crops in wet season.
There is enough water for seed germination.
The soil is soft for easy growth of roots.
Methods of planting
Planting in rows
Broadcasting method
Row planting
This is when planting materials are put in the soil in lines.
Advantages of row planting
It makes it weeding easy.
It makes harvesting easy.
It controls the easy spread of pests and diseases.
It avoids wastage of seeds and other planting materials.
It allows proper spacing of crops.
Disadvantages of row planting
It needs a lot of labour.
It is time consuming.
Examples of plants planted by row planting.
Maize
Cassava
Beans
Pineapples
Potatoes.
 Broad casting method
This is the putting of seeds in the soil while scattering them.
Advantages of broadcasting methods
It saves time.
It does not need a lot of labour.
It does not waste nutrients in soil.
Disadvantages broadcasting method.
It makes weeding difficult.
It makes harvesting difficult.
Pests and diseases can easily spread.
Nursery bed
A nursery bed is a small garden where seedlings are grown before they are transplanted.
Importance of a nursery bed
It gives a farmer time to prepare the main garden.
It protects seedlings from heavy rain drops.
It protects seedlings from strong sunshine.
It helps farmers to select healthy seedlings.
WATCH THE VIDEO BELOW TO LEARN HOW TO MAKE A NURSERY BED