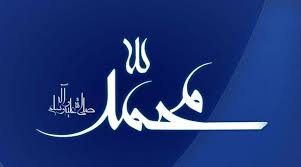 ISLAM
PROPHET / MESSENGER
A prophet is s person who received a message from Allah.
A messenger is a person who was order by Allah to take his message to their people.
N.B All messengers were prophets but not all prophets were messengers.
Categories of messengers / prophets of Allah
Only prophet (Nabi) e.g. Adam.
Prophet and messenger Rasul e.g. prophet Muhammad
Committed messengers e.g. Isa.
Great messengers.
Greater messengers ( ulul Azmi )
Prophet Muhammad
Prophet Isa
Prophet Musa
Prophet Ibrahim.
Duties of a prophet.
To preach Islam in public
To warn people from ding evil
To bring messages from Allah to people and from people to Allah.
Qualities of a prophet
Should be trust worthy
Should be of sound mind.
Should have good beaviour.
WATCH THE VIDEO BELOW TO LEARN MORE ABOUT PROPHET MOHAMED (PBUH)
 HADITH (PROPHET'S TRADITIONS)
IMPURITIES
Impurities are things which should not be eaten or which should be cleared from our bodies and dress.
Examples of impurities.
Faece – Pork / pig
Nose of a dog –        Blood
Vomit –        Urine
Alcohol
Two traditions of Prophet Muhammad concerning impurities.
Alcohol
On alcohol, which is an impurity, prophet Muhammad said "Allah has cursed wine and a person who drinks, serves it, sells it. Makes it. Carries it and the person to whom it is carried.
Hadath
Abu Hurairah reported that the prophet said; the prayer of a person who does Hadath (passes out urine, stool or wind) is not accepted till he performs ablution.
The twenty five prophets.
Adam
Un (Noah )
Idris
Swalen
Ibrahim (Abraham)
Musa (Moses )
Yunus (Joaha)
Zul –Kifl
Al – yasa (Elias )
II – yasa( Elisha )
Ismail
Ishaq (Isaac)
Yaqub ( Jacob)
Yusuf (Joseph)
Daudi (David)
Salayman (Solomon)
Zakariya ( Zachariah)
Yahya (John )
Shuib
Ayyub (Job)
Hood
Harouna (Aaron )
Isa ( Jesus)
Muhammed )
    Brief information about some prophets
Adam
He was the first person to be created
He was the first prophet of Allah
His wife was Hawa
His sons were Habeel (Abel ) and Qabeel ( Cain)
Nuuh (Noah )
Allah sent him to teach to his people the proper way of worship
He built an ark to protect him self and his family from floods.
Allah saved him from floods.
Ibrahim (Abraham)
He built the Kaaba
His wife was Sarah.
Musa ( Moses )
His father was Imram
Allah gave him many miracles to support his message
He delivered his people from slavery in Egypt.
Isa (Jesus)
He was born with out a father
His birth was a sign of Allah's power.
His mother was Mariam.
Allah supported his work by many miracles.
Prophets who received the holy books.
Book                                                               prophet
Taurat                                                                      Musa
Zaburi                                                                       Dauda
Injir                                                                             Isa
Quran                                                                       Muhammad (P.B.U.H)
Categories of prophets / messengers.
Only prophet (Nabi )
Adam
Hood
Yakoub (Jacob)
Ishaq
Prophets and messengers (Rasul )
Muhammad
Dauda
Sulaiman
Zakariya
Yahya
Isa
Committed messengers (Alul Azim )
These prophets spent most of their time spreading the word of Allah to their           people.
Ibrahim
Nuuhu
Musa
Isa
Muhammad
WATCH THE VIDEO BELOW TO LEARN MORE ABOUT ISLAMIC TRADITION