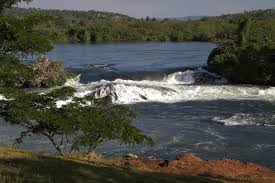 RIVERS IN UGANDA
Rivers flow from higher altitude to a low altitude.
Give the meaning of the following
Source:           It is a place where a river begins.
Mouth:           It is where the river ends.
Distributary:  It is a small river that flows away from a big river.
Tributary:      It is a small river which flows in a big river.
An Estuary:   It is where the river ends in a wide opening.
A Delta:          It is where a river divides into small rivers when entering the sea or an ocean.
A Confluence: It is a point where two rivers meet to flow as one.
It is the longest river in Uganda, East Africa and Africa.
Its local  name is Kiira.
River Nile has its source in Lake Victoria.
River Nile flows through Uganda, Republic of South Sudan,Sudan and Egypt .
River Nile pours its water in Mediterranean sea.
River Nile ends in a Delta.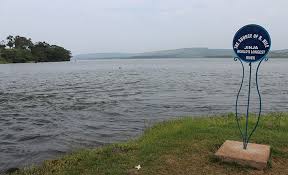 Name the major water falls found on the River Nile
(i)      Bujagali falls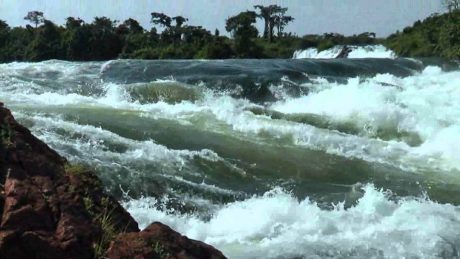 (ii)     Karuma falls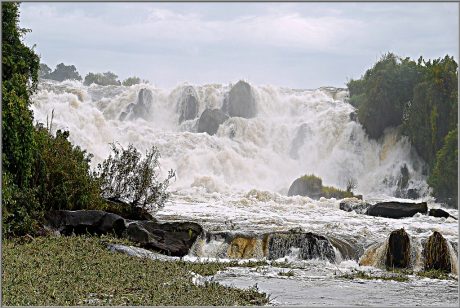 (iii)    Murchison falls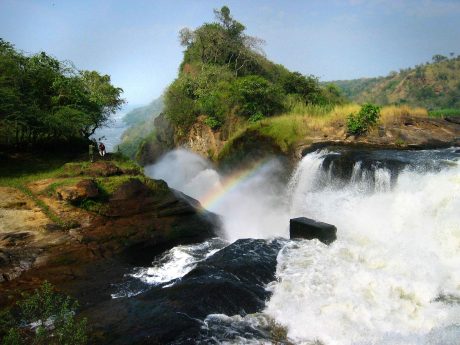 iv) Kalagala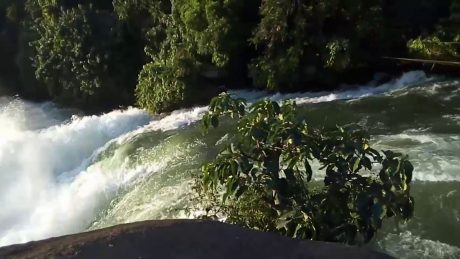 NB Nalubaale dam and Kiira dam were built along R Nile in Uganda to generate more H.E.P
Give two economic importance of water falls
(i)      They help to generate hydro electricity.
(ii)     They are tourist attraction centre
The tributaries of River Nile in Uganda.
(i)R.Kafu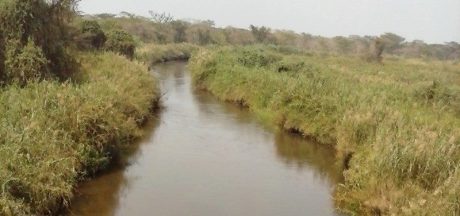 (ii)Achwa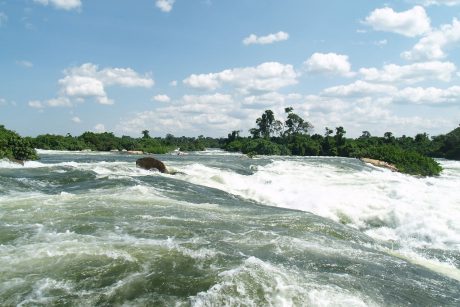 Sections of the Nile
(i)      Victoria Nile from Lake Victoria to Lake Albert
(ii)     Albert Nile from Lake Albert to Nimule
iii)      White Nile in South Sudan and Sudan
Why are some parts of River Nile not good for transport?
(i)      Presence of water falls caused by big rocks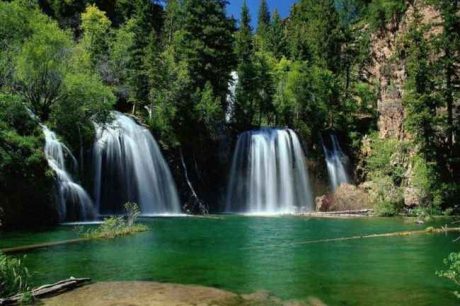 (ii)     Presence of rapids.
(iii)     Some parts are narrow and shallow for big water vessels
(Iv)Presence of  floating vegetation from Albert Nile to Sudan
Give one reason why the banks of River Nile are densely populated.
(i)      Presence of fertile soils for agriculture.
(ii)     Reliable rainfall for agriculture.
(iii)    Fishing takes place (presence of employment opportunities.)
How is River Nile important to industries of Uganda
(i)      It helps in the generation of hydro electricity.
(ii)     Provides water for cooling down machines in the industries around them.
(ii)     Provides water to industries which is used as raw material.
THIS VIDEO SHOWS BUJAGALI HYDROPOWER PROJECT
Other rivers in Uganda.
River Katonga
It flows out of L.Victoria into L.George.
River Kagera
It flows from Lake Kivu in Rwanda into Lake Victoria.
It forms a natural boundary between Uganda and Rwanda
River Kafu
It connects Lake Albert to Lake Kyoga.
River Semliki
Flows from Lake Edward and pours its water into Lake Albert.
It flows in the western rift valley on the boarder of Democratic Republic of Congo and Uganda.
Importance of rivers
(i)They  help in generation of hydro electricity.
(ii)They provide water for domestic and industrial use.
(iii)They provide water transport.
(iv)They fishing takes place.
(v)They attract tourists who bring foreign exchange.
How do people miss use water bodies?
By over fishing
By fish poisoning
Through pouring wastes materials in water bodies.
Dangers of living near rivers
(i)      Flooding of the area.
(ii)     Easy spread of water borne diseases