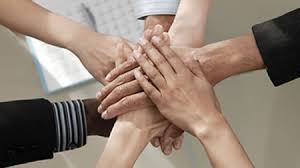 VOLUNTARY ORGANISATIONS
Voluntary service in response to God's love meaning of words
Voluntary is a person who offers to do something freely or without pay
Voluntary is to do something freely or without pay
EXAMPLES OF VOLUNTARY SERVICES IN THE BIBLE.
Cleaning the church compound
Thatching the church
Directing people where to sit in a church
Singing during church service
Collecting offerings.
VOLUNTARY SERVICES THAT THE CHURCH PROVIDES
Offering sacraments
Caring for orphans and widows
Comforting those in problems
Treating the sick
Providing clean water to people
Offers counseling services.
EXAMPLES OF VOLUNTARY SERVICES IN THE COMMUNITY
Voluntary organizations are organizations which provide services to people freely or without pay.
EXAMPLES OF VOLUNTARY ORGANISATION
Save the children fund (S.C.F)
Young Women's Christian Association (Y.W.C.A)
Young Men's Christian Association (Y.M.C.A)
Tile AIDS support Organization (T.A.S.O)
The Uganda Red Cross
Uganda Women's Effort To Save Orphans (U.W.E.S.O)
Sanyu Babies 1-lome
World Vision international
Ways each voluntary organization sees the people/work of voluntary organization Aims (S.C.F)
Helps children who are offering in areas by wars, floods, and drought by:
Paying school fees
Provide medical care
YMCA AND YWCA
Provide support and advice to young people
TASO
Provide treatment to the AIDS patients
Provides food to the AIDS patients
Helps children orphaned by AIDS.
SANYU BABIES' HOME
Provides, food, shelter and clothing to abandoned babies.
UGANDA REDCROSS
It provides food to people in need.
It provides shelter to people in need.
It provides medicine to people in need. N.B Uganda Red Cross is part of ICRC World Vision International.
Educates the needy children.
Provides finance to widows.
Activity:
Who is a volunteer?
Write the following in full;
TASO
UWESO
YWCA
WAYS IN WHICH COOPERATION WAS IMPORTANT IN THE BIBLE
It helps to practice God's commandment of love
It helps to practice God's kingdom.
It helps to establish relationship and friends
It promotes peace
It helps to get more converts in the church
It helps to use gifts together
It makes work easy
It promotes unit
VOLUNTARY SERVICE PROJECT
Cleaning the school and the neighborhood
Giving first aid
Destroying breading places for mosquitoes
Making a flower garden at the church
PROBLEMS THAT AFFECT VOLUNTARY SERVICES
Some members are cheats.
Some members quarrel a lot.
Some people are lazy.
Some people talk ill about others.
It creates unity in the church.
It brings more members to the church.
Activity:
Mention two ways in which cooperation was important in the bible.
a)………………………………………
b)………………………………………
In which one way can A P4 class involve itself in a voluntary service project?
……………………………………………………………………………………
List any two problems that affect voluntary services.
a)…………………………………………..
b)………………………………………….