[tabs style="tabs-left" theme=] [tab title="Welcome to Yaaka DN" icon=""] Yaaka DN is a digital multimedia learning platform where you can access or provide class notes, online classes, connect with students and trainers who share in your interests/ field of study.
As countries strive to achieve education related Millennium Development Goals (MDGs) and indeed other MDGs (as improved knowledge is necessary to achieve all), it has been noted that there is a need for expanded human learning.
"Traditional methods of education and training cannot address the scope and scale of the task. Technology has already revolutionised other areas of human life and the world must now harness it to learning and teaching," the UN said in its 2010 report calling for more integration of technology into education and learning.
At Yaaka, we welcome you to experience the best of digital learning: you can interact (facebook style) with learners and trainers, create or attend classes online, access academic materials in any subject/ topic at your convenience, or use any of our tabs to access the learning platform and content offline.
Login in or Register , Contact us or see our FAQs[/tab] [tab title="Best Online Learning" icon=""] Yaaka is built with the best tools and functionalities to enable you to:
Start creating and joining classes, course modules, groups, forums, create free blogs, upload, photos, video, audio and share interests as you learn.

Get or provide the best notes & tutorials in text, video & audio. Enjoy your learning & keep improving.

Find and interact with friends, course-mates, trainers as you learn.

Post free and or charge for academic materials to learners anywhere.

Get points for every action you do on yaaka, which points you can use as money
Set up or attend live online classes, give or do assignments, award marks.

Keep in touch with your friends and coursemates in different education centers.

Get the best trainers, teachers, lecturers, authors for your academic success.

Offer or get course certification after completing a course here on Yaaka.
Access the best digital learning resources from all over the world.
We are glad to contribute to better education and learning through better sharing.
Login in or Register , Contact us or see our FAQs[/tab] [tab title="Multi Media Learning" icon=""] Yaaka is built with the best social networking and learning tools to make learning interactive and enjoyable.
It is the best trainer-to-student, student to student, student to trainer Internet platform (available on mobile digital gadgets as well) providing university, secondary school students, primary school pupils and trainers with the opportunity to organize or attend classes online, attempt quizzes and assignments, provide trainer evaluations, provide and access or buy, sell & trade academic books and notes, participate in classes, discussions, form groups and discussion forums (based on your courses and topics of interest), interact with anyone -in this one globally accessible network.
Login in or Register , Contact us or see our FAQs[/tab] [tab title="Network for Learning" icon=""] Yaaka DN i is a digital media platform (social network) for students and trainers in university, tertiary institutions, secondary school, pre- and primary to learn/train, mentor and share in academics, social and extracurricular activities of their interest, and to especially share and access digital academic materials in text, audio or audio-visual/video; as well as hold or attend classes on internet connected computers or on their mobile digital gadgets. An offline app is also available for both android, apple and windows.
Our physical campus also enables trainers and facilitators acquire the multimedia skills to prepare and share digital content on the platform, as well as host any interested learners or learning related academic and extracurricular events.
Login in or Register , Contact us or see our FAQs [/tab] [tab title="Badges and Certificates" icon=""] At Yaaka, any school, university, institute or individual trainer can offer courses or modules for students to complete and offer them badges or certificates on successful completion.
We understand many learners would want an easy to access and use source of their academic materials and a platform to explore the best materials and trainers available and benefit from them and have designed Yaaka with the best mix of technologies to enable interactive multimedia learning, online class discussions, course evaluation and recognition for good performance.
Trainers or education institutions are able to offer courses and thus badges and certificates to students from across the country and region interested in their services beyond their campus.
Login in or Register , Contact us or see our FAQs[/tab] [tab title="Time Based Quizes" icon=""]After every course or class, trainers can set you an assignment or quiz which you can do automatically at your convenience. The trainer can set the time within which a learner should finish a quiz.
Trainers can set different question types, including objectives, yes or no, short answers, long essay questions or calculations and enable auto evaluation for relevant courses where the learner can see their score immediately or later after the trainer has evaluated the answers. Email notification is enabled for trainers every time a student finishes a course, assignment, or quiz; and for learners every time a trainer evaluates your course.
Login in or Register , Contact us or see our FAQs[/tab] [tab title="Free or Paid courses" icon=""] Courses available of Yaaka can be accessed for free or at a fee set by the trainer or institution that owns the course or given course module. All the trainer has to do is set a course as free or paid for and our system will automatically avail to learners accordingly. Students can pay for courses by mobile money, credit/debit card or bank transfer through our inbuilt automated system.
Trainers can also chose to avail courses for metered access where learners access only parts of the course commensurate with what they have paid for, or chose to offer parts of the course free, and charge for some units of the course, or a whole course for free.
Our Digital Learning system is designed to offer learners and trainers the flexibility and interactivity they need to access or offer multimedia courses at their convenience and as determined by the course owner. This is the platform for you to light and shine through better shared and accessed knowledge
Login in or Register , Contact us or see our FAQs [/tab] [tab title="Objectives of Yaaka" icon=""]
The Yaaka Digital Network strives to achieve the following objectives:
Establish an online learning and teaching platform where learners and trainers share materials and interface as desired.
Boost teaching and learning in Uganda, and the region in general through providing free and paid for academic materials and skills development material to boost the country's human resources and development potential.
Enable easy, quick and affordable access of academic and educational materials online, on mobile tools and offline as relevant to the users.
Promote the sharing of good knowledge, trainers, facilitators and materials and enable providers earn better revenues for their academic products, knowledge and skills.
Become a leading Internet and mobile platform for learning, education, interaction and discussions between or among learners, trainers, facilitators, companies and other stakeholders.
Support the offering of academic materials in multimedia to boost understanding and learner convenience I.e. learning materials in text, audio, video, graphics, visualizations, databases and audio visuals as relevant.
Provide a physical campus and training to boost multimedia learning product development, platforms and application for online and mobile.
Login in or Register , Contact us or see our FAQs [/tab]
[tab title="VALUE PROPOSITION" icon=""] Powering Digital Learning & Teaching Online & Offline
We are glad to bring to you
www.yaaka.cc
a multi-award winning platform with multimedia content and a set of tools and methodologies for digitalizing learning and teaching online and offline. After more than five years of hard, we have combine good software, good relevant content and good relevant gadgets to power your learning and teaching in the best way possible. We also provide training in best practices for digital pedagogy.
We believe learning and teaching should be interactive, take place anytime, anywhere on any gadget as well as be more beneficial and fun to you.
Many learners want to excel but lack access to good quality learning materials. Yaaka is proving you Uganda curriculum based class notes with graphics, videos and past papers online and offline. We intend to build custom apps and content for different countries.
We are also aware that many teachers want to share good skills and earn additional income but lack a relevant platform. Yaaka provides an interactive digital teaching and learning system to access and provide academic content and optionally charge users.
We have seen countless parents express desire for their children to excel but don't have the required academic content or teachers. Yaaka offers affordable interactive teaching and learning platform and gadgets to access class notes with graphics, videos, past papers and teachers online and offline.
Yaaka is here to compliment good work by education institutions. We know it is every school's wish to have skilled teachers, good income and academically excelling learners. Yaaka provides an interactive teaching and learning platform and gadgets offering access, input, feedback on academic content and progress to as many learners online and offline.
We hope the government and development agencies supporting education can tap the great potential of Yaaka. The government of Uganda has no doubt found it challenging to provide good quality education for all. Using relevant technologies in education is touted as a key step in providing quality education and achieving better learning outcomes. Yaaka is providing an interactive platform, methodologies, content and a set of tools for digitalizing learning and teaching online and offline.
We are pleased to offer connected learning and teaching solutions online but also provide the same content and experience offline to benefit the majority who dont find the internet data costs affordable or want better than the slow experiences many who try to access content online experience.
To grow this service and benefit as many people the best way possible, we are also welcoming investors and business owners to join us producing and distributing relevant learning gadgets like the Tod Computer or Yaaka Tablet Computer, to install our offline apps to in education institutions and computers of individual learners or their parents, as well as digitalising and providing institution based content on our platform and gadgets. The government and the UN has earmarked the use of relevant technologies as vital in achieving better education and learning outcomes. Yaaka is offering you an opportunity to see your money grow by providing high sale value education gadgets and academic materials to the ready demanding and ever increasing market.
We look forward to work with you to make teaching and learning better, enjoyable, interactive and a continuously rewarding experience.
Gerald Businge, Team Leader, Yaaka Digital Network.
info@yaaka.cc +256785955569
Login in or Register , Contact us or see our FAQs[/tab]
[tab title="Our TEAM" icon=""]
Yaaka has been developed and is run by a team of dedicated multimedia journalists, communication professions and trainers.
JANE NDIBALEKERA BUKENYA – CONTENT MANAGER Yaaka.cc
Jane Ndibarekera Bukenya is a Writer and Content Manager Developer. She studied Bachelor of Journalism and Communications at Makerere University and excelled in the multimedia production and online journalism courses. She has experience in website design and social media management. In addition to that she is a skilled photographer and editor as well as video producer. She has worked with Vision Group under the Bukedde Umbrella as a writer for the paper before joining Ultimate Multimedia Consult where she is in charge of Yaaka.cc.
JJOLOBA JOHNFISHER – MULTIMEDIA INNOVATIONS MANAGER
Jjoloba Johnfisher is a responsible and committed Multimedia Journalism graduate fromNkumba University who displays an ability to write balanced, informative and interesting stories that give all involved parties an opportunity to have their say. Specialized in computer work and experienced in web designing and server management, animation designing, trouble shooting and computer maintenance, networking, app development, adobe InDesign, Photoshop, Premier pro, After Effects, Microsoft Windows, Office and Power Point, Publisher, Excel. Good at online researching with the ability to find appropriate solutions and come up with new inventions and innovations.
Currently the Multimedia innovations manager at Ultimate Multimedia Consult
Has also worked with CACHA Canada-Uganda as Coordinator
GERALD BUSINGE, TEAM Leader
Gerald Businge is a Ugandan graduate multimedia journalist, trainer, researcher and communications specialist. He studied Journalism and Communication at Makerere University (2003), and Multimedia Journalism and entrepreneurship at the University of California, Berkeley Graduate School of Journalism (2010), as well as multimedia training from the Radio Netherlands Training Centre. He is the co-founder ofUltimate Multimedia Consult group that offers editorial and documentation services and runs several new media ventures. Businge teaches New Media and Multimedia production techniques at Makerere University's Department of Journalism and Communication and manages Action for Transparencyproject at UMDF.
Businge previously worked with several media houses in Uganda, Kenya, South Africa, Rwanda, Malaysia & USA as a reporter, writer, correspondent, editor, trainer and manager. His current career interest is popularizing the adoption of new media tools and practices for better journalism and communications, as well empowering people to become their best. You can follow him at his personal website, Making It Better Twitter: @gbusinge, facebook, Google+ & Linkedin.
Businge started off his journalism career in 1999 with Kagadi Kibaale Community Radio. He joined The New Vision as a Features Writer in 2001 and left in 2003 to start Ultimate Media Consult (U) Ltd as a founding member and Managing Director. He later co-founded Ultimate Multimedia Consult (U) Ltd that runs several new media ventures including www.yaaka.cc, www.ultimatesports.co, www.ultimatemovies.co, www.ugandaoil.co www.weinformers.net,www.ultimatelisting.org, www.ultimatemultimediatraining.net, www.newinformers.com, www.weinformers.com,writersofthepearl.net, www.africulture.org , www.journalism.co.ug, www.thecatholicsnetwork.com,www.ultimatemediaconsult.net, www.ouruganda.cc, www.campustimesug.com, www.makerereplus.com among others.
KANSIIME ZUBEEDAH – FINANCE AND ADMINISTRATION OFFICER
Kansiime Zubeedah is a graduate from the Islamic University In Uganda. She completed a
bachelor's degree in Business Studies specializing in Accounting and still progressing with a CPA course at the Institute of Certified Public Accountants of Uganda. She has worked with the Accounts department of both Mogas Uganda and Mak millers Limited before joining Ultimate Multimedia Consult.
HINDU NABULUMBA – SOCIAL MEDIA AND PROMOTIONS MANAGER
Hindu Nabulumba is a Writer, producer, website Content Manager and social media manager. She has Bachelor of Journalism and Communications at Makerere University. She has experience in website design and social media management. She is a skilled photographer and editor as well as video producer.
She is working with Ultimate Multimedia Consult as the PR and promotions manager and is also working at Panos Eastern Africa as their multimedia personnel helping with managing their website and other aspects in that Genre.
She brings to UMC a wealth of experience gained over the years in journalism and Multimedia as well as communication skills where she is able to work with others to bring the world into a digital helm of learning.
Prior to UMC, she has also worked as a youth communicator for NGOs such as Reproductive health Uganda and the Red Cross.
ANTONIO KISEMBO – TRAINING MANAGER
Antonio Kisembo is a multimedia specialist. He completed a Post graduate Diploma in Investigative Journalism, a Bachelors degree in Social Sciences (Hons) from Makerere University and has a National Diploma in Journalism from UMCAT School of Journalism and Mass communication. Kisembo has a wealth of practical experience in Multimedia production, Training and Communication.
Currently working with Ultimate Multimedia Consult as a Training Director and a multimedia specialist, he is also teaching at UMCAT school of Journalism and Mass communication. Kisembo started his Journalism career with the Federation of Uganda Football Association as media attaché and then moved on to Kingdom Fm. He has worked on an Investigative project'The Land Question' a video production project on how people own multiple titles on the same piece of land.
His vast work experience in the multimedia industry makes him suited for various tasks in the multimedia field. He is excited about challenges with life-changing impact like living in a different region, meeting new people and reaching has long time dream of a growing career in multimedia production.
ZAKARIA TIBERINDWA – CONTENT MANAGER & LEGAL ADVISER
Zakaria Tiberindwa is a Writer, Researcher and Legal Professional. He obtained a Bachelors Degree in Law from Uganda Christian University and has completed his Post Graduate Diploma in Legal Practice at Law Development Centre. He has more than 5- years experience in journalism and creative writing. He has skills in writing, journalism, research, legal aid practice, web design, web-content management, social media marketing, public speaking, training, print magazine-designing, editing, photography and video-shooting and editing. He is a performance poet and has been an active member of Uganda's largest community of Poets, the Lantern meet of Poets. He blogs at The wireless connection
PHILIMON BADAGAWA – CONTENT MANAGER
Philimon Badagawa studied B.Sc.Journalism from Nkumba University. He is a multimedia practitioner, with skills in news gathering, packaging, editing and online publishing. He previously worked as a journalist with Observer media and authored several articles and stories. He does research, video & audio recording, editing and production for online consumption. He is an entrepreneur and founder of The Campus Times. Can also design and manage websites. He is in love with photography, writing, reading, sharing new ideas and interacting with reasonable friends for skills development.
PAUL KISEMBO – CONTENT MANAGER

Paul Kisembo has skill in multimedia and online publishing, research, designing and managing websites. He started his journalism with Ultimate Media Consult as a producer and live publishing. He has a National Diploma in Journalism from Uganda Institute of Business and Media Studies. He is currently working with Ultimate Multimedia Consult as the Content Manager of Ultimate Sports website.
EMMA LAURA KISA N. – OPERATIONS MANAGER
Emma Laura Namwanje is a Communications and Administration Expert . She completed a Post Graduate Diploma in Investigative Journalism and a Post Graduate Certificate in Monitoring and Evaluation both at Makerere University, and holds a Bachelors degree in Arts as a Communications major and French minor from the same university. She is skilled in public relations, writing, video and audio production, website design and management, social media management as well as organisational management.
Namwanje started her career in broadcast with University FM and later moved into public and audience relations with Vantage Communications Ltd followed by Fellowship of Christian Unions Uganda, before joining Ultimate Media Consult (U) Ltd. She also did administration work with Interface Consulting (U) Ltd.
She started off her career in the communication field in 2007.
CHRISTOPHER ZZIWA – CONTENT PRODUCER.
Christopher Zziwa is a multimedia person, he was awarded a Diploma in Mass Communication from Kampala University and is a multimedia practitioner, with skills in news gathering, packaging, editing and online publishing. He previously worked as a radio presenter and sports analyst at Joy FM. He does video & audio recording, editing and production for online and other consumption. He is currently working withUltimate Multimedia Consult , and can also design and manage websites. He loves photography, videography, video editing, writing, reading, sharing new ideas and interacting with reasonable friends for skills development.
AMOS DESMOND WAMBI – CONTENT PRODUCER
Amos Desmond Wambi is passionate about writing, research and documentation. He has been over the years immersed in personal studies especially on East African political history and performance of African political economies since the post-independence period
He is the founder of www.eastafricadaily.com a webpage created to provide valuable news and information on the day to day operations of states within the East Africa region targeting issues that have a trickle-down effect on social, Economic welfare of regional citizens. He is also a freelancer at www.campustimesug.com
A mass communication graduate from UMCAT School of journalism and mass communication, Amos hopes to pioneer online journalism in Africa targeting the young population whom he thinks holds a larger welfare bargain in their respective states than the elder generation.
[heading]Instructors[/heading]
[one_half first=first] You can become an instructor on Yaaka and start earning money from courses you put and charge for. We have built the best system for you to put in course materials in text, audio, video, graphics etc and you can teach students from any part of the world without moving from where you are. This is your chance to teach and shine light to students beyond the campus where you teach and earn more income. Achieve the financial freedom and countrywide influence in the education sector. Teach anytime anywhere you want and charge what you want [/one_half] [one_half first=] We have built Yaaka with the best technology to enable you set up a class, prices, avail content (even metered access), put up quizzes, assignments, mark coursework and issue badges or certificates. You can teach and certify your learners from right there where you are. You can schedule live video classes, times when you chat live with your learners, or answer their questions in the discussion forums or group you create for them. Teach and interact with your students in ways that will make then learn better and make you a super star teacher [/one_half]
[team_member pic='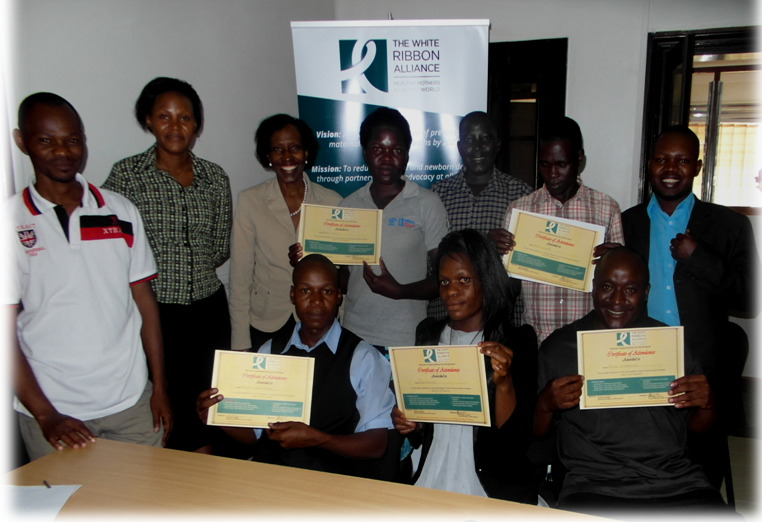 ' name="Gerald Businge" designation="Multimedia Production"][team_social url="http://www.twitter.com/yaakadn" icon="icon-twitter"][team_social url="http://www.facebook.com/yaaka.cc" icon="icon-facebook-1"] [team_social url="http://www.dribbble.com/yaakadn" icon="icon-dribbble-2"][/team_member]
[team_member pic='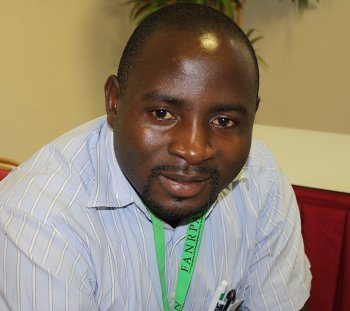 ' name="Denis Jjuko" designation="Social Media"][team_social url="http://www.twitter.com/Denis_Jjuuko" icon="icon-twitter"][team_social url="http://www.facebook.com/djjuukos" icon="icon-facebook-1"] [team_social url="http://www.dribbble.com/yaakadn" icon="icon-dribbble-2"][/team_member]
[team_member pic='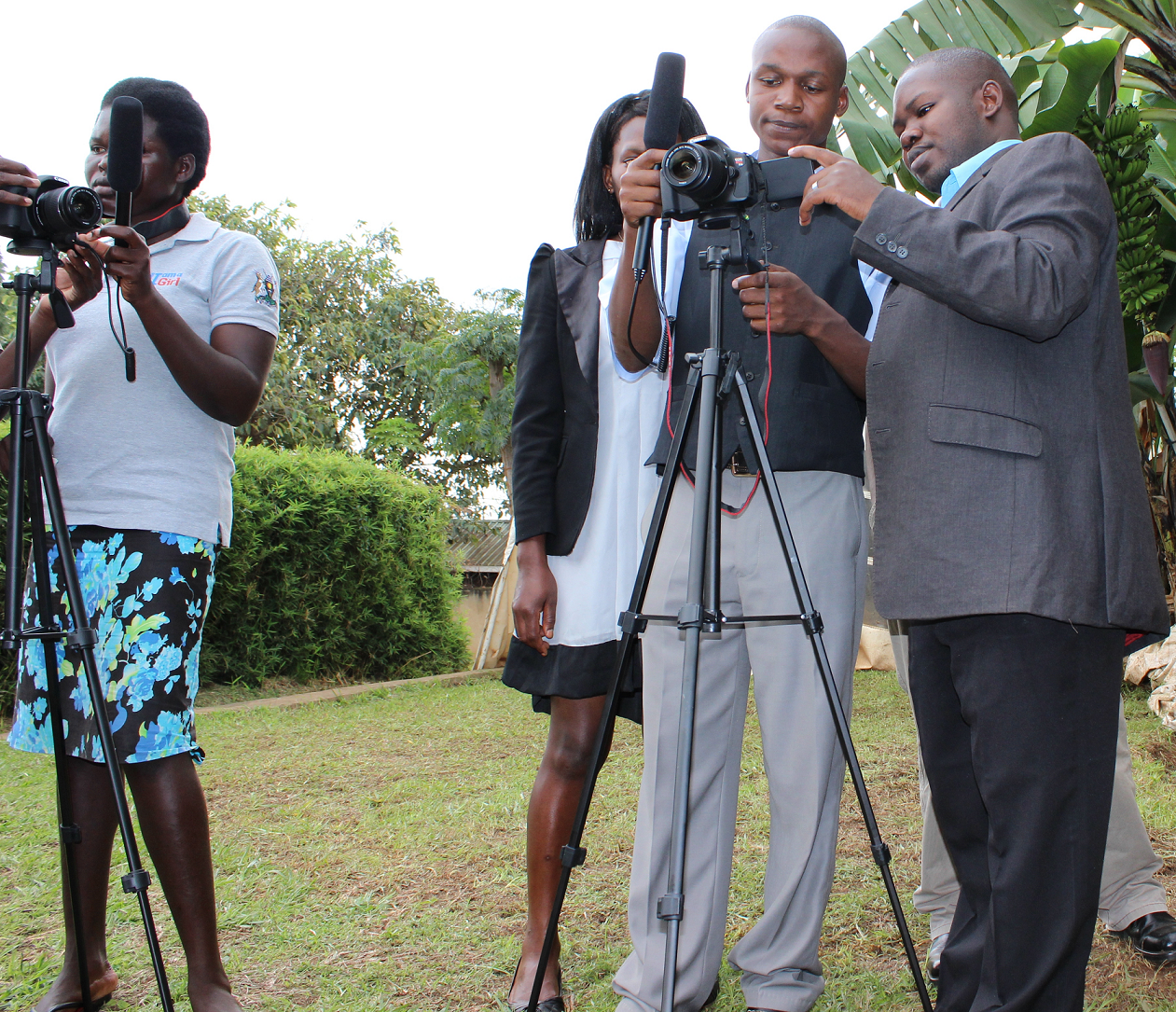 ' name="UMC" designation="Videography & Web Design"][team_social url="http://www.twitter.com/yaakadn" icon="icon-twitter"][team_social url="http://www.facebook.com/yaaka.cc" icon="icon-facebook-1"] [team_social url="http://www.dribbble.com/yaakadn" icon="icon-dribbble-2"][/team_member]