Fabric printing
0( 0 REVIEWS )
0 STUDENTS
Instructors
what is fabric art?
Printing is a process of decorating textile fabrics by application of pigments, dyes, or other related materials in the form of patterns Textile printing has become highly sophisticated and has involved the skills of many artists and designers.
The four main methods of textile printing are block, roller, screen, and heat transfer printing. In each of these methods, the application of the colour, usually as a thickened paste, is followed by fixation, usually by steaming or heating, and then removal of excess colour by washing.
Printing styles are classified as direct, discharge, or resist. In direct printing, coloured pastes are printed directly on the cloth.
For discharge printing, the cloth is first dyed with a background colour, which is destroyed by reagents, or reducing agents, carried in a print paste. This action may leave the discharged design white on a coloured background, although print pastes may also contain colouring matters not destroyed by the discharging agent, producing a coloured design.
In the resist process, the cloth is first printed with a substance called a resist, protecting these printed areas from accepting colour. When the cloth is dyed or pigment padded only those parts not printed with the resist are dyed. A special application of this technique, is the printing of the fabric with a resist, followed by treatment with caustic soda.
Wooden blocks, carved with a design standing out in relief, are made from solid pieces of wood or by bonding closely grained woods with cheaper ones. When designs include large areas, these are recessed and the space filled with hard wool felt.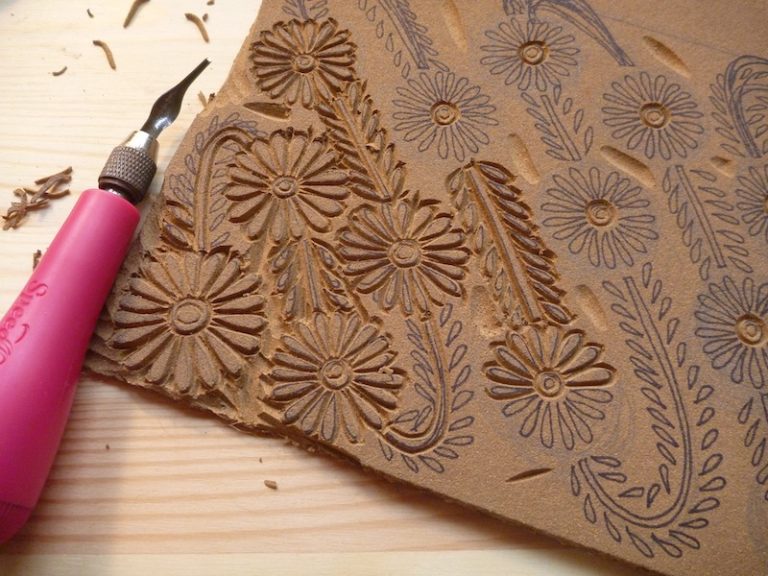 To facilitate registration of successive prints, or lays, each block has several pitch pins arranged to coincide with well-defined points in the pattern. Cloth is printed on a table covered with several thicknesses of fabric or blanket, the whole covered with a thick sheet of tightly stretched synthetic rubber.
Colour is applied evenly to the block, and the pattern is stamped on the fabric to be printed, using the handle of a small heavy hammer to aid penetration of the paste.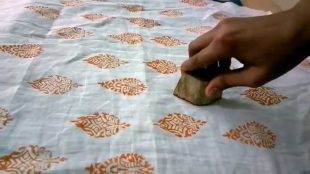 More colour is then applied to the block and the process is repeated using the pitch pin to obtain true registration. After the fabric has been entirely printed with one colour, other colours are applied in the same way until the design is complete. Although block printing is becoming too labourious and costly for commercial use, some of the most beautiful prints have been made in this way.
Screen printing
Screen printing may be a hand operation or an automatic machine process. The cloth is first laid on a printing table, gummed in position or pinned to a back grey, and then the design is applied through a screen made of silk or nylon gauze stretched over a wooden or metal frame, on which the design for one colour has been reproduced. This is usually a photographic process, although hand painting with a suitably resistant blocking paint is an alternative. A screen is placed over the fabric on the table against registration stops, ensuring accurate pattern fitting. Print paste is poured on to the screen edge nearest the operator and is spread with a sponge over the surface of the screen so that colour is pushed through the open parts. The screen is moved until one colour has been applied to the cloth. For application of other colours, the process is repeated with different screens.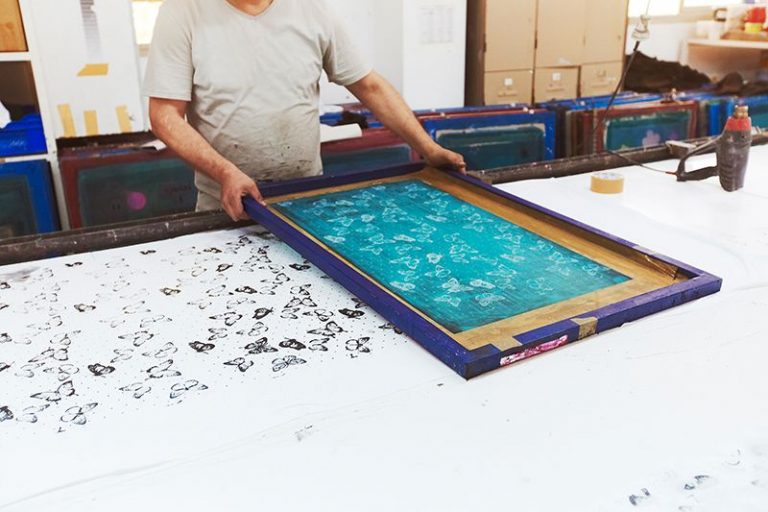 With the growing importance of screen printing, the hand operation has been largely replaced by mechanical methods. In some machines, the screens are flat, as in hand printing; others employ rotary screens.
Course Reviews
5 stars

0

4 stars

0

3 stars

0

2 stars

0

1 stars

0
No Reviews found for this course.