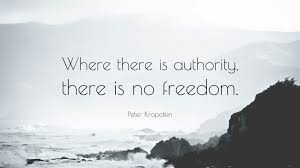 Authority and freedom
Authority is having rightful power/control over the people.
Freedom is not being under control of someone else.
Types of authority
Divine authority – authority possessed by only God.
Apostolic authority – messianic power Jesus gave to the church.
Marital authority – authority husbands have over their wives.
Civil authority – the power civic leaders have over their people.
Symbolic authority – authority received from particular objects e.g. constitution.
Proper use of authority and freedom (Romans 13:1-17)
To keep law and order.
To defend people's rights.
For caring for the needy.
For promoting unity.
For creating peace.
Misuse of authority and freedom.
Leaders mistreat the people they lead.
Leaders embezzle public funds.
Ways people misuse freedom:
Through dressing badly.
Through the use of obscene words on radio shows.
Through abusing people on radios
Through abusing offices they work in.
Relationship between freedom and authority:
Both are God given.
Authority affects the use of freedom and freedom affects the use of Authority.
The misuse of both authority and freedom breeds evil.
Biblical teachings on authority and freedom (Titus 3:1, Rom 13:1-17, Matt 22:15-22, Mark 10:42-45)
The Bible teaches that all authority comes from God.
The Bible teaches that a leader needs to be the servant of the people he/she leads.
The Bible teaches that a great leader should give freedom to his/her people.
Responsibilities of leaders:
To guide people
To protect people
To promote unity among people.
Mobilize people for development.
Lessons from Jesus' perfect use of freedom and authority (John 13:5)
He used it to benefit all people
He used it to solve problems/difficulties.
He used it to serve others.