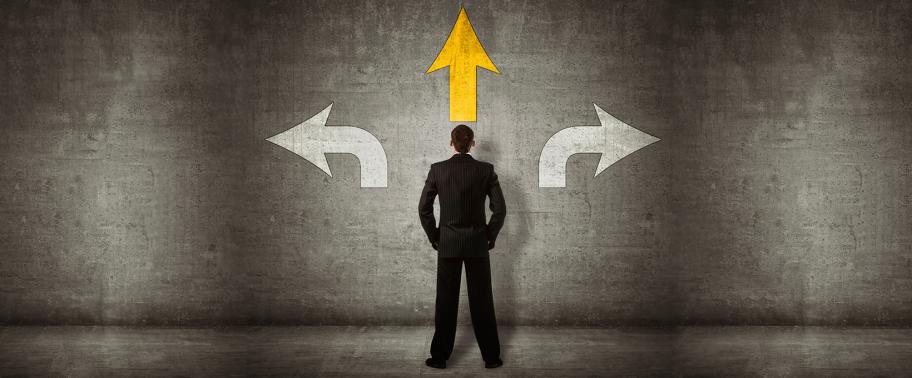 Jesus' circumstances
When it comes to wealth and poverty, "What would Jesus do?" Perhaps a better question would be, "What did Jesus do?" What was the example of our Savior as he lived in the material world, as he interacted with the things and people who fill it?
Certainly, we need to follow the example of Jesus. As Christians (literally, "little Christs"), we ought to be interested in both what Jesus said and what he did. However, when it comes to living in the material world and being Christ-like, interpreting the biblical example of Jesus can be challenging. This is not because Jesus was inconsistent in his example; it is because Christ's interaction with the material world was so wide ranging.
Jesus' Poverty
In reading the Gospels, we can focus on Jesus' poverty. There is a sense in which Christ's incarnation itself was an impoverishing act. Indeed, in order to take on human flesh and dwell among sinful people and the filth of this world, Jesus had to set aside the wealth of heaven. This was Paul's teaching in Philippians 2:7, where he wrote that Jesus "emptied himself [of his privileges], by taking the form of a servant, being born in the likeness of men." This same teaching is the essence of this verse,
For you know the grace of our Lord Jesus Christ, that though he was rich, yet for your sake he became poor, so that you by his poverty might become rich. (2 Corinthians 8:9)
We can also see the level of poverty that Jesus experienced by looking at the material state of his family. Most people are familiar with the details of Christ's birth since they are recounted and celebrated every Christmas. Jesus' nativity story includes being born in a foreign city (presumably without family and friends), being placed in a manger (literally a feed trough) and being visited by shepherds— strangers who were considered by most people to be the outcasts of society (see Luke 2:7).
In describing Jesus' circumcision, Luke reports that Mary and Joseph offered two pigeons as a temple sacrifice for Mary's purification (see Luke 2:22–24). Leviticus 12:7–8 explains that the usual sacrifice at the time of circumcision was to be a lamb, but if the birth mother could not "afford a lamb, then she shall take two turtledoves or two pigeons, one for a burnt offering and the other for a sin offering. And the priest shall make atonement for her, and she shall be clean" (Leviticus 12:8). Apparently, then, Jesus' parents were too poor to offer the customary lamb.
Thus Jesus was born into a family that was part of the lower economic class. We see this material status has not changed 30 years later, during Jesus' earthly ministry. In a recent post, we cited a number of Jesus' well-known teachings about wealth and poverty at this time. We should note, too, Jesus' comments on his own economic status, such as when he said, "Foxes have holes, and birds of the air have nests, but the Son of Man has nowhere to lay his head" (Matthew 8:20). The Gospel narratives bear out this testimony.
It appears that Christ had very little by way of material possessions during his ministry. Consider the following: Jesus…
preached from borrowed boats,
multiplied borrowed food,
rode on a borrowed colt,
and was buried in a borrowed tomb.
In fact, most of Jesus' material needs, as well as those of his disciples, were apparently met by donations from a group of devoted women who accompanied him. In his Gospel, Luke refers to "Mary, called Magdalene, from whom seven demons had gone out, and Joanna, the wife of Chuza, Herod's household manager, and Susanna, and many others, who provided for [Jesus and his disciples] out of their means" (Luke 8:2–3; see also Mark 15:40–41).
Jesus' Wealth
If this description could be taken as a comprehensive summary of how Jesus lived in the material world during his incarnation, we could conclude that his example was one of poverty and that our lives should likewise aim toward poverty. However, we can also read the Gospels with a focus on Jesus' wealth.
As we just noted, the economic status of Jesus' family at the time of his birth was clearly one of poverty or near-poverty. Yet, three years later when the magi visited Christ, bringing extremely costly gifts, Jesus' family was situated in a house, which indicates a probable increase in Mary and Joseph's economic status (see Matthew 2:11). Later, in Luke 2:41–51, the Gospel writer reports that Mary and Joseph had enough financial stability to travel as a family to Jerusalem to celebrate the Passover feast—a journey that was only required of adult males, not entire families (see Exodus 23:17).
The Bible does not explain details about the improved financial status of Jesus' family; however, it is likely that over time they became part of what we would identify as the economic middle class. Historians tell us Nazareth was a prosperous town, especially for tradesmen, since it was located near the city of Sepphoris, a luxurious Roman vacation destination that was under constant construction. We can surmise that Joseph, being a carpenter (Matthew 13:55), would have benefited from this opportunity for steady employment. Evidently, Jesus eventually took up his father's trade, since he was later known as "the carpenter" (Mark 6:3).
The Bible also reports that Jesus ministered to and identified with many wealthy and powerful individuals, including Joseph of Arimathea, Nicodemus, Zacchaeus, Levi, and certain unnamed Pharisees. Luke's Gospel especially highlights Jesus' enjoyment of food, his acceptance of costly gifts and his keeping company with the wealthy. For example, Luke records Jesus' attendance at parties and his dining with wealthy individuals (see Luke 5:29–32; 7:36–39; 11:37; 14:1–2). Some of these same themes appear in the Gospel of John, which reports Christ's first miracle to have occurred at a wedding celebration and later notes Jesus' acceptance of a gift of costly, luxurious perfume from Mary (see John 2:1–11; 12:1–3). Note Jesus' testimony regarding himself: "The Son of Man came eating and drinking" (Matthew 11:19).
Jesus' development as a person
The Bible says, "The child grew, and waxed strong in spirit, filled with wisdom: and the grace of God was upon Him." "And Jesus increased in wisdom and stature, and in favor with God and man." Luke 2:40,52.
His mind was bright and active. He was of quick understanding, and showed a thoughtfulness and wisdom beyond His years. Yet His ways were simple and childlike, and He grew in mind and body as other children grow.But Jesus was not in all things like other children. He always showed a sweet, unselfish spirit. His willing hands were always ready to serve others. He was patient and truthful.
Firm as a rock in standing for the right, He never failed to be gentle and courteous toward all. In His home, and wherever He might be, He was like a cheerful sunbeam.He was thoughtful and kind toward the aged and the poor, and He showed kindness even to the dumb animals. He would care tenderly for a little wounded bird, and every living thing was happier when He was near.
In the days of Christ the Jews gave much care to the education of their children. Their schools were connected with the synagogues, or places of worship, and the teachers were called rabbis, men who were supposed to be very learned. Jesus did not go to these schools, for they taught many things that were not true. Instead of God's Word, the sayings of men were studied, and often these were contrary to that which God had taught through His prophets.
God Himself by His Holy Spirit instructed Mary how to bring up His Son. Mary taught Jesus from the Holy Scriptures, and He learned to read and study them for Himself. Jesus also loved to study the wonderful things which God had made, in the earth and in the sky. In this book of nature He saw the trees and plants and animals, and the sun and the stars.
Day by day He watched them, and tried to learn lessons from them, and to understand the reason of things. Holy angels were with Him, and helped Him to learn from these things about God. Thus, as He grew in height and strength, He grew also in knowledge and wisdom.
Every child may gain knowledge as Jesus did. We should spend our time in learning only that which is true. Falsehood and fables will do us no good. Only the truth is of any value, and this we may learn from God's Word and from His works. As we study these things the angels will help us to understand.
Every year Joseph and Mary went up to Jerusalem, to the feast of the Passover. When Jesus was twelve years old, they took Him with them.The feast was held near the close of March or the beginning of April. In the days of Christ the people had grown cold and formal in their service to God. They thought more of their own pleasure than of His goodness to them.But it was not so with Jesus. He loved to think about God. As He came to the temple, He watched the priests in their work. He bowed with the worshipers as they knelt to pray, and His voice joined in the songs of praise.
Every morning and evening a lamb was offered upon the altar. This was to represent the death of the Saviour. As the child Jesus looked upon the innocent victim, the Holy Spirit taught Him its meaning. He knew that He Himself, as the Lamb of God, must die for the sins of men.
With such thoughts in His mind, Jesus wanted to be alone. So He did not stay with His parents in the temple, and when they started for home He was not with them. In a room connected with the temple there was a school taught by the rabbis, and to this place after a while the child Jesus came. He sat with the other youth at the feet of the great teachers, and listened to their words. The Jews had many wrong ideas about the Messiah. Jesus knew this, but He did not contradict the learned men. As one who wished to be taught, He asked questions about what the prophets had written.
The fifty-third chapter of Isaiah speaks of the Saviour's death, and Jesus read this chapter, and asked its meaning.The rabbis could give no answer. They began to question Jesus, and they were astonished at His knowledge of the Scriptures. They saw that He understood the Bible far better than they did. They saw that their teaching was wrong, but they were not willing to believe anything different. Yet Jesus was so modest and gentle that they were not angry with Him. They wanted to keep Him as a student, and teach Him to explain the Bible as they did.
When Joseph and Mary left Jerusalem on their journey toward home, they did not notice that Jesus stayed behind. They thought that He was with some of their friends in the company. "Son, why hast Thou thus dealt with us? Behold, Thy father and I have sought Thee sorrowing."
"How is it that ye sought Me?" Jesus answered. "Wist ye not that I must be about My Father's business?" Luke 2:48, 49.
Jesus lived in the home of a peasant, a poor man. Faithfully and cheerfully He did His part in helping to support the family. As soon as He was old enough, He learned a trade, and worked in the carpenter's shop with Joseph.
In the coarse dress of a common laborer He passed through the streets of the little town, going to and from His work. He did not use His divine power to make His life easier for Himself.
As Jesus worked in childhood and youth, He grew strong in body and mind. He tried to use all His powers in such a way as to keep them in health, that He might do the best work in every line.Whatever He did was done well. He wanted to be perfect, even in the handling of tools. By His example He taught that we ought to be industrious, that we should do our work carefully and well, and that such work is honorable.
How Jesus acted on his circumstances
Social Events in the Life of Jesus
In Luke 7 Jesus paid high compliments to John the Baptist and then proceeded to rebuke the people of that generation. He compared them to children who did not want to participate in any game that other children in the marketplace wanted to play, whether it is a wedding dance or a funeral dirge. In the same way, Jesus said, the people of that generation were hard to please. "For John the Baptist has come eating no bread and drinking no wine, and you say, 'He has a demon'; the Son of Man has come eating and drinking, and you say, 'Look, a glutton and a drunkard, a friend of tax collectors and sinners!'" (Luke 7:33-34). Jesus was accused of being a glutton and a drunkard. He went to dinner parties, but according to his critics it was not with "acceptable" people. He ate with "tax collectors and sinners," that is, with social, moral, and religious outcasts (Matt 9:10; Luke 15:1-2). When questioned by the chief priests and religious leaders for his disruptive conduct at the Temple, he said to them, "Truly I tell you, the tax collectors and the prostitutes are going into the kingdom of God ahead of you" (Matt 21:31).
On the other hand, Jesus apparently accepted dinner invitations from Pharisees, the very people who were so critical of Jesus for his associations with the wrong crowd. Jesus apparently could just as easily be in the company of a Pharisee as with a despised outcast. On one occasion Jesus was at a banquet at the home of a Pharisee by the name Simon (Luke 7:36-50). We can safely assume from the social customs of the day that only men were at the table. A woman with an alabaster jar of ointment came into the room to Jesus. Luke deftly describes her as "a woman in the city, who was a sinner," implying that she may have been a prostitute. She stood behind Jesus, bathed his feet with her tears, dried them with her hair, kissed his feet, and anointed them with the ointment.
It could not have been much more repulsive than this for the Pharisee. This was a woman of questionable character, who has unashamedly barged into a group of men at dinner. Her hair was down, which indicates that she is a prostitute. Not only that, she is caressing and kissing the feet of Jesus. Even though she was weeping, perhaps out of remorse as well as embarrassment for intruding into this male gathering, the Pharisee interprets all of this show of affection as seduction and is thinking, "If this man were a prophet, he would have known who and what kind of woman this is who is touching him, that she is a sinner."
Jesus sensed what Simon was thinking and proceeded to tell him a parable. "A certain creditor had two debtors; one owed five hundred denarii, and the other fifty. When they could not pay, he canceled the debts for both of them. Now which of them will love him more?" Simon answered, "I suppose the one for whom he canceled the greater debt." Jesus said to him, "You have judged rightly." Then turning toward the woman, he said to Simon, "Do you see this woman? I entered your house; you gave me no water for my feet, but she has bathed my feet with her tears and dried them with her hair. You gave me no kiss, but from the time I came in she has not stopped kissing my feet. You did not anoint my head with oil, but she has anointed my feet with ointment. Therefore, I tell you, her sins, which were many, have been forgiven; hence she has shown great love. But the one to whom little is forgiven, loves little."  (Lk 7:36-47)
Simon had apparently dispensed with the common courtesies that a host was expected to show a guest. It seems that Simon had invited Jesus with some reservations, to find out what sort of teacher he was. Jesus was on probation, and therefore not worthy of the customary foot-washing, greeting with a kiss, and anointing with ointment.
Jesus then turned to the woman and says, "Your sins are forgiven. Your faith has saved you; go in peace" (Lk 7:48).  In this incident Jesus has challenged the social boundaries that had been put in place by Pharisees and others in first-century Palestine in a couple of ways. First, Jesus redefined the place of women in society. He treated a woman with the same dignity as a man. In fact, in the very next paragraph in Luke's account (8:1-3) we read of several women who were among his followers and had even provided financial support for Jesus and his group. Imagine women providing support to a group of men in a patriarchal society!
Another way that Jesus challenged social boundaries in this story has to do with holiness or purity laws. Simon was scandalized that this sinful woman was touching Jesus' feet without receiving a reprimand from Jesus. How could a holy prophet allow such a filthy woman to touch him? Instead of putting her in her place, Jesus even commended her for her public demonstration of love and offered her forgiveness, salvation, and peace.  In doing so, Jesus placed relationships between people above ceremonial laws governing what and who was "unclean."
Not only did Jesus challenge gender boundaries, but he also went against the norm of racial boundaries. In John 4 Jesus spoke with a Samaritan woman and asked for a drink. She had two things working against her: she was not only a woman, but also a Samaritan. Because of some past history, Jews and Samaritans had no dealings with each other for centuries. Even she herself was surprised that he, a Jewish man, would speak to her, a woman of Samaria, in broad daylight at the public well.  When the disciples returned from purchasing food, they too were surprised that Jesus was speaking to a Samaritan woman.
One of the most powerful parables of Jesus is the parable of the Good Samaritan (Luke 10). Most people today think that being a Good Samaritan is a wonderful quality, helping someone that has been hurt and stranded, and it is of course an admirable quality. But the power of this parable lies in the fact that Jesus presents a Samaritan as a model of neighborliness in answer to a Jewish theologian's question, "Who is my neighbor?" A Samaritan who is looked down on by Jews Jesus held up as a model of proper response to others in the name of God. From a first-century Jewish perspective, it could not have been much more offensive than that. Again, Jesus challenged the racial divisions of his day.
The social life of Jesus did not fit the norm. People were scandalized by his behavior. Consider what it must have looked like for Jesus to lead the kind of life he did. Here is a man who did not settle down in a place, hold down a job, and become a productive, responsible person in his town. Instead, he was always on the move, surrounded by nobodies who had also quit their jobs and were roaming hither and yon. They were even being supported by women! I wonder what Peter's wife and his mother-in-law thought about Peter quitting his fishing business in Capernaum to follow this man from Nazareth. What did his neighbors think? Who was this shiftless Nazarene who didn't seem to have much to do with his own townspeople and instead spent time in lonely places praying or teaching a nondescript crowd. He even said, "Foxes have holes and birds of the air have nests, but the Son of Man has nowhere to lay his head" (Luke 9:58). Well, if he would hold down a job, he would have a place!
We often fail to understand the social dimension of the message of Jesus about the kingdom of God. The message of Jesus was not simply to restore our broken relationship with God. Most of his message had to do with healing the broken relationships among people who have been separated from each other because of artificial lines of demarcation based on gender, race and religion.
Family Relationships,
In Jewish life the family held a very important place. It was of course a patriarchal society with the father holding the place of authority and power. In a social context like that, some of the most radical statements that Jesus made had to do with family relationships. Here are a few examples that have survived in the gospel tradition.
On one occasion Jesus told someone to follow him. The man said, "Lord, first let me go and bury my father." Jesus replied, "Let the dead bury their own dead; but as for you, go and proclaim the kingdom of God" (Luke 9:60). In this scheme of things, what happens to family responsibility, particularly the supreme responsibility of burying one's father?
Immediately after that dialogue we read about another man who said to Jesus, "I will follow you, Lord; but let me first say farewell to those at my home." Jesus said to him, "No one who puts a hand to the plow and looks back is fit for the kingdom of God" (Luke 9:62). One can't even take the time to say farewell to one's family.
Perhaps the most radical saying of all concerning the family is this one: "Whoever comes to me and does not hate father and mother, wife and children, brothers and sisters, yes, and even life itself, cannot be my disciple" (Luke 14:26). To use the language of our own time, Jesus does not seem to believe in family values!
These are indeed some of the most provocative sayings of Jesus. How can we make sense of such statements when they seem to attack the most basic social unit of civilization, the family? Is there anything that is even more basic than the family? Indeed there is, and it is the kingdom of God. Not even family loyalties must stand in the way of one's commitment to the kingdom of God. At the heart of the message of Jesus was the kingdom of God. Everything else, even one's own family, must take a secondary place. At times people may have to sacrifice their family relationships to fulfill the demands of discipleship in the kingdom of God. Jesus was not particularly dismantling the social unit of the family as such. He was using hyperbole or exaggerated language to ask prospective disciples, "What is your most important allegiance? Is it the kingdom of God or is it something else like your race, your tribe, your nation or your family?"
Jesus himself lived out the ethic of the kingdom of God that he demanded of his followers. We get some strong hints in Mark 3:20-35 that the relationship between Jesus and his biological family was not particularly congenial. A crowd had gathered around Jesus in a home, with the result that there was no time to eat. Mark tells us that "when his family heard it, they went out to restrain him, for people were saying, 'He has gone out of his mind'" (v. 21). We are not told in this verse which members of Jesus' family came to restrain him. However, several verses later (v. 31) we are told that his mother and his brothers came and were standing outside. Even the mother of Jesus thought that her son had gone mad. Apparently the Gospel of Mark, the first gospel to be written, has no knowledge of the tradition about the circumstances of the virgin birth of Jesus that we find in Matthew and Luke.
Not only do the members of Jesus' immediate family have negative feelings about Jesus, but also Jesus himself seemed to express less than warm feelings about his family. When he was told that his mother and brothers (and sisters, according to some manuscripts) were outside wanting to speak to him, he seemed to brush them aside and pointed to the crowd and said, "Here are my mother and my brothers! Whoever does the will of God is my brother and sister and mother" (Mark 3:34-35).
The story of Jesus at the Temple at age twelve in Luke 2 may also be cited as evidence that even at this early age Jesus was beginning to distance himself from his family. Even though he did go with his parents back to Nazareth, was obedient to them, and increased in wisdom and in divine and human favor, there were things about Jesus that were puzzling to his mother. She reprimanded him when she said, "Child, why have you treated us like this?" When Jesus replied to his parents that he must be in his Father's house, Luke comments that they did not understand what he said to them. There are subtle hints here and there that even at this early age not everything between Jesus and his parents was entirely on the positive side. Luke's comment that his mother "treasured all these things in her heart" indicates that there were unresolved issues in her mind concerning Jesus.
What are we to make of such a portrait of Jesus and his family? We who value family life so highly might find these stories in the gospels a bit disconcerting, to say the least. We must nevertheless take seriously the fact that for Jesus the kingdom of God was the operative reality and that all other loyalties were secondary. Not only one's family, but even one's own life must be denied in order to experience the reality of the kingdom of God.
Religious Institutions and Practices
A significant part of a person's social world is comprised of religious traditions, institutions, and practices. This was particularly so in the world of Jesus. In modern times we have divorced religion from other aspects of life. In American life we have celebrated the principle of the separation of church and state. Secularism is a phenomenon of modern life that would be inconceivable in ancient cultures, including the culture of first-century Judaism where Jesus was most at home. Divorcing one's religious loyalties and commitments from one's political, social, and economic life is a relatively modern phenomenon.
The religious world of Jesus was Judaism. His Bible was the Hebrew scriptures. For him the synagogue was the place of worship. The Sabbath was a day of worship at the synagogue. The God of Judaism was his God. To understand Jesus properly we must begin with the premise that he was a Jew. As Christians we have often thought of Jesus as the founder of a brand-new religion, Christianity or the Christian church. That is not quite what Jesus was up to. Before we say anything else about his disagreements and debates with other Jewish people of his time we must firmly establish in our minds the fact that Jesus lived, thought, and functioned within the parameters of Judaism.
Having said that, we can then begin to note that Jesus did raise some serious questions about the way that Judaism was being practiced. By the same token, however, we must also say that he would probably raise some equally serious questions about the way Christianity is practiced today. The debates in which Jesus engaged with various Jewish factions must not be thought of as a debate between Christianity and Judaism. Rather, his debates were all within the context of Judaism. Think of them as arguments within a family rather than a feud between two warring tribes.
For example, Jesus observed the Sabbath, as is clear from the fact that on the Sabbath he was at the synagogue for worship (Mark 1:21). Nevertheless, the way he observed it did not suit everyone. When his disciples plucked heads of grain on the Sabbath as they were walking through grain fields, the Pharisees objected because that was considered work. Jesus replied, "The Sabbath was made for humankind, and not humankind for the Sabbath" (Mark 2:27). Another objection of the Pharisees was that Jesus healed on the Sabbath even when there was no danger to life (Mark 3:1-6). The attitude of Jesus was that it was lawful to do good and to save life on the Sabbath. Thus it is not that Jesus disregarded the Sabbath; rather, he redefined what it meant to keep the Sabbath holy.
Another bone of contention between Jesus and others was how to define clean and unclean. Jesus touched people who were considered untouchable, people with leprosy, a hemorrhaging woman, dead persons, and brought healing and restored life to these individuals. The Pharisaic assumption was that the ritually unclean contaminated the clean. The assumption of Jesus was that the clean brought cleansing and healing to the unclean. In fact, Jesus operated with the notion that illness did not make a person unclean.
Another dispute that the Pharisees had with Jesus was about washing hands before a meal and washing food bought at the market before eating it. It should be noted that this was not a hygienic but a religious concern. Hands and food were ritually defiled and had to be cleansed in a religious ritual of purification. In his reply to his critics Jesus said, "There is nothing outside a person that by going in can defile, but the things that come out are what defile… For it is from within, from the human heart, that evil intentions come" (Mark 7:15, 21).
In the Sermon on the Mount Jesus had some things to say about such religious acts of piety as giving alms, praying, and fasting (Matt 6:1-18). Again, it was not that Jesus objected to these practices. He himself prayed and fasted (Matt 4:2), and he told his disciples to give to anyone who begs and not to hold back (Matt 5:42). What he objected to was the manner in which these practices were being carried on and their intention. Jesus said that these acts of piety must be done in secret in the presence of God rather than as an ostentatious showing off of one's piety so others could see.
The establishment of the kingdom of God by Jesus [Jesus' goal]
With the coming of Christ, the kingdom begins not in the coronation of a mighty king but in the birth Jesus. Yet as Jesus' ministry begins in Mark, he announces, "The time is fulfilled, and the kingdom of God is at hand; repent and believe in the gospel" (Mark 1:15). What Israel had long awaited, Christ had now inaugurated.
Where the king is, there is the kingdom. This is precisely why Jesus says to the Pharisees, "The kingdom of God is in the midst of you" (Luke 17:21). As Graeme Goldsworthy teaches, Jesus embodies the kingdom motif of God's people in God's place under God's rule. Jesus is both the faithful ruler and the righteous citizen of the kingdom.
Jesus reveals that his purpose is to proclaim the kingdom. Jesus described his mission saying that he "must preach the good news of the kingdom of God" (Luke 4:43).
Through his words, Jesus explains the kingdom and invites people to enter into it. Luke summarizes Jesus' ministry as "proclaiming and bringing the good news of the kingdom of God" (Luke 8:1). The declaration of the kingdom often came through the parables of Jesus that illustrated what it was and how it worked.
Through his works, Jesus shows the power of the kingdom and his authority over the prince of darkness. As Jesus explains, "If it is by the finger of God that I cast out demons, then the kingdom of God has come upon you" (Luke 11:20). Jesus not only declares the kingdom in his words but also demonstrates the kingdom in his works.
 Jesus deploys the kingdom.
Jesus sends his followers out as ambassadors of the kingdom to herald its arrival. This deployment happens in Luke 10 as Jesus sends out the 72, instructing them to say, "The kingdom of God has come near to you" (Luke 10:9). In the great commission, king Jesus issues his discipleship battle plan to the church because he possesses "all authority in heaven and on earth" (Matt 28:18). Jesus sends his soldiers to the front lines to engage the kingdom of darkness.
Jesus transforms the kingdom.
Israel's messianic hopes focused on the coming of a military conqueror who would rescue them from their geo-political enemies. That is why they sought to make Jesus king (John 6:15). But Jesus reorients their vision by declaring, "My kingdom is not of this world" (John 18:36). Jesus transforms the kingdom, showing it is holistic in its nature, redemptive in its mission, and cosmic in its scope.
Through his victorious death and resurrection, Jesus redeems the kingdom. As he satisfies the wrath of God poured out for those who rebel against his rule, Jesus defeats Satan, sin, and death (Col 2:14-15). He overcomes the world, the flesh, and the Devil by destroying the power of the kingdom of darkness. By purchasing a kingdom people at the cross, Jesus proves himself to be the rightful ruler of the restored kingdom.
In his final words to his people, Jesus concludes his earthly ministry by clarifying the kingdom. Just before his ascension, Jesus' disciples asked him, "Lord, will you at this time restore the kingdom to Israel?" (Acts 1:6). Even at the conclusion of his earthly ministry, Jesus resolved confusion about the kingdom. So the kingdom was key to the start of Jesus' earthly ministry and its culmination.
In the second coming of Christ, Jesus returns as a triumphant warrior king. As he returns to achieve final victory, the name scribed on his body is "King of kings and Lord of lords" (Rev 19:16). At last, he places all his enemies under his feet as he launches a new creation kingdom that fully reflects his righteous reign. He consummates the conquest that began with his birth.
If the kingdom of God was central to Jesus' life and ministry, then it remains crucial to our theology and ethics today.
Conclusion
Based on the example of Jesus' life, what are we to conclude about living in the material world? During his lifetime, Jesus experienced a range of economic statuses. He would have experienced relative poverty at his birth, a first-century middle-class upbringing prior to embarking on his ministry and then voluntary poverty during his ministry. It is telling to note that Christ never condemned wealth or poverty itself; rather, he confronted sins that often led to wealth or poverty—sins including greed, pride, laziness, injustice and theft, among others. Moreover, Jesus was comfortable with and proficient at interacting with both rich and poor.
What does Jesus' example mean for us? To be Christ-like, we need to learn to be content in our own material circumstances, whatever they may be (Philippians 4:11). Seeking to change our financial status, whether from poverty to wealth or from wealth to poverty, seems permissible, as long as our motives are godly. Furthermore, it is Christ-like to confront sins that result in an unjust material state, whether it be poverty or wealth. Cultivating the ability to talk with the poor and the rich alike will be a helpful skill as we seek to reach the world with the gospel of Christ.