You can listen to this unit here
Now that we have covered the topic about computer Aided research and reporting, lets dig into a topic about searching strategies on internet for journalists.
Whether you are covering a story, writing a feature, editing someone's copy or doing background research, the Internet can provide masses of detailed background.
It will also help you find new ideas and new contacts, if you know where to look. But few journalists have been trained in how to work online. This training is aimed at offering journalists the basics of utilizing the internet for better reporting.
How to find out more about a story using the internet
Remember the Internet presents:
More sources –search names, officials or experts, including particular data
Has a wider geographical range wider (world wide web)
Direct access (the time you want the info you search and get it from anywhere you are with an internet connection-as opposed to a library)
Multi media: you can search for audio/video/graphics, maps to help add more info and life to your story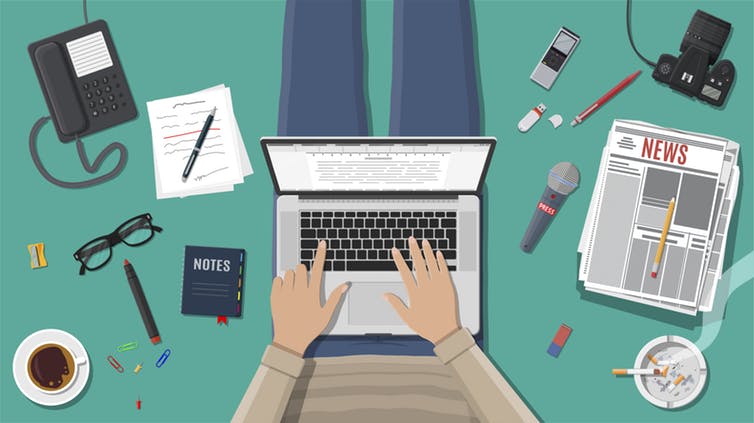 By now, many of you know that you can easily search for what you want in Google, the leading search engine (details on search engines provided later).
You put your search term in the search box and hit search and you will get many results from which to chose the most relevant.
But remember that Google indexes about 10 billion pages but that is 20% of the information on the web
Databases provide more data but are not accessed easily by search engines
How do you find databases?

Utilise Institutional approach for searching
For human rights stories as an example, the UN, Human Rights Watch, CIA fact hand book, etc these organizations keep compiling on HR issues. Go to their websites and search for the information you want.

Find leading media:, BBC, Economist, newvision.co.ug, and subscribe to RSS feed
Search news site (newspaper) archives: on their website search
Search the web with Google
Important tips for web search
The trick to efficient web searches is to choose your search keywords and phrases with enough precision to exclude the masses of results that are irrelevant to what you are interested in.
Set your preferences to return the maximum results
The Google page has a link marked 'preferences'. This allows you to set some search preferences (to search only English language pages, for instance) but the most useful preference to change is the number of results shown for each search.
The default setting is for 10 results which means you have to refresh the page each time to get the next ten. Set preferences for the maximum 100 results – which allows you to scan much bigger chunks of data to see if it is relevant.
Keywords provide a simple way of narrowing down your focus, but, often, keywords alone are not enough. Say you are looking for John Smith.
Simply typing in John and Smith in the search bar is going to give you every document where both of those names appear: hundreds of thousands of documents. To avoid drowning, you will need to find relatively unique features that identify the John Smith you are looking for.
"John Smith" will return only those results where the words appear together. If you have a middle name you can add that, for example: "John Sylvester Smith"
You can combine options using the OR command written in capitals, which Google uses to distinguish from the word 'or'. "John Sylvester Smith" OR "John S Smith" OR "JS Smith"
Add facts that you know or suspect
Say the John Smith you are interested in is alleged to be involved in drug smuggling and operates out of Zurich. You would add to your search bar: "John Smith" Zurich or perhaps "John Smith" Zurich drugs Which would return only pages where all those words occur.
Country-specific searches
You may not be certain that Smith operates out of Zurich, but you are sure he is based in Switzerland. Using the "site:" command, Google allows you to search only pages with a specific country domain designation. The Swiss domain designation is ".ch" while Uganda is ".ug" So you might type in the search bar: "John Smith" site:.ch which would return all Swiss pages containing the name John Smith; or "John Smith" drugs site:.ch The domain designation for South Africa is .za, for Britain .uk Not sure of the country designation? Google: "domain by country"
Organisation-specific searches
Many commercial websites end with .com; many NGO's, developmental organisations' sites and activist groups end with .org. So if you are researching wind turbines, and want the companies, you might use "wind turbines site: .com". If you want to find criticism about wind turbines, you might use "wind turbines site:.org". If you want data on activist groups in Uganda, you type "wind turbines site: .or.ug".
Use the net to find sources
Drug smuggler John Smith may never have appeared on the net in that context (as an accused drug smuggler) so the next best thing is to find an expert on the drug trade in Switzerland who might have heard of John Smith and be able to give you more information. "drug smuggling in Switzerland" or "drug smuggling" site:.ch should give you access to newspaper or academic articles giving the names of such experts. You can then google their names to find their telephone numbers or email addresses and make contact.
Web pages change or are shut down. You may get a result on Google and find the page has gone. Then click on the "cached" link on the specific result. Google saves a copy of the pages that it catalogues as it searches the web, and that is the cache version: the snapshot of the page as it was when Google's computer looked at it. That copy is often still available long after the original page has disappeared from the net. This is very useful for tracking companies and individuals who have 'disappeared': they often still exist in caches
Use the internet's phonebook
Nearly every country has an extensive telephone database, usually under the term "white pages" (even many non-Englishspeaking countries list "white pages" of their phone directories in English).
So, for example, to try to look up John Smith's Swiss number, you would Google "white pages" site:.ch and find the sites that offer Swiss telephone directories. Generally, directories require that you specify at least the town/city as well as the name. This might not be as useful for Uganda until such a directory is put online.
Download long articles for later reading
If you have limited opportunity to go online, then save pages that look useful for background research so you can go through them carefully later.
Tips on how to Google more efficiently
Build up your own database in a structured searchable way
When you save documents from the internet, or save transcripts of interviews or notes, do so in a way which will allow you to find information again easily, or your virtual desktop will end up like many journalists' actual desks: a vast, widely spread pile of assorted data where it is difficult to find anything at all, let alone quickly.
There is a great free internet tool, called 'Google Desktop', that searches and lists your computer files for you. Simply key in 'John Smith' and the tool will give you a list of all the files you have saved, even many years back under you can't remember what name, with 'John Smith' in it.
Look different source type: doc, xls, ppt
Use Google news and create RSS feeds
Find institutions and their databases
Bloggers: using technorati
Use Twitter
Tools for handling data from databases

Spreadsheet; excel
Database; access
Mapping GIS
There are several tools to help u
Remember:
In journalism:

Graphs are analysis not illustrations
Cooperation between programmers, design and journalists important
Aim at better journalism; better storytelling, informing public

What do you need?

knowledge about statistics
How to handle spreadsheets, graphs, maps
Interactivity using flash or other visualization softwares e.g google docs docs.google.com
Verify the sources of the results before you just copy their content
Look closely at the url to ensure it is genuine…
Read the about and or contact page to see whether site is dependable, see the telephone and email contacts provided…are they dependabl;e
Do a whois.com or www.allwhois.com search to determine who owns the site
If it is from a social media pages, check the about, check their friends, their other posts/updates to see whether that is the kind of company or organisation to depend on
Stephen C. Miller, an assistant to the technology editor at The New York Times, in 1997 came up with a strategy for evaluating Internet information. The Freedom Forum Online initially posted his strategy for handy reference. Despite the proliferation in 2001 and 2002 of new Web address endings (including .biz, .info and .name), Miller's guide is still helpful as a starting point in thinking about the usefulness of specific types of Web pages.
To sum up his strategy:
government Web sites have the most reliable info in the United States (All U.S. federal government Web domain names end in .gov, along with some state sites; all U.S. military sites end in .mil. In Uganda, all government websites end with .go.ug
university studies—especially peer-reviewed ones–are the next most reliable. (University Web sites end in .edu. But be careful! Students post Web sites with .edu endings, too, because universities give them free server space. A tip-off of such a personal Web page posting is the tilda ~ in the URL.). In Uganda, universities and academic institutions end with .ac.ug
Special-interest groups, many which post pages ending in .org, often post good information. But remember: The groups are biased. They have an agenda. And remember that although .org URLs were intended for nonprofits, commercial companies or individuals can buy sites ending in .org, too.
Other types of pages should be eyed with a reporter's caution. This goes for commercial sites ending in .com, .net and now .biz, and any personal home pages (such as those now ending in .name). However, most U.S. news sites end in .com, and their Web information is generally as reliable as that published in their more traditional print or broadcast sister publications.
Continue listening to this audio here
When evaluating Web pages, check to see:
Who's authoring and publishing them. Is the publisher a scholar on that topic–or someone simply putting forth opinions with no substantiation?
If the writer unbiased, or someone with an agenda?
If the writer list a bibliography or source or Web links list, so you can do further research on your own, or independently verify information?
When the site was last updated. A credible site should tell you this on the home page. Currency is important!
Credible sites should also prominently list a contact phone number and/or e-mail address. Just be suspicious of the information if they dont have the above. But If they do, call or e-mail the listed contacts to verify the information or to ask additional questions, just as you would when reporting for print or broadcast outlets.
And If there is no apparent contact info, click on the ending of the Web address area in your browser, and backspace and delete up to the domain address—the address before the first single slash. Often, this will give you the home page for the site and will tell you who created the site.
Remember to look at all information on the Internet with a critical eye, just as you would when evaluating information handed to you anonymously!
Advanced search…You need advanced search capabilities to search some specifics
Population of uganda
Number of cell phone subscriptions
Worldbank statistics
Wolfram alpha
Google public data
Know your information sources. For example the CIA Fact Book https://www.cia.gov/library/publications/the-world-factbook/ , Word Bank or the UN have detailed facts on countries and development aspects.
Why is mastering Internet and mobile important for Journalists and traditional media
The overall purpose of learning and utilizing all these online and mobile tools and platforms, and ensuring we get the best stories is to be able to report better for today's news and information consumer. Traditionally, we think of newspapers and magazines (print), and Radio and Television (broadcast) when talking of the media. Today, New Media tools and platforms including social media are key to how people access news and information.
New Media are interactive digital forms of communication that use the internet, mobile phones and related devices to avail content to users. New Media tools are helping anyone interested to connect, collaborate and create content when they want to. They also allow people (audience members) more freedom to access the content they want, when they want it. People are no longer waiting for the news to just come to them or to passively consume what is given to them.
In addition the Legacy Media (what we traditionally knew as mass media) is slowly giving way to one of personal and participatory media. New Media is already having profound implications for traditional business models in the media industry, which are based on aggregating large passive audiences and holding them captive during advertising interruptions .
In the new-media era, audiences will occasionally be large, but often small, and usually tiny. Instead of a few large capital-rich media giants competing with one another for these audiences, we see small firms and individuals competing or, more often, collaborating to better serve audience members.
In the new era, we see that People no longer passively "consume" media (and thus advertising, its main revenue source) but actively participate in the media, which usually means creating content, in whatever form and on whatever scale. This does not have to mean that people write their own newspaper or article. They could comment, rate an article or restaurant listing or the movie they watched or as sophisticated as shooting a video of their own experience and sharing it online and or mobile . With the Ipod or the several MP3 players, people are no longer waiting to tune into a radio or television programme to consume their favourite music. There is a variety of  collection (from the internet or music vendors) their favourite songs, make their own lists, hit plays and they listen at will when they want to. They can easily organize their music on their devices and easily search for the song (audio or video) that they want. There is creation music lists and share them with their friends online or mobile.
We see the boundaries between audiences and creators become blurred and often invisible. In the words of David Sifry, the founder of Technorati, a search engine for blogs, one-to-many "lectures" (ie, from media companies to their audiences) are transformed into "conversations" among "the people formerly known as the audience". This has changed the tone of public discussions and indeed (or should) how the media should target messages and engage people.
Further more Journalists need to be aware of this new news consumer, and develop content (products) that best suit him/her. We have to learn how to avail the content in different media to the new empowered consumer, and be able to publish and share it on interactive platforms (online and mobile) where one can access the content when and how they want it, and be able to share it.
The public need content that is relevant for online and mobile (even if as supplements) to the content we produce to our media houses. We can utilize the online and mobile tools (see glossary of tools and terms) to produce more relevant content for today's news consumer.
Further Reporting tools
Reporter's Desktop
Search engines are grouped together here, along with explanations of how to use each best. Duff Wilson also provides easy access to mapping, people, phone and e-mail searches, some of the better reference sites.
Bill Dedman's Power Reporting Resources for Journalists
Thousands of free research tools, the father of computer-assisted reporting boasts, and no ads. This one gets a star. Check out GuideStar under Nonprofits; and Treasure Hunt under Training.
The Journalist's Toolbox
"The Journalist's Toolbox started in 1996 as a page linked off of one of Mike Reilley's Newswriting class syllabi at Northwestern University. Over the years, Reilley and his students kept adding links to the one-page site. Then professors from other universities shared links. Then working professionals … You get the idea."
The Elements of Style by William Strunk Jr.
www.bartleby.com/141/index.html
The grammar guru online. "It gives in brief space the principal requirements of plain English style and concentrates attention on the rules of usage and principles of composition most commonly violated.".
Understanding the marriage between Traditional (Legacy) Media and New media
http://www.geraldbusinge.com/2012/05/07/how-are-traditional-media-taking-advantage-of-new-media/
A presentation by Gerald Businge on how legacy Media are or should be utilizing new media to keep relevant to the changing news consumption tends
The following video shows Online Research: Tips for Effective Search Strategies

Best of Luck                           ###