MINERAL REVOLUTION
The Mineral Revolution is a term used by historians to refer to the rapid industrialization and economic changes that occurred in South Africa from the 1870s onwards.
MINERAL RESOURCES IN S.AFRICA
Before the minerals were discovered in South Africa. It mainly depended on agriculture.
The cape depended on wine and pastoral farming, Orange Free State on cereals and sheep rearing and Transvaal on sheep and cattle rearing.
The economy was controlled by the Europeans mainly the British and Africans provided labour.
Generally the economy was weak i.e. South Africa had poor communication and low standards of living.
Later in 1867, the diamond was discovered at Kimberly and in 1885; gold was discovered at Witwatersrand or at the Rand.
Other minerals like manganese were discovered in various places in South Africa.
By 1892, diamond export fetched more than four million pounds a year hence south Africa was experiencing a mineral revolution.
The minerals encouraged the development of the cash crop farming on a large scale especially around the mines
Later the economy changed from an agricultural to an industrial one and local markets were enlarged.
Communication was improved quickly and greatly for example in 1887 the Transvaal railway was constructed in 1891, the natal railway was constructed.
In 1892, the delgea Pretoria railway was completed and the cape railway was also finished.
Telephones, telegrams, roads were built and improved.
Boer states rapidly came out of poverty in an economic boom.
Rich mining companies for example De- Boers and the british Africa company was set up and heavily taxed by the boers.
There was growth of agricultural processing industries and urbanization took place for example in Transvaal, Johannesburg, Vereniging among others.
The white population in the interior increased and the migrant system labour developed.
Banks were constructed for example the standard orient bank. Modern steamers were introduced on the Orange and Vaal river.
The price of land in areas around the mine rose and many Africans sold much the inland.
Africans massively started searching for cash jobs leading to rural-urban migration.
TYPES OF MINERALS IN SOUTH AFRICAN

EFFECTS OF THE DISCOVERY OF THE AFRICANS
Some Africans got chances for new jobs in the mines
They got market for their agricultural produces especially near the mines
It led to rural-urban migration as Africans went to town they were powerless
There was social disintegration as husbands separated from their wives
Africans were discriminated in employment centres as they were given lowly jobs.
Africans who migrated to the cities lived in camps reserves and shantytowns for example Soweto.
Africans lost their independence
Africans lost their land where the minerals were located for example Griqualand
There was a breakdown of African culture and traditional practices
There was an emergency of new African behavior for example money not wives and cows became the new symbols of success and status.
The marriage was postponed and tended to be monogamous
New elite class emerged and included men, for example, Luthuli Albert and Walter Sisulu
A cash economy was introduced though Africans were paid low wages
Africans were forced to work on contract
Africans acquired bad European habits, for example, prostitution crime and alcoholism.
They lost their lives in mine accidents and got European diseases
British influence over Africans increased and they annexed Swaziland, Lesotho and Botswana.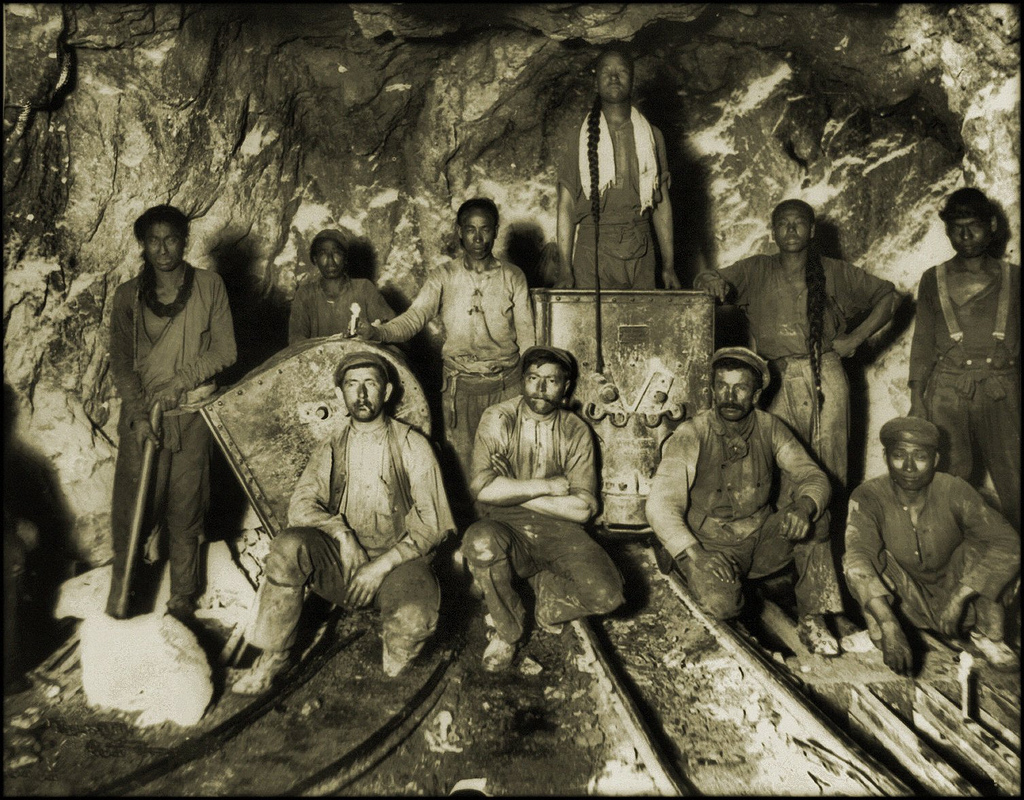 EFFECTS OF THE MINERALS TO THE WHITES
They were put into an industrial revolution as gold and diamonds became and life led to many industries.
It increased their wealth and their capital investment
Bad practices for example prostitution, theft and crimes increased
They became richer especially in the infrastructures for example Delgia Transvaal railway and natal Transvaal railway were constructed by 1891.
Steamships linked south Africa plus telephones, telegraph and bridges
Social infrastructure for example banks, schools, hospitals came into existence
It led to growth of towns for example Pretoria, Johannesburg
The whites conquered some African states as their military strength increased
There was an influx of British settles called utilanders into Transvaal
Britain encircled the Boer state so as to occupy them
British imperialism increased and they fronted the idea of a federation which the Boers rejected
It led to the Anglo Boer wars of 1880-1881, 1895 and 1899-1902
It led to loss or destruction of property between the Boers and British
It strengthened Boer nationalism and unity
It led to rise of new strong men for example Paul Kruger and Cecil Rhodes
It increased the prosperity of the cape which on her own without help from Britain
This led to the cape limited independence in 1872
THIS VIDEO EXPLAINS MORE ABOUT THE MINERAL REVOLUTION