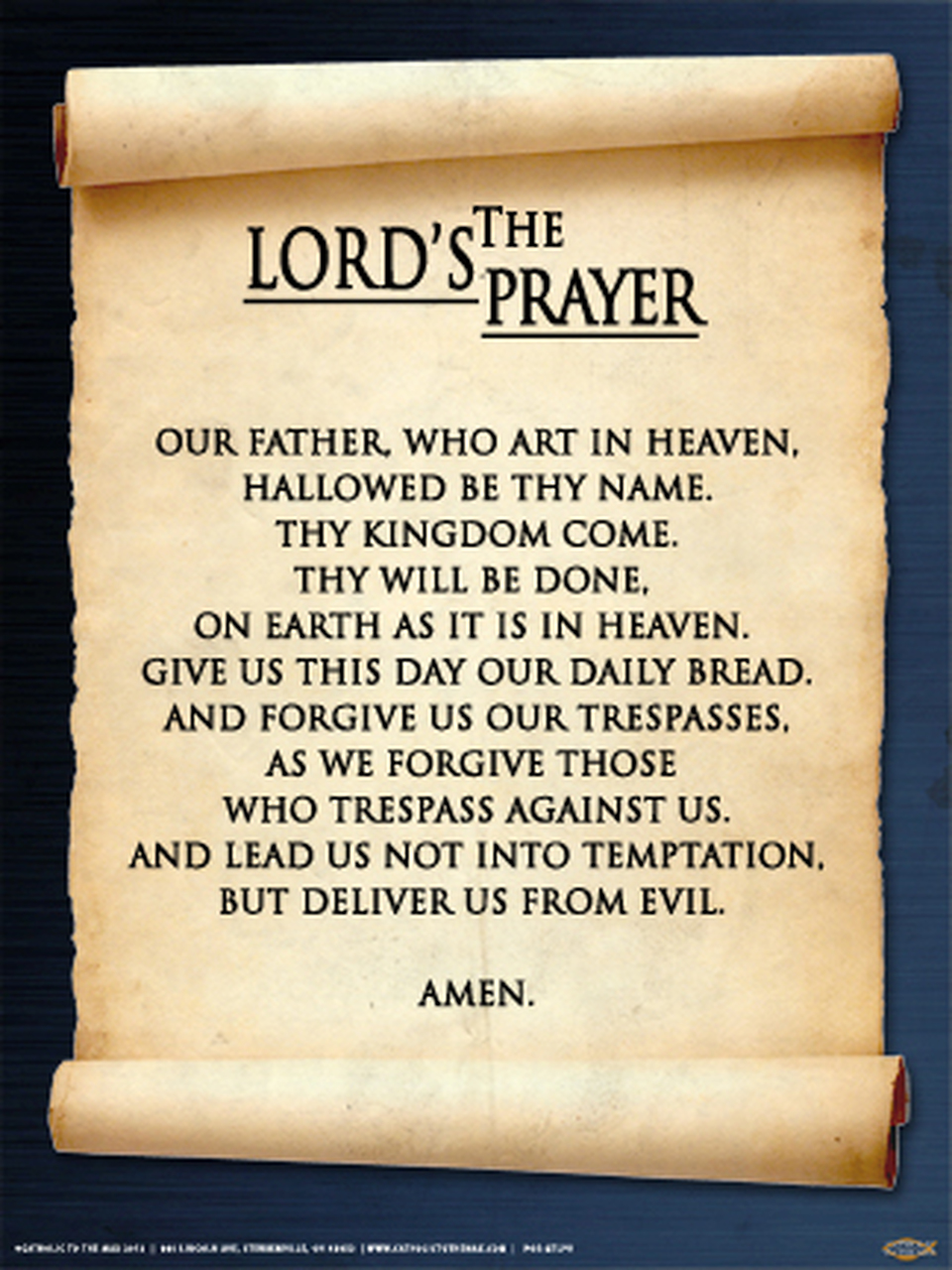 OUR LORD'S PRAYER
Our father who art in Heaven, Hallowed be thy name, thy kingdom come, thy will be done on earth as it is in Heaven. Give us our daily bread forgive us all our trespasses. As we forgive those who trespass against us. And lead us not into temptation, but deliver us from all that is evil, for thin is the kingdom, the power and the glory, forever and ever, Amen.
WATCH THE VIDEO BELOW TO UNDERSTAND THE LORDS PRAYER

EXERCISE
1. Which prayer did Jesus teach to his disciples?
– The Lord's Prayer.
2. State the first line/verse of our Lord's Prayer.
– Our father who art in Heaven, Hallowed be thy name.
3. List down the requests that we make in the Lord's Prayer.
– We request for our daily bread
– We request for forgiveness
– We request not to be led into temptations.
4. What is the meaning of the word "Amen"
-Amen means 'let it be so'
GOD'S PEOPLE AND THE LAW.  
NOAH AND THE ARK.
1. Who built the Ark?
Noah built the Ark
2. Why was Noah asked to build the Ark?
– God was going to send the flood to punish all sinners.
3. Why was Noah Chosen to build the Ark?
(a) He was the only righteous person during his time
(b) He was so faithful to God.
4. How many people survived the flood?
– Only eight people survived the flood
5 Name the three Sons of Noah
(i) Ham
(ii) Shem
(ii) Japheth.
6. Before the flood, Noah was asked to take to the Ark a male and female of every kind of animal and bird.
7. The flood lasted for forty days and nights.
8. After the floods, God made a covenant with Noah and this include;
(i) God promised not to punish his people with floods again
(ii) God promised Noah to have so many descendants Gen 9:1-17
9. Which sign reminds us about Noah Covenant with God?
– The Rainbow
10. What is a covenant?
An agreement between God and man.
WATCH THE MOVIE BELOW TO LEARN AND UNDERSTAND MORE ABOUT THE BUILDING OF THE ARK AND THE FLOODS