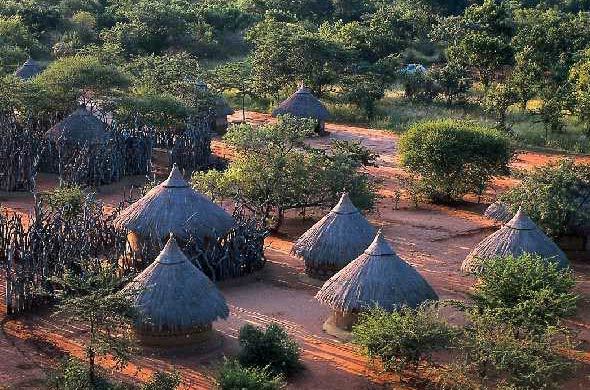 Little is known about thus defensive state apart from its struggles to remain free during the hard times of Mfecane and European imperialism from both the boers and the british.
A state was established in a mountain of Transvaal by Sekwati unfourtunately in 1961, Sekwati died and the blood served was called between Tois two children Mklampures was expelled into Swaziland.
Unfoutunately for Sekukuni the boers picked interest in his state and later were joined by the british. These two were later joined by Mkampuru and swazi to fight the Pedi from 1861-1879 when the pedi state was finally disrupted.
WHY PEDI FOUGHT WITH THE WHITES (BOERS AND BRITISH FROM 1861-1879).
The state was situated in the safety of Masego hill east of Transvaal. This encouraged them.
Sekukuni was always helped by his brother Sohonnes Din Isoanyene hence the rebellion
The whites were flooding into Sekukuni's state right from 1861-1879
The boers wanted to expand their Transvaal state and get an outlet near the ocean.
Sekukuni wanted to defend his independence very much
Sekukuni's brother Mlampuru with the help of the swazi also always encouraged the boers attract the boers for his decision.
The boers wanted to extend the Pedi because they always hide all their enemies threatening their peace.
Sekukuni also helped the missionaries who had been allowed in the kingdom because they were dividing and also spying for the boers.
Sekukuni was accused of having burnt down a Germany mission station
The unpopular tranvaal president Burgbers wanted to save his regime by attacking and harassing them.
The boers always attacked and harassed the pedi farmers preventing them from agriculture.
When the british annex to transvaal in 1877 they conflicted on the side of the boers,.
Rise of british imperialism of European imperialism and their desire to federate other all South Africa under them.
Desire to defend Pedi's land
The role played by the british war mongress especially clerk and wolsely.
The role played by the pedi leader sekukuni who was not ready to slunder.
EFFECTS OF THE RESULTS
Loss of lives
Destruction of property
Agriculture was distrupted
Fmine
Partition leaders were billed Sekukuni's on 8 somusuto
The pedi were defeated
The pedi lost independence
Sekukuni was later billed by his brother Mlampuzu
Many people were displaced
The war was very costly especiually to the boers who even became bankrupt
Increase ofbritish imperialism and interference into politics of the area
The pedi lost their land
The transvaal state was weakened and later annexed by the british
The british were encouraged to attack the zulu in 1889