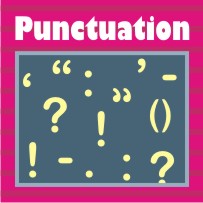 A. CAPITAL LETTERS
A B C E F G H I J K L M N
O P Q R S T U V W X Y Z
Use of capital letters
(i) At the beginning of the sentence; e.g. My father is a good man in our village.
(ii) At the beginning of proper nouns; e.g. Names of people, cities, lakes, mountains, countries, rivers, days, months, streets etc. e.g. Musoke , Kampala , Victoria , Elgon , Uganda , Nile , Sunday , February , William street respectively.
(iii) Writing abbreviations e.g. P.L.E. , U.P.E , D. E. O etc
(iv) Pronouns e.g. You and I are friends.
(v) To begin in direct speech. E.g. The teacher said, "Go out!"
(vi) To begin word He, Him, His – If they are relating to God.
EVALUATION ACTIVITY
Punctuate the following sentences correctly.
1. a snake bit jenifer yesterday
2. the little boy drowned into lake kyoga
3. I was going to church when i met tumwine at lubaga.
4. Entebbe guitar singers with their play omuzira mu bazira are going to stage it at gombe.
5. out teacher mr. nkaayi is to wed tomorrow.
6. by Friday , she will have finished the homework
7. this soil has lost its fertility and I won't plant in crops.
8. the oc would like to see the following persons engage anguye and bukane
9. the highest mountain in Uganda is mt. rwenzori
10. Tanzania is neighbouring Uganda in the south.
11. jane said, "I am very ill"
12. my brother told me to meet him on nkurumah street
LESSON 2
b. Full stop ( . )
i) Put at end of a complete sentence. E.g Kampala is the capital city of Uganda.
ii) Used in abbreviations e.g. U.P.E , P.S.V, Ms. Dr. etc
EVALUATION
Punctuate the following sentences.
1. That boy is my friend.
2. I don't have any pen to use.
3. The OC old Kampala will visit our school next week.
4. Mary said, " I am going to church".
5. "I won't attend the party," said the angry man.
6. The thief ordered, "open the door".
7. jesus loves us a lot
8. I once lived in tanzania and Nigeria
9. that car belongs to martin.
10. there are many islands in kampala district
LESSON 3
Question mark (?)
Used at the end of a question or interrogative sentences .e.g. Where are you going?
EVALUATION
Punctuate the following
1. do you remember where she lives.
2. how do you do
3. where does your father work
4. is it time for lunch
5. how do you come to school
6. the teacher said, "why are you late"
7. did you see an accident on jinja road last Tuesday
8. which car does your father drive
9. are young children allowed to drive
10. how old is your youngest sister
LESSON 4
Exclamation mark ( !)
Used to show surprise, admiration or fear e.g. My God! What a dirty plate that is!
ACTIVITY
1. What a lovely dress this is
2. Oh cried the girl
3. What an old man your father is
4. Hurrah I have got this number correct
5. How deep this hole is
LESSON 5
Comma ( , )
Used when listing things e.g. he bought a ball , pencil, pen and hut.
Used in address or date e.g. Ultimate Multimedia Consult Limited,
P.O.Box 36665,
Kampala (u)
(i) Used after "yes" or "No" at the beginning of the sentence. E.g. No, thats you.
(ii) Yes, I shall go
(iii) Used in expressions like On the other hand, however, additionally, on top of that, for instance, by the way further more etc.
(iv) Used to set off the name of the person addressed e.g. Why do you come with us, Peter?
(v) Used in speeches e.g., Mary said, " I will help you".
EVALUATION ACTIVITY
Punctuate the following
1. no she only owns a motor cycle
2. "I will come tomorrow" said john
3. Tuesday 11th april 2008
4. Sir apollo Kaggwa primary school
P.O.box 4321
Kampala
5. where are you going john
6. east africa is made up of uganda kenya tanzania rwanda and burundi
7. here is some chocolate . no thank you
8. she is a short bright brown girl
9. today is Monday 18th January 2009
10. The boy said " I am eleven years old"
LESSON 6
APOSTROPHE ( ' )
(i) Used to replace an omitted letter e.g. can't , don't etc .
(ii) used to indicate ownership or possession e.g. Mary's dress, Uganda's etc
(iii) Use to form the plural of letters, signs and figurese.g. Mary writes her ts' correctly
EVALUATION ACTIVITY
Write out the following putting in the possessive case
1. The man went to the ( chemist) shop.
2. The name of Mrs. ( Musoke) dog was Micky
3. Have you seen ( Henry) new bicycle
4. We heard the ( men) shouts in the distance.
5. My (sister) friend is coming to tea.
Re – write changing the underlined to contractions
6. Jane does not eat meat.
7. We cannot go with you.
8. My parents are not happy with my performance.
9. I shall not come to school tomorrow.
10. You will not watch TV if you do not complete the homework.
LESSON 7
Quotation marks ( " " )
Used to enclose words of a direct speech. E.g. "Come in," said the teacher. "Where us your pen?" Said Mary.
EVALUATION
Punctuate the following sentences
1. my teacher said I am very good at english.
2. how do you come to school asked the headmaster
3. where is your homework said mummy
4. my father said I will buy you a present is you do well
5. the teacher said I have taught you for a long time.
6. he has been playing volleyball said ivan.
7. we have been digging said the girls
8. I broke my friend ruler said my brother
9. she was lying to me said namulesa
10. our aunt said I had taken my watch for repair
THIS VIDEO SHOWS THE USE OF PUNCTUATION