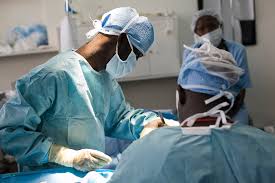 DEVELOPMENT OF SOCIAL SERVICES IN EAST AFRICA
Social services are services provided to the public by government and non-government organizations.
Examples of social services include; Health, Education, transport, Communication, Security, religion.
Social amenities are services provided to people to improve their welfare with a pay e.g. Piped water, electricity, garbage collection.
EDUCATION;
There are two types of education thus;
Formal and informal education before the coming of Europeans, people were getting informal education from their homes, elders acted as teachers while fireplaces were classrooms, subjects taught include; music, games, cooking, hunting, crafts, culture, grazing, etc.
Formal education;
It was started by European missionaries.
Subjects taught include; reading, writing, arithmetic, geography, religious education etc.
All the first schools, in East Africa were started by missionaries e.g. Namilyango -1902.
Mengo -1903, Budo- 1906 and Gayaza- 1905.
Importance of education
It provides us with knowledge and skills that enable us to live better lives and utilize the environment more usefully.
We get professionals like Doctors, teachers, Engineers, etc that sustain our economy.
It eradicates illiteracy.
MEDICAL CARE
When people are healthy, they are able to work and contribute to economic development.
Places that provide health services include;
Hospitals
Health centres
Dispensaries
Clinics
The earlier medical centres in East Africa set up by European missionaries e.g. Mengo-1897, Nsambya and Rubaga.
The first government hospital in Uganda which Entebbe Grade B.
The biggest hospital in Uganda is Mulago which was commissioned by governor Sir Walter Coutts.
Advantages of health services
Increase people's life expectancy.
Lowers the death rate among people.
Reduces the spreading of infectious diseases.
Health people are energetic and thus can promote development.