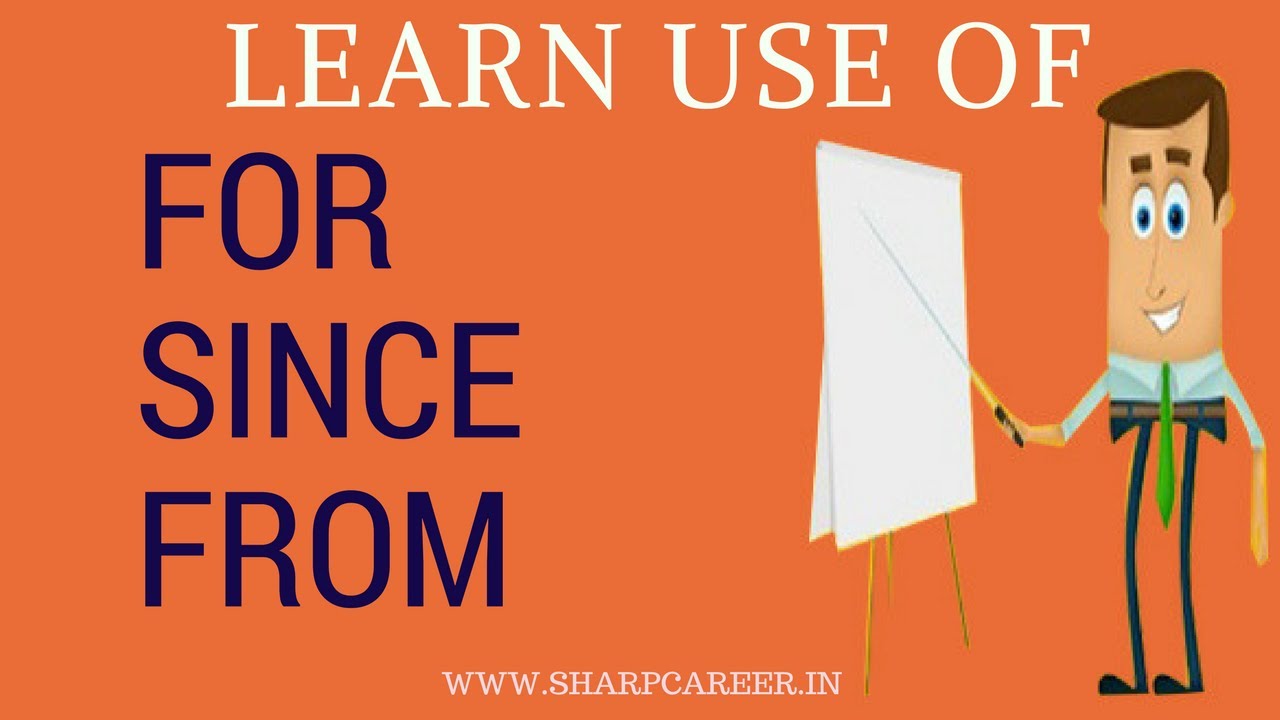 from and Since : this is used when a point of time from which an action began is given. It means from some definite point of period in the past till now. It is commonly used in the past perfect or present perfect tenses.
It hasn't rained since the end of January
He had been composing songs since ten years
They have been playing foot ball since morning.
The present perfect is used when the action is still existing.(it started raining yesterday and it is still raining)
For: this refers to a fixed period. It is used when the length of time an action has spent or spent in existence is indicated.
Examples.
They have played for two hours.
I have not seen him for the last three years.
I have been waiting for a while.
From: this is used to show relationship.
Examples.
He hasn't taken anything from me.
The child fell down from the third floor.
THIS VIDEO SHOWS THE USE OF SINCE, FOR AND FROM
Exercise
Complete the following sentences using :since, for or from.
They waited …………………two hours to meet you.
I haven't been to town …………………..yesterday.
I haven't seen him ……………………….a long time.
……………..8.00 o'clock, it has been raining heavily.
Do you want to take anything ……………her?
Where have you been ………………morning?
John has been sitting there ………………………more than an hour.
Birungi has been away………………………..a week.
I haven't received any letter …………….him…………………..the beginning of this month.
I am leaving this country…………………..good.
She has been studying in this school …………………1994.
Juma started digging at 8.00 o'clock. It is midday now.(join using ..for..)
I started teaching in 1988 and I am still teaching.(use…since….)