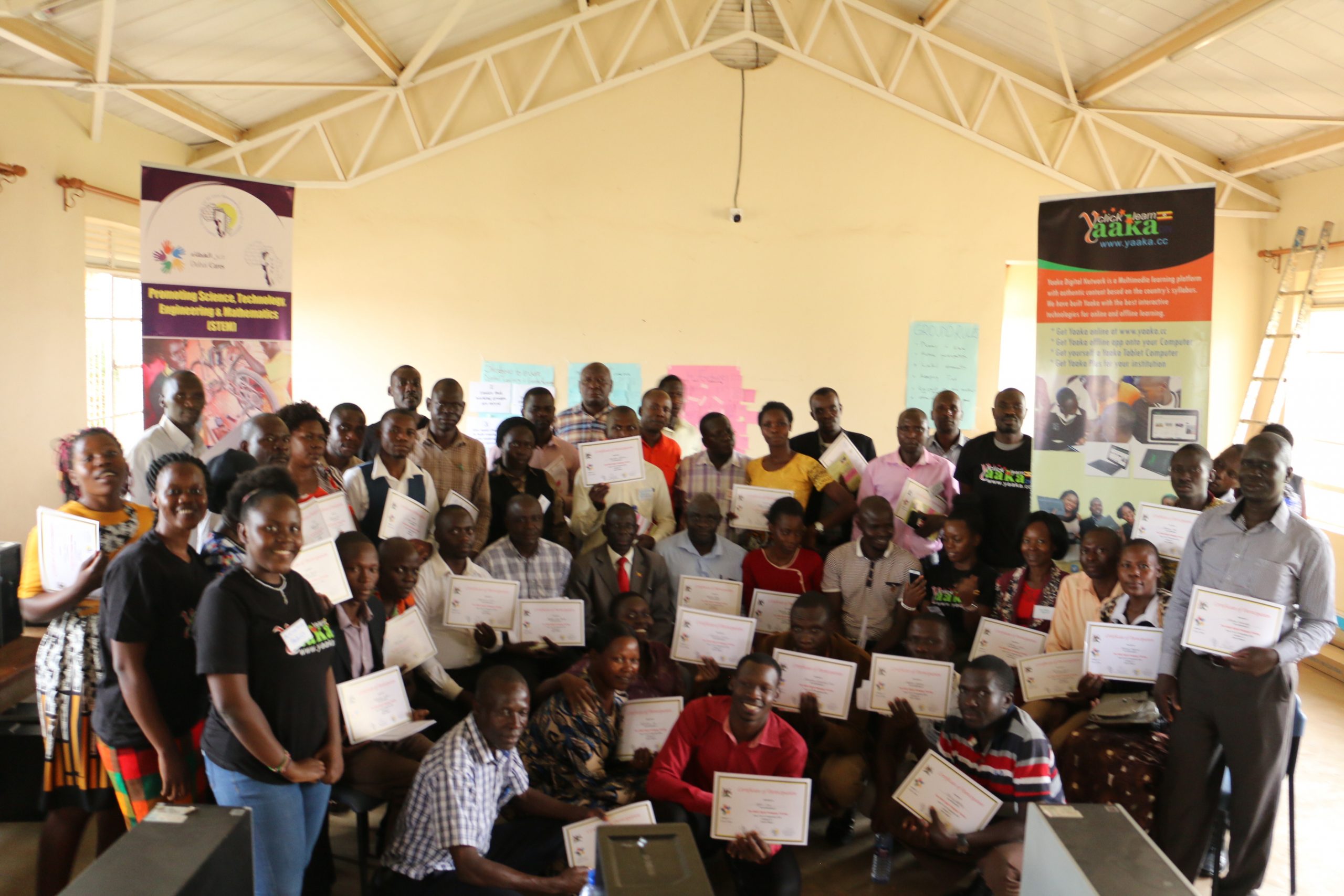 On Sunday 1st September 2019, two teams from Ultimate Multimedia Consult accompanied by representatives from FAWE Uganda traveled to Gulu and Iganga for a 3 day training of teachers of STEM subjects in the Northern and Eastern region. The trainings held at Sacred Heart SS Gulu and Iganga Girls co-currently, were aimed to equip teachers with digital pedagogy skills and the effective use of the FAWE e-learning platform.
Teams of 4 learning facilitators in each district guided teachers on how they can integrate the use technology in their teaching and creating a learner centered teaching environment. The teachers were able to use tools like h5p, Pictochart, Audacity to create multi-media learning content and published it on the personal blogs they created using WordPress.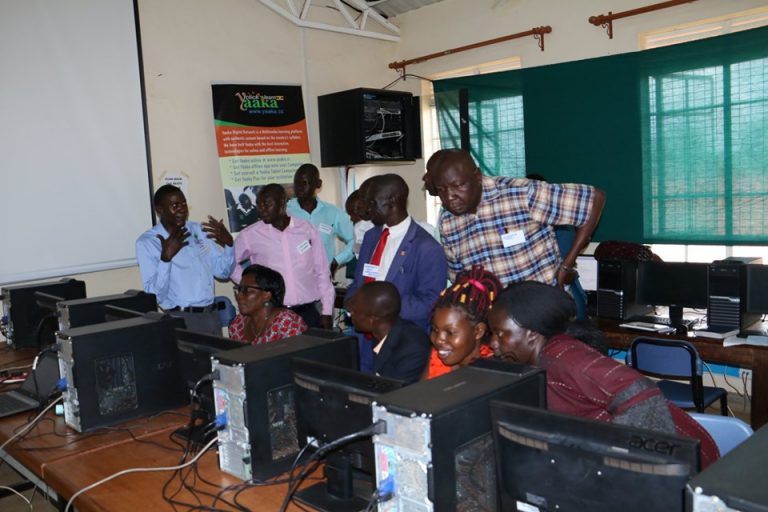 A session on gender responsiveness was also carried out to ensure teachers create an environment where male and female learners of all ages have access to quality, relevant and equal opportunities in digital learning. Empowering of girls through education and improvement of their livelihoods is a key component of FAWE Uganda and it is through such measures that inclusive learning for all can be achieved. A number of gender stereotypes were discussed and teachers were guided through how they can use gender-equitable language to enhance student's performance.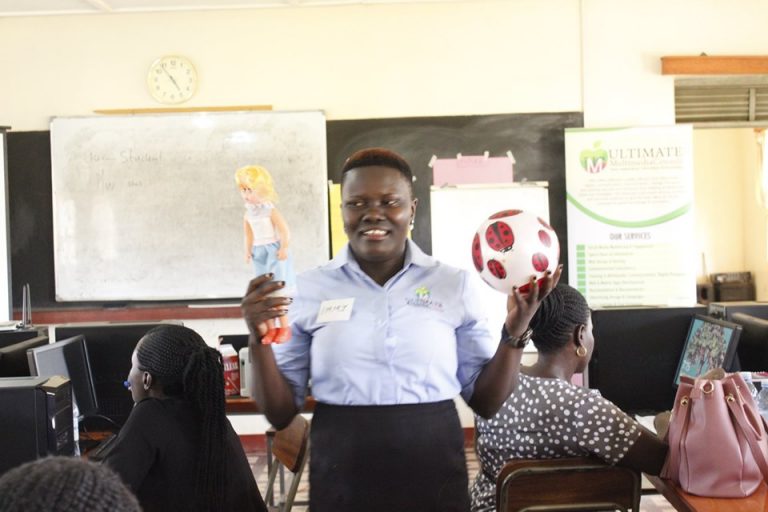 Teachers were divided into groups where they designed content in audio, video, graphic and image forms and later presented how they came up with the material. The skills attained were aimed to help them easily design content for their learners on the FAWE e-learning platform. Through their instructor accounts on the platforms, they were shown how to create courses, quizzes and assignments to improve their delivery of STEM subject teaching. Tools for collaboration like Google Drive, DropBox were opened by teachers in an effort to collectively work together and create teaching material.
In a cafe discussion, the teachers were asked to discuss how schools, government, donors, teachers and learners can promote digital learning and teaching. This was discussed at length to see how different stakeholders can contribute to digitalizing teaching and learning. It was also agreed that teachers need more computer training to help them use the different digital tools to make learning more interactive and participatory. They also made commitment in writing of how they will incoperate the digital skills they have attained in their teaching going forward.
The training was concluded with awarding of certificates by FAWE Uganda. The training will continue to the Central,(4th September),Western and Eastern region (9th September) at St Maria Goretti Katende, Kyebambe Girls and Teso College Aloet respectively.
Edward Tumwine, Communications Manager Yaaka Digital Network