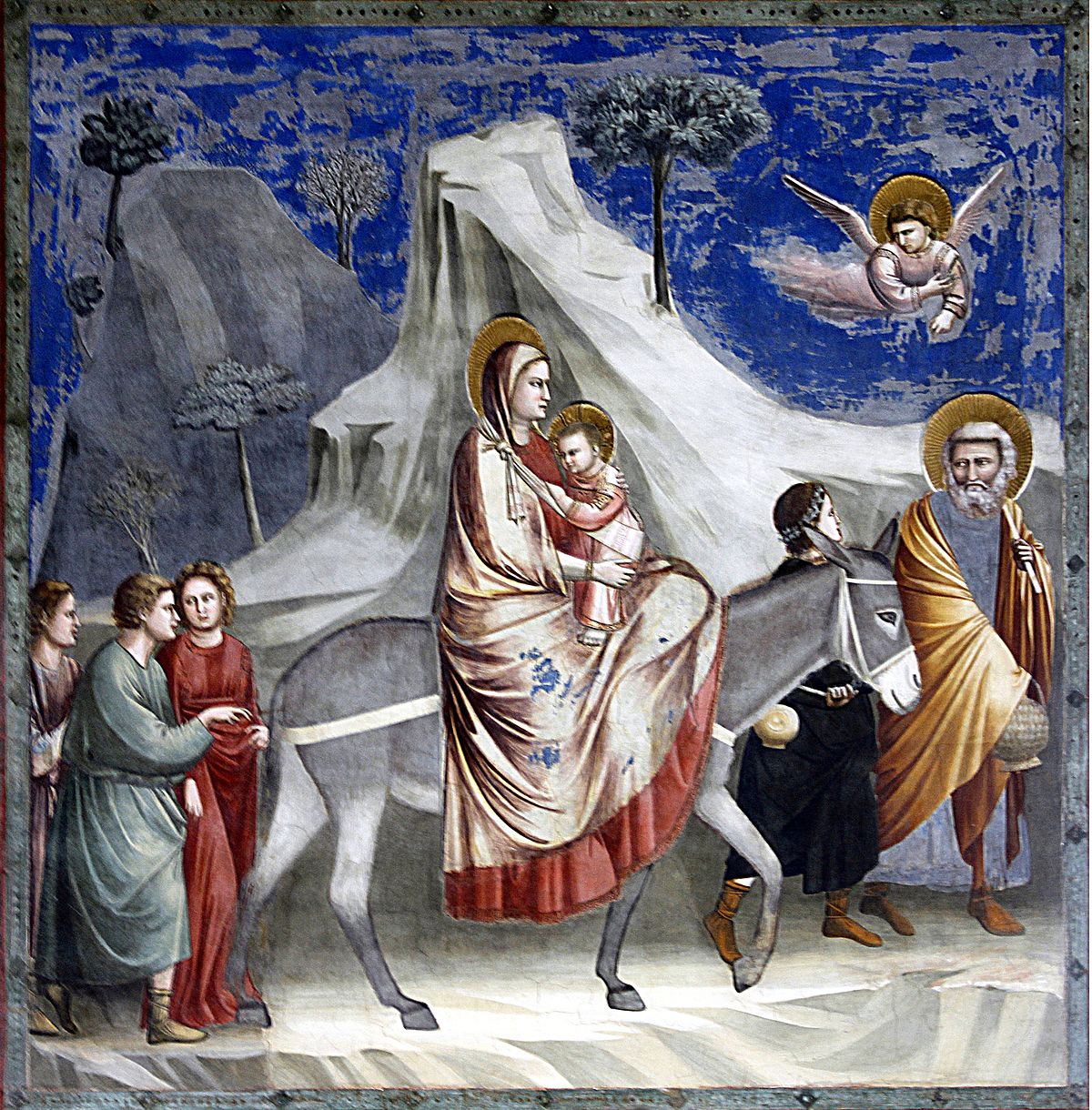 THE ESCAPE OF JOSEPH AND HIS FAMILY TO EGYPT
When king Herod heard about the birth of Jesus Christ and all about the three wise men, he ordered for the killing of
all the baby boys of two years and younger in order to kill baby Jesus.
The Angel Gabriel appeared to Joseph in a dream and told him to escape to Egypt.
Joseph and his family escaped to Egypt and they stayed there until the death of King Herod.
After the death of King Herod, Jesus was taken back to Nazareth where he grew up from.
Why was baby Jesus taken to Egypt?
– To rescue him from King Herod who wanted to kill him
Why was king Herod interested in killing baby Jesus?
– He was wrongly thought that Jesus was a political king.
WATCH THE MOVIE BELOW TO LEARN MORE ABOUT THE ESCAPE OF JOSEPH, BABY JESUS AND THE MOTHER TO EGYPT

JESUS' BAPTISM AND THE IMPORTANCE OF BAPTISM  
Jesus was baptized by John the Baptist along River Jordan
Read Mathew 3:13-17 and identify three major events that took place during Jesus' baptism.
– Heavens opened
– The Holy Spirit came upon Jesus Christ inform of a dove.
– A voice from Heaven said, "This is my own dear son with whom am pleased" (A voice was heard from Heaven)
State the importance of Baptism.
– Baptism makes one a member of Gods' family.
Why do you think Jesus needed to be baptized?
– To save as an example to his disciples.
What do you understand by the term Holy Trinity?
– The Three persons in one God.
Name the three persons in the Holy Trinity.
(i) God the father
(ii) God the son
(iii) God the Holy Spirit
Apart from Baptism mention the other sacraments under the Christian faith.
a) Confirmation — strengthen one's relationship with God
b) Holy communion/Holy Eucharist-we receive the blood and body of Christ
c) Matrimony — Unites a man and a woman as husband and wife under God's family.
d) Holy ordination/Holy order – one receives priesthood
e) Penance — We confess and repent
f) Anointing of the sick — Special prayer for the sick
WATCH THE VIDEO BELOW TO LEARN ABOUT HOW JESUS WAS BAPTIZED AND WHAT GOD SAID AFTER JOHN THE BAPTIST BAPTIZED JESUS