DIGITAL COMMUNICATION AND ENGAGEMENT Innovations in digital communication technology and the digital transformation are impacting global media and communication production, …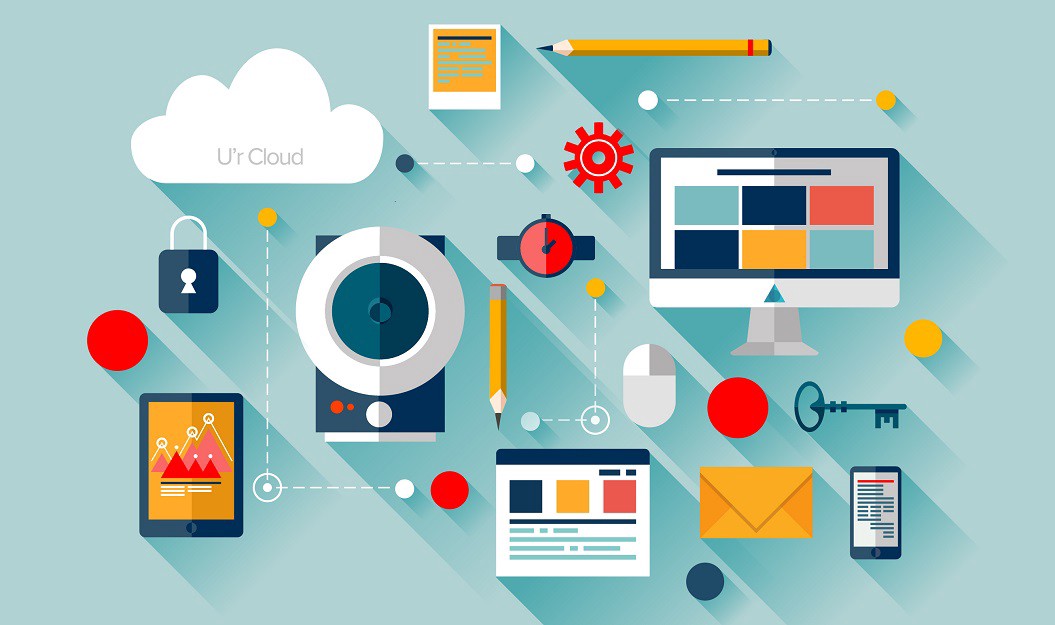 DIGITAL COMMUNICATION AND ENGAGEMENT
Innovations in digital communication technology and the digital transformation are impacting global media and communication production, distribution and consumption at unprecedented levels. This
information
flow is increasingly delivering content across personal mobile devices, placing pressure on traditional institutions and giving rise to new and emerging forms of
content
production and distribution. It is therefore important for Communicators of organizations and individual communications professionals to prepare and tap into this resource of digital tools, platforms, social media and especially the users and communities therein. This course is a fundamental introduction to the principles and systems for digital transmission of information over online channels, including the basics of design, strategy, as well as an understanding of expected impact of messages and their targets. Through project works, learners will examine how digital communication works and get explanations of how to use the new communication tools to improve messaging and achieve the intended goals. It covers the basics of why digital communication is effective and provides practical uses for digital technology. Learners will use digital communication tools and software to provide information to the public. Beyond the basics of how best to utilize digital tools and platform to improve communication (internal and external), participants will acquire skills and knowledge to document projects and programs to identify the best practice, identify and describe the lessons learned, most significant changes, write case stories and document key achievements (impacts or outcomes). Participants will also be exposed to creative knowledge capture and knowledge management to ensure their organization are learning entities capturing, packaging and sharing tacit and explicit knowledge. Most important, communication practitioners must learn to measure the return on investment of communication strategies, messaging campaigns and daily communication activities. This course provides knowledge and practical skills to undertake communication and media measurement, as well as getting and interpreting analytics/ metrics to inform ongoing strategy and activities. At the end of the course, learners will get a Certificate in Digital Communication Skills from Makerere University. They will be required to produce a digital communication strategy, documentation or digital communications project/campaigning to be utilized by their respective organizations or company or group and or cause. They may also monitor and evaluate an online digital communication campaign for their respective organization or group and or selected organizations or ongoing communication campaigns in the community.
Objectives:
Equip communication practitioners with digital communication skills necessary and knowledge to power effective communication.
Learn how to maximise online presence and extend that all-important reach; discover how to harness the potential of blogging, Facebook, YouTube, Instagram and LinkedIn for engagement and brand awareness.
To provide learners with an understanding of the practical digital communication principles, techniques that will enable trainees to take advantage of the new media technology in the modern digital world.
Help participants to acquire skills and knowledge to effectively document projects and programs using digital tools.
Learners will be able to capture, store, share and utilize the knowledge and experience of an organization or individuals to provide evidence for improvement.
PJ: New media and journalism

FREE

02:00:00

PJ: Crowdsourcing and crowdsourced journalism

Unlimited

This Unit is about Crowd sourcing and crowd sourced journalism.

OJ: Writing for the web (What online media and journalists need to be aware of)

Unlimited

The new media revolution has made many to realize the importance of online and mobile platforms of communication. As more and more people go online to meet their news, information and entertainment needs, and many more use mobile phones and other gadgets to access the news and information, it is vital for journalists and all writers to write and package news and information appropriately for online.

DP: Digital Video Production for learning online and mobile

00:00:00

DP: Audio production online and mobile

00:00:00

TMJ: Internet Security Basics

06:00:00

This unit is about Internet Security Basics

SME: Social media engagement & monitoring tools

Unlimited

Dont stay in the dark over your business or brand

SME: Social media analytics tools

Unlimited

Which tools can you use to market your business?

CAR: Computer aided research and reporting overview

08:00:00

After studying this module, you will be able to: Define computer-assisted reporting and explain how it works; Explain how this concept evolved; Give an overview of the historic development of the technology that led to this genre.

DIG: Tools for creating winning graphics

04:30:00

This unit introduces you to tools and concepts for good graphic design
Graphic design assignment

10, 00:00

MP: Data journalism and Visualization

Unlimited

This unit is about Data journalism and Visualization

TMJ: Live reporting and Live Streaming

Unlimited

This Unit is about Live Reporting and Live Streaming.

DP: Immersive educational content development and Virtual Reality

Unlimited

This unit is about Immersive educational content development and Virtual Reality has gained a reputation for delivering outstanding virtual experiences over its short history such as Apollo 11 VR and Titanic VR. Virtual Reality is a simulated experience that places the user in a virtual environment that they can interact with.

OJ: Internet Search strategies for Journalists aka Computer Aided Reporting

Unlimited

Now that we have covered the topic about computer Aided research and reporting, lets dig into a topic about searching strategies on internet for journalists.

MP: Digital photography, photo production and sharing

Unlimited

Photos and good photography is key for storytelling and effective communication of messages. Photos do not only show authority, thus boosting the understanding of the message you are pushing across.

TMJ: Basic Mapping for news and information

04:40:00

This Unit is about Mapping for journalists for new information

KCKM: Key Fundamentals in Knowledge Capture and Knowledge Management

03:00:00

ED:Effective documentation planning and execution

03:00:00

You should have a written procedure that explains the steps to follow when carrying out planning and managing documentation projects. This suggested procedure is useful starting point. It is given as text and also as a workflow diagram.

DP: Multimedia packaging and publishing practice and tools

4 days

MULTIMEDIA PACKAGING & PUBLISHING PRACTICES AND TOOLS

MP: Introduction to Multimedia and multimedia story telling

00:00:00

Before you get to the work of shooting and editing and putting your story together, the real work is learning how to identify and pursue a story that is worth your time and the audience's time.

DP: Website Design Basics and content management systems

4 days

Basic Web design

BWS: Search Engine Optimization (SEO)

Unlimited

This unit explains Search Engine Optimization, SEO, on-page SEO, off-page SEO, marketing automation tools, SSL options, LINKS. It looks at Tips to improve Search Engine Optimization.